As the Waukee population keeps booming, so does the addition of new park amenities in the community. Three new local option sales tax-funded park projects took shape in 2020!
WESTOWN MEADOWS PARK officially opened to the public on June 1, 2020. This new neighborhood park is located at 2445 SE Willowbrook Drive in the Kettlestone Development.
"Like with any neighborhood park, families were eager for Westown Meadows Park to open. The June 1 opening day is also significant, as it was the day that all Waukee playgrounds reopened after extended closures caused by COVID-19," said Waukee Parks & Recreation Director Matt Jermier. "Since then, we have seen consistent use of the park. We've heard a lot of great feedback, especially regarding the rubberized surfacing under the play structures."
Westown Meadows features a playground, paved walking paths, landscaping, open greenspaces, a shaded picnic table area, parking and a restroom. It also includes a small spray pad, which will cool off kids in future summers. The cost of building this destination was $650,000.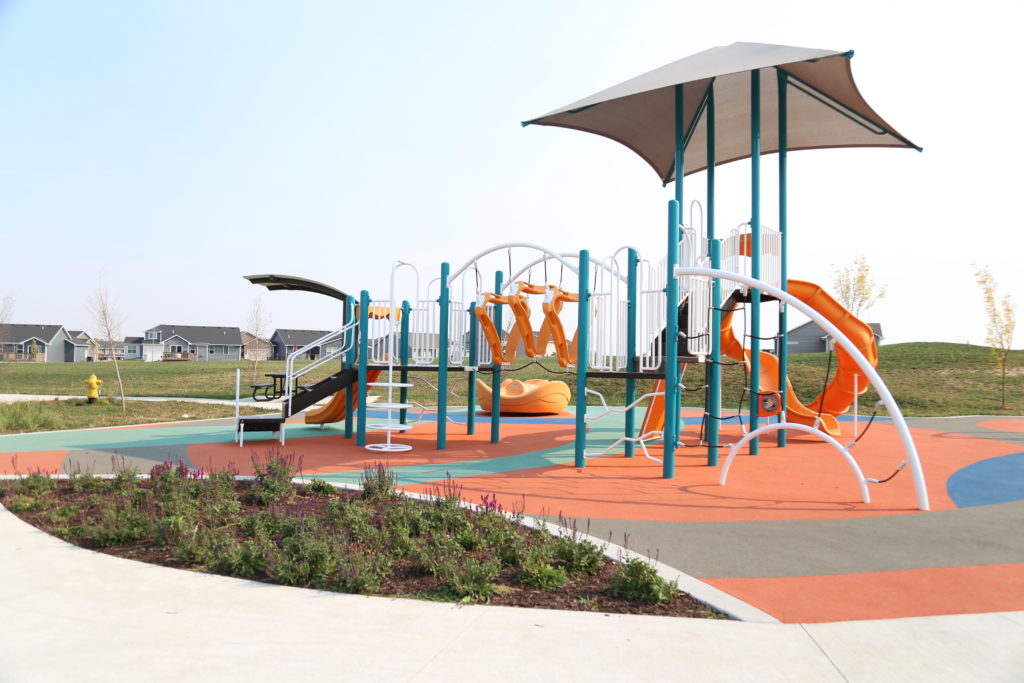 ALICE NIZZI PARK construction just wrapped up in October. Alice Nizzi was a Waukee community fixture who ran the famous Alice's SpaghettiLand restaurant from 1947-1990. The design of this park is a nod to Nizzi's legacy and the rich history of Waukee's coal mining camps.
"We took a very literal approach to this park—incorporating a spaghetti and meatballs theme to honor Alice Nizzi," said Jermier. "It's really fun to be able to tell the story of Alice's SpaghettiLand and Waukee's mining community through not only historic markers, but also the playground equipment itself. I would venture to say you've never seen another park quite like this one."
The 3.17-acre neighborhood park, located at 715 NE Dellwood Drive, features a spaghetti and meatballs-themed playground, rubberized surfacing, sidewalks, a first-of-its-kind "Hyperloop" shade structure and historical elements. The approximate cost to build this park was $625,000.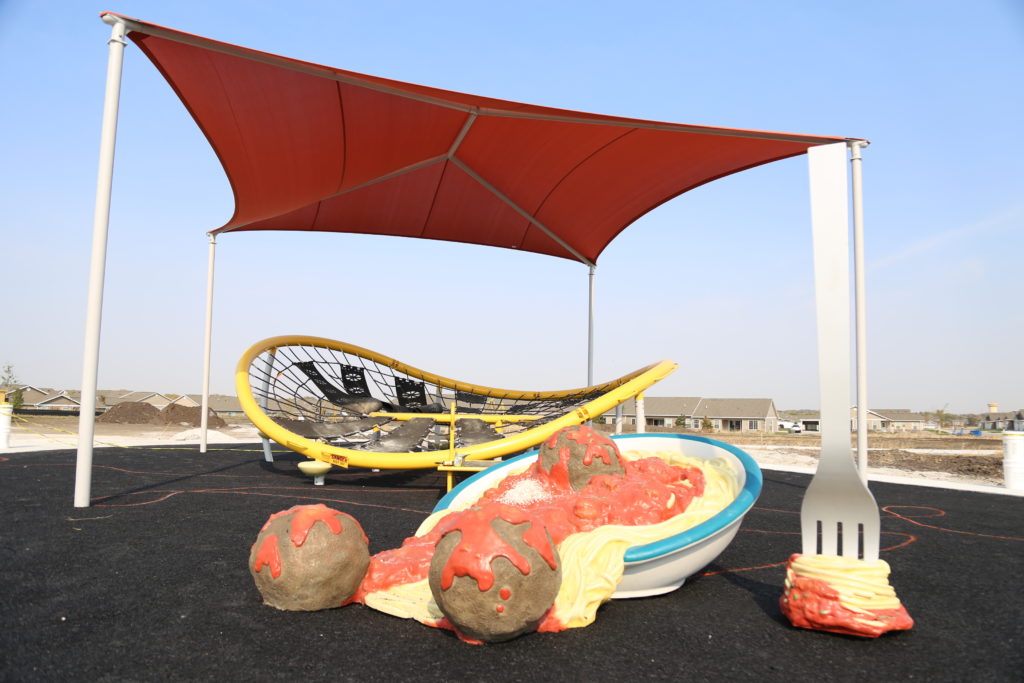 GLYNN VILLAGE PARK consists of two components—Glynn Village Park South and the Glynn Village Trailside Amenity. The South project features a new neighborhood park at 2265 Warrior Lane with a playground, rubber surfacing, landscaping and a drinking fountain. While there is a private playground on the north side of Glynn Village, this new amenity will now serve the southern part of the development.
The Glynn Village Trail Amenity, located near the intersection of Brodie Street and Dunham Drive, was designed as a resting spot for families as they use the trails system. It includes play equipment, seating, trees and engineered mulch.
"We envisioned families using the trail and stopping to climb on the rocks, crawl through the tunnels or take a walk on the balance beam," said Jermier. "You'll notice there are no restrooms at the Trail Amenity location as it is not designed for people to stay a long time. It is simply a quick play area for passersby."
Construction was completed on the Glynn Village Park amenities in October at an approximate cost of $535,000.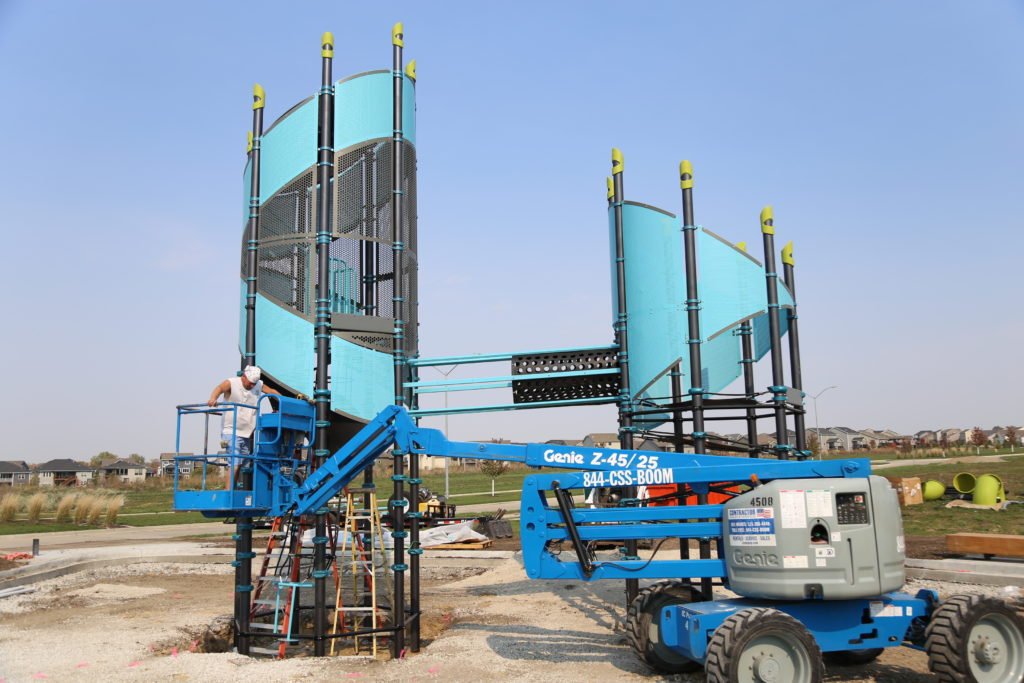 With three park projects wrapped up in 2020, the focus shifts now to Triumph Park located in western Waukee, adjacent to the future Northwest High School. The 66-acre destination will feature a sports complex with 12 softball/baseball fields, practice areas, concessions, accessible restrooms, 800+ parking spaces, an 11-acre pond, greenspaces, trails and inclusive amenities.
The Waukee Betterment Foundation continues to raise funds for the 15,000-square-foot EPIC Inclusive Playground which will be situated near the Greater Iowa Credit Union Miracle League® Field and an accessible fishing pier.
"We are thrilled to get the ball rolling at Triumph Park, pun intended," said Jermier. "If 2020 taught us nothing else, it's that access to stress outlets and engaging activities are key to wellbeing. Things such as playing in parks, taking a stroll on a trail, golfing or playing pickleball proved more important than ever. Waukee is lucky to be able to expand on those opportunities."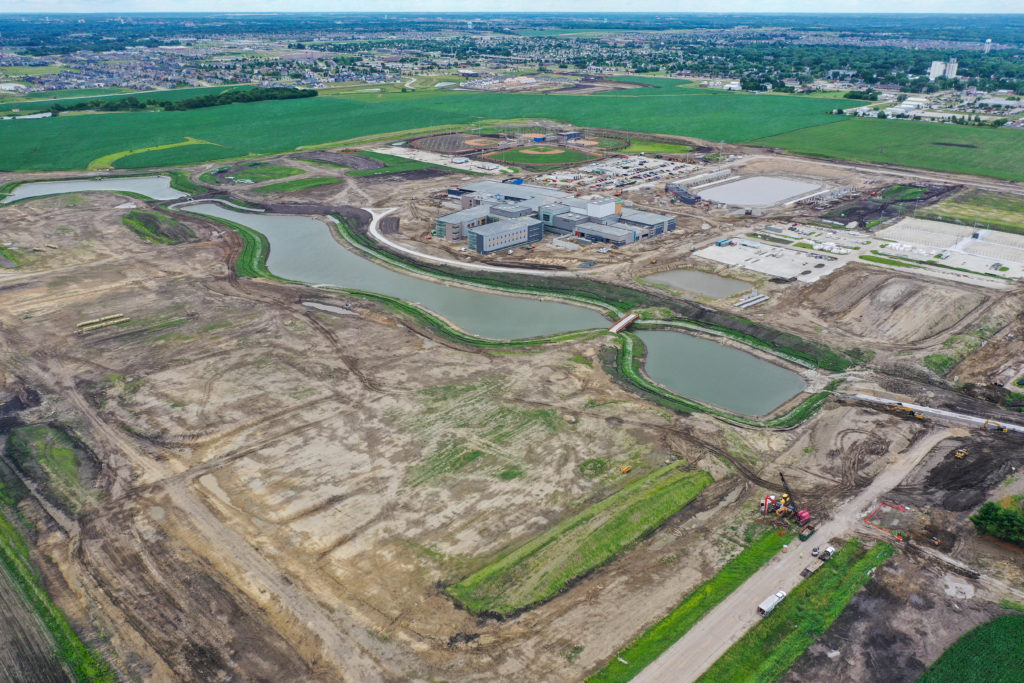 Triumph Park is expected to open in the spring of 2022.
Visit waukee.org/parks for more details about Waukee City parks.