By Kellyn Pappas
You don't have to look far in the Des Moines metro area to find a good burger. From the classics at B-Bop's to the slightly less conventional choices at Zombie Burger, there's something to suit every taste. And now customers have an intriguing new option in Waukee: Central Standard Burgers.
Central Standard, located at 1222 SE University Avenue, is the second location of a restaurant that got its start in Bettendorf, Iowa, about five years ago. According to general manager Andy Crounse, the restaurant was developed as an alternative to more traditional "cookie-cutter" burger joints.
Central Standard proved enormously popular. As the restaurant, along with other eateries owned by the same group, continued to be successful, the ownership group determined the time was right to expand. Crounse said Waukee was selected for the new restaurant because Waukee is "all about family and the community—it's the key to good living!"
According to Crounse, the menu at the Waukee location will look very similar to the one in Bettendorf, with a few differences on the features menu and in the cocktail offerings. For example, a "Warrior Lemonade" mocktail will appear as a Waukee-specific item.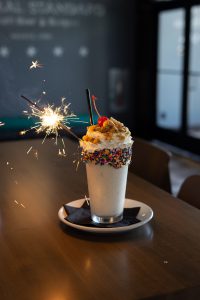 Perhaps unique among burger restaurants, Central Standard bakes all of its own bread, pretzels and buns for their burgers. And these burgers are not slabs of boring beef with nothing but ketchup. Among the dozen or so burger options are the "Oh No," with cheese curds and fried pickles, and the "Heck No," with jalapeño poppers and ghost pepper cheese. The menu also includes other sandwiches like the PB & J (that's pork belly and jalapeño, not the childhood favorite peanut butter and jelly), and various jazzed-up mac and cheese selections (if, like the writer, your taste preferences occasionally lean in the direction of the kids' menu).
The restaurant takes pride in its craft beer offerings, with 24 beers on tap at any given time. These are locally sourced as much as possible. Current options include beers from Exile Brewing Company and Iowa Brewing Company. "They're all Iowa beers at the moment," said Crounse.
Central Standard is also well-known for its massive, creative shakes—think tall glasses rimmed with candy sprinkles and topped with baked goods. For example, the Cookie Dough shake features an actual cookie sandwich, and the s'more shake— well, you get the idea. All menu shakes can be upgraded to loaded shakes for those over 21. The restaurant also features "Will's Feature Shake of the Month." A portion of the proceeds from this specialty shake go to the University of Iowa Stead Family Children's Hospital, a partnership which has been going strong for about four years, according to Crounse, and one of which they are especially proud.
Central Standard had a soft open for family and friends the week of July 23 and officially opened for business on July 30. The restaurant currently has about 65 people on staff, and Crounse says they expect to eventually have around 100 employees total. With plenty of indoor space, plus a patio, the restaurant seats around 280 people. Customers can find their menu and hours of operation online at centralstandardburgers.com.
Crounse and his colleagues at Central Standard are excited to bring their unique take on burgers and fries to Waukee. Outside-the-box offerings are their specialty. "We don't want to be the same old, same old," said Crounse.
With creative burgers on homemade buns, local craft beers and shakes that provide a lot more than just a cherry on top, Central Standard stands to be an exciting new option for hungry Waukee residents.
FOLLOW & LIKE US ON FACEBOOK!

SUBSCRIBE TO OUR NEW YOUTUBE CHANNEL!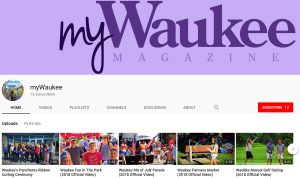 FOLLOW US ALSO ON TWITTER AND INSTAGRAM!