Tequila! The owners of Gusto Pizza Co. are reopening their location on the border of West Des Moines and Waukee with a new, upscale "south of the border" concept. El Guapo's Tequila and Tacos will offer street tacos and more than 50 different types of tequila.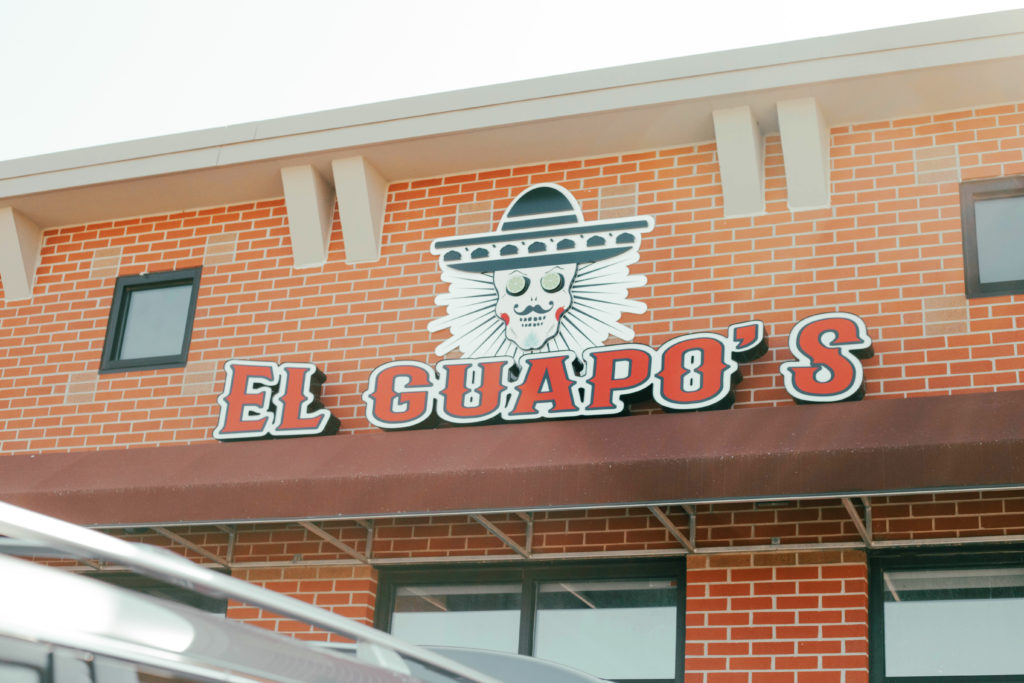 Co-owners Jared Weiss and Josh Holderness said after six years as Gusto Pizza Co. and experiencing nearly half a dozen pizza places pop up within a one-mile radius, it was time to do something different.
"Waukee has had some unbelievable economic and residential growth, and that's not going to slow down any time soon. We are committed to the neighborhood and enjoy being here. We wanted to create a concept that allows us to continue fostering relationships in the community," said Holderness.
When gathering ideas from friends in the area on a new establishment, Holderness said the desire for a neighborhood bar kept coming up. "There are a lot of options for craft beer in Waukee, but not for cocktails."
Weiss, a southern California native with a marketing background, was particularly interested in a bar with Mexican flare—and a story. The tale concerns El Guapo ("the handsome one"), an immigrant from Jalisco, Mexico (tequila's place of origin), who traveled to West Des Moines in 1926 as a distiller.
"Not a lot is known about El Guapo, but we're bringing to light to who he was and where he came from," said Weiss.
In addition to tequila, El Guapo will serve beer—primarily Mexican, but also some domestics—as well as custom cocktails unique to the bar. Weiss said the menu will be simple, with well-thought-out traditional Mexican recipes, including tacos with house-made tortillas.
The DIY concept can also be seen in the newly-designed aesthetics of the space. Everything from the bar to the lighting and the hubcap art installation were crafted by the owners.
Weiss said they wanted to give the location a totally different vibe and ambiance in its latest incarnation. "I think we've done that with finishes you'll see. It's really coming together with different textures and elements."
El Guapo is comprised of three sections—a Day of the Dead room, the Agave Courtyard and the Lower Rider Lounge, which will feature a more relaxed setting with couches. TVs will be placed throughout the bar for customers to catch a game—both football and futbol.
Weiss said that while the restaurant will be family-friendly, it will transition to a bar at night with brunch available on the weekend.
Regular tasting and educational events also will be held at the bar. "We want to show people the many different types of tequila, and how to drink it and pair it with great tacos," explained Weiss.
Holderness feels tequila is often misunderstood, and there's much to learn about it. "It's a beautiful spirit," he said. "We want to teach people how to really enjoy and savor it."

The bar's grand opening is scheduled for Nov. 1, just in time for Dia de los Muertos—the Mexican "Day of the Dead" holiday that follows Halloween. Weiss said Waukee residents can look forward to celebrating El Guapo with a costume party and a mariachi band—and, of course, tequila!