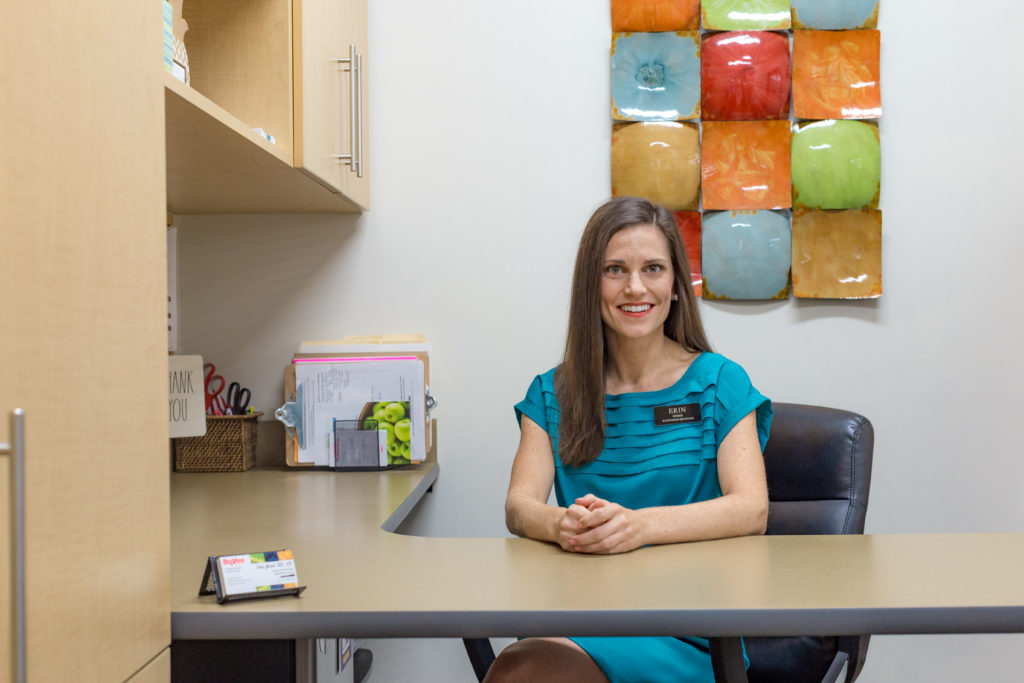 Where did you grow up? 
I'm originally from Clive.
Tell us about what you do.
I'm a registered and licensed Hy-Vee dietitian with 8 years of experience. I counsel customers on a variety of dietary needs, including heart disease, high blood pressure, weight loss, diabetes, food allergies, and more. I also provide personalized nutrition tours, hands-on cooking classes for adults and kids, lunch 'n' learn presentations and biometric screenings at Waukee Hy-Vee, and the surrounding community.  I'm an active member of the Iowa Academy of Nutrition and Dietetics, where I serve as a media spokesperson providing credible nutrition information (both in-person and virtually).
What made you want to become a dietitian? 
During my freshman year at Waukee High School, I took health class and started strength training for varsity cheerleading. As my interest in exercise grew, so did my love for nutrition and fueling my body with healthier foods.
I enjoy providing inspiration, motivation, and direction to help people become healthier (both mentally and physically). There's nothing more rewarding than seeing an individual (or entire family) make sustainable and positive lifestyle changes without depriving themselves.
What's your favorite thing about working in Waukee? 
I enjoy working with the wide variety of people in Waukee—from children to older adults to student-athletes and even entire families ready to make healthier lifestyle changes. I also love the long-lasting customer relationships I have in this community. I enjoy hearing from my previous clients who once struggled with their health now finding success with their improved overall diet on which I coached them.
Do you have some simple healthy-eating tips you can share with our readers?
Mental health is just as important as your physical health. Find your favorite ways to destress weekly (like yoga, massage, walking, reading, or simply calling a friend)! While short-term stress can help give you a burst of energy and focus to complete deadlines on time, it's important to avoid prolonged periods of stress. Chronic stress may weaken your immune system, increase blood pressure and blood sugar/worsened diabetes, and lead to unintentional weight gain. Stock your kitchen with nuts, steam-able veggies (edamame is one of my favorites), fresh fruit, and whole-grain crackers or popcorn. These foods will help keep you full and satisfied longer while providing essential vitamins and minerals for extra support during stressful times.