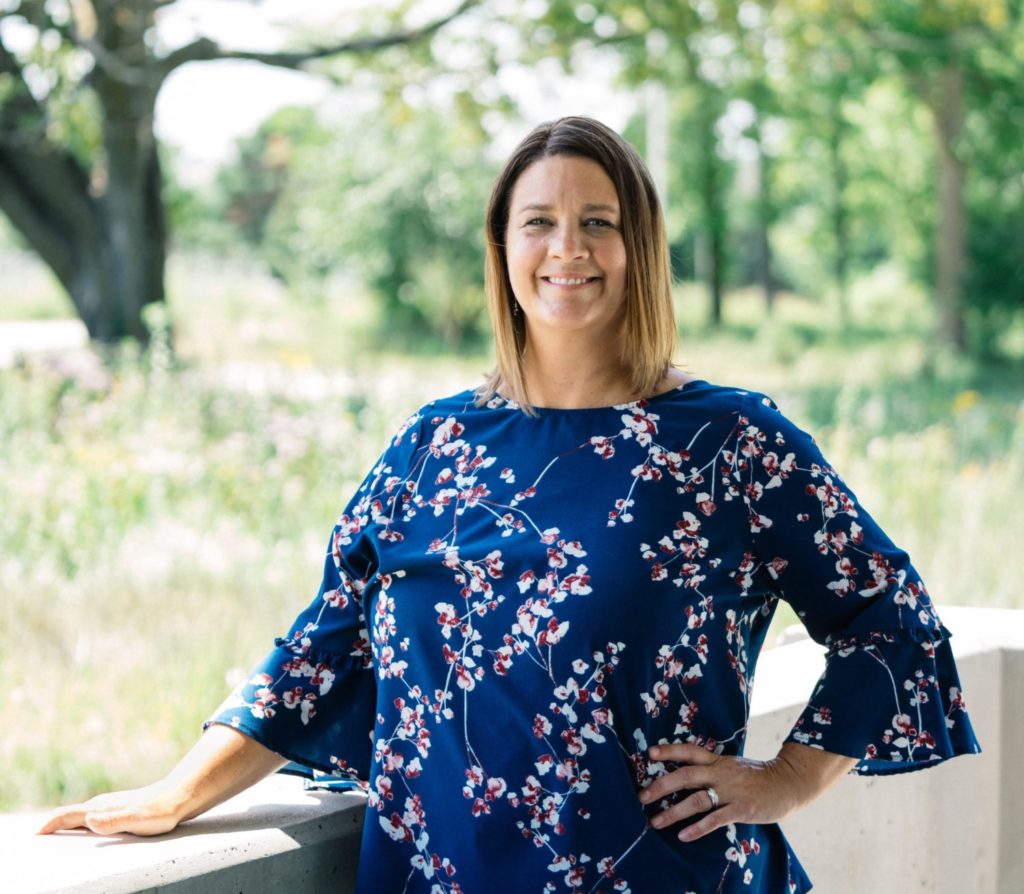 Where did you grow up?
I grew up on a farm outside of Zearing and graduated from Colo-Nesco. After high school, I earned a bachelor's degree in business from Coe College and a master's degree from Drake University.

Tell us about your family.
My husband, Brent, is also a teacher and coach in the district. Our two elementary-aged sons have been raised in the bleachers and on the sidelines as Waukee Warrior fans. Outside of school, we enjoy attending our own boys' sports and activities, time at the lake and traveling.

Tell us about what you do for the Waukee School District.
As a school-to-work coordinator, I organize and coordinate internships for high school seniors in career fields they are interested in pursuing after graduation. I'm always working to establish partnerships with local businesses and organizations to provide meaningful and authentic internship experiences.

What's your favorite thing about your job?
The number of quality opportunities offered through Waukee Schools is tremendous. It's very rewarding to watch students find what interests and excites them, and then see them build on those skills to use in the future.

What are you most looking forward to in the 2019/2020 school year?
So many exciting changes are happening at Waukee Community School District. I'm looking forward to helping develop great experiences to support both high schools and continued connections within the community.