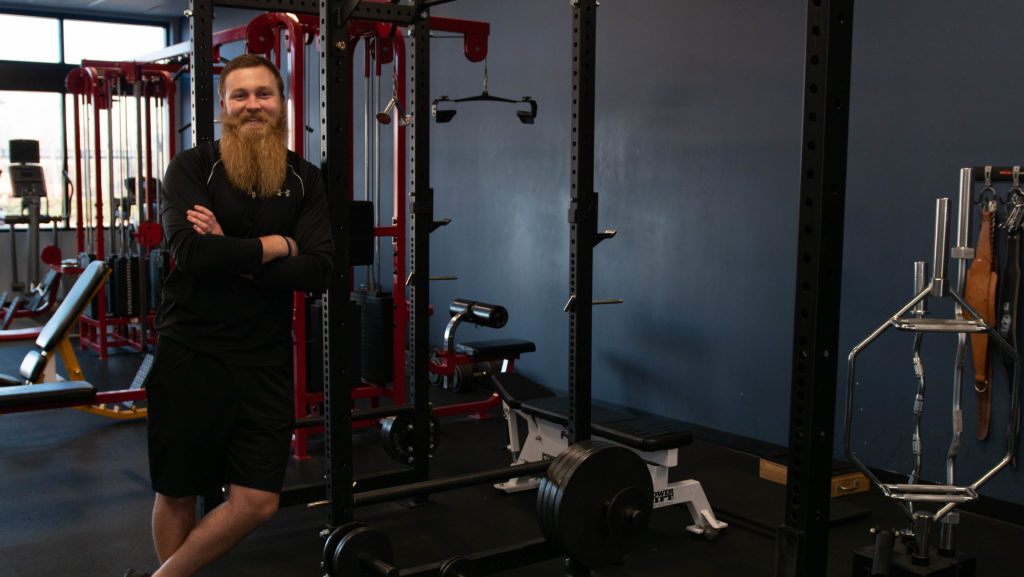 Where did you grow up?
I was born and raised in Central Iowa. I grew up in the Huxley and Slater area and attended Ballard High School before studying exercise science at Iowa State University.
Tell us about your family.
I've been married to my beautiful wife Taylor for five years. We have two little girls, Kennedy (3) and Logan (8 months). We live in the country just outside of Ankeny.
What do you do for a living?
I help people of all ages and abilities better their lives by increasing the effectiveness of their workouts and nutrition. As a personal trainer, I wear many hats. Most days it involves being part friend, therapist, coach and business owner. I've trained and helped high school athletes, stay-at-home moms, busy business owners and 85-year-old retirees reach their health and fitness goals.
How has the pandemic affected your job?
A lot of people started to realize how important exercise is to their overall health, while others were too high-risk to come into the gym. The pandemic has kept me having to adjust week-to-week and even day-to-day. Some clients have continued to train and others have decided to stop in the middle of their program. I've also branched out into training via Zoom, which is always an adventure.
Optimistically, what changes in personal training do you foresee when we finally come out the other end of COVID?
I think COVID has helped trainers realize all the ways we can reach out and help people get healthy, such as social media, Zoom, using apps and not having to just wait for people to come to the gym. Another positive that I hope we can keep going is helping people realize how important exercise and healthy habits are to staying healthy and fighting viruses naturally.
It's that time of the year. What advice can you give to those who want to get healthy without burning out after a month or so?
Don't try to take on all the changes at once. Pick one goal and take consistent small steps to accomplish that goal. It's a process that will not change overnight. If you feel overwhelmed, reach out to a professional. We can help in so many different ways. Just ask!
How can readers reach you for more advice?
Email me at SkysTheLimit515@gmail.com or message me on my Facebook page (Skyler Olson-Personal Trainer). Please reach out with ANY questions!