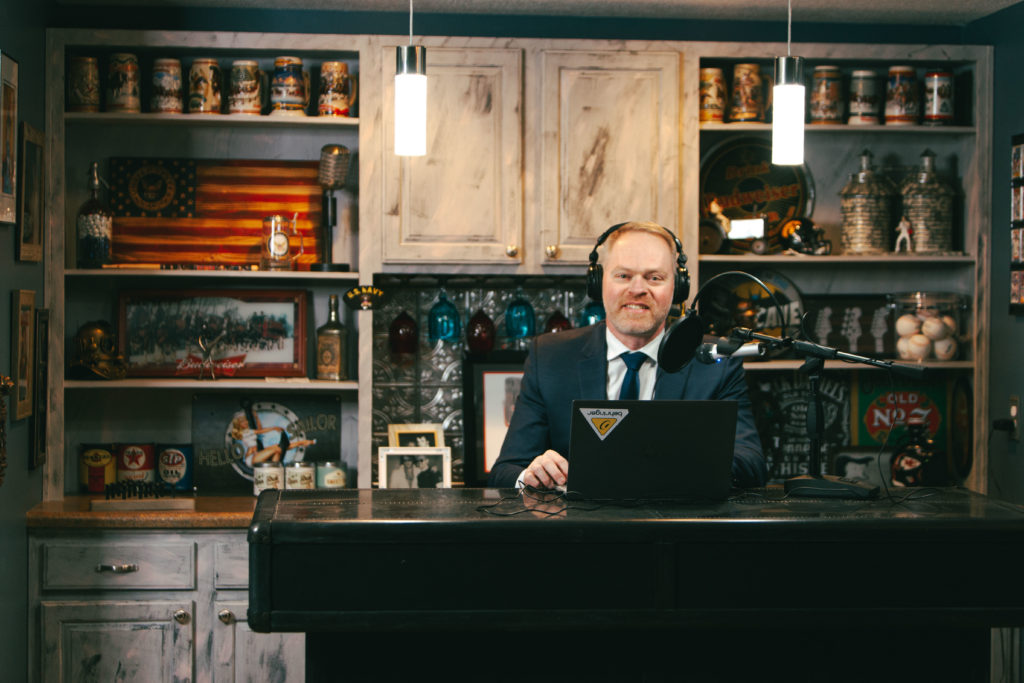 Where did you grow up?

I was born in Red Oak, Iowa, and grew up on the south side of Des Moines. After graduating from Lincoln High School, I left for the Navy, where I served from 1994-1998. My job in the Navy was a Flight Deck Director on board the aircraft carrier U.S.S. Abraham Lincoln. After the military, I attended and graduated from Simpson College.
Tell us about your family.

My wife Gayla and I have two children who are 20 and 18. We have lived in Waukee since 2006 and enjoy spending time together as a family.
Something unexpected happened in your 20's. Can you share what that was and how it affected you?

When I was 24, I was diagnosed with a pituitary brain tumor and a disease called acromegaly, which is a form of giantism. Among other things, I had brain surgery, radiation and reconstructive jaw surgery as a result of the disease. About 18 months ago, I decided to find a way to use all of this to my advantage.
That led me to becoming a health and wellness entrepreneur, specializing in how to prepare for and overcome adversity. You can read more about my story on my website and in my weekly blog.
More recently, you've wanted to help and inspire others. How have you been doing that?

In becoming an entrepreneur, I've learned that helping people who are struggling through adversity is actually a great way to help yourself. I created and host the Revealing Healing Motivational Health Story podcast where guests tell their health stories to inspire others. Montel Williams was the guest on my first episode last March, and now we're closing in on 100 episodes. I've also created a fitness app called Resistance Assistance Fitness Made Easy, which is a workout platform that anyone can use.
I use resistance bands to do the training, and we have over 35 weeks of total body workouts, individual body workouts and 20-minute aerobic cardio blasts that anyone can do. In May, I'm launching Adversity University, an online course to help those who have been through adversity use what they have learned to become entrepreneurs themselves. I'm very fortunate to have gone through my own health journey to put me on this path. I wouldn't have said that two years ago. 
How can readers follow your work?

Website, podcast, speaking and blog:
ryanwest.live

Fitness website and app:
fitnessmadeeasy.net

Facebook Group:
facebook.com/groups/RevealingHealingFighters