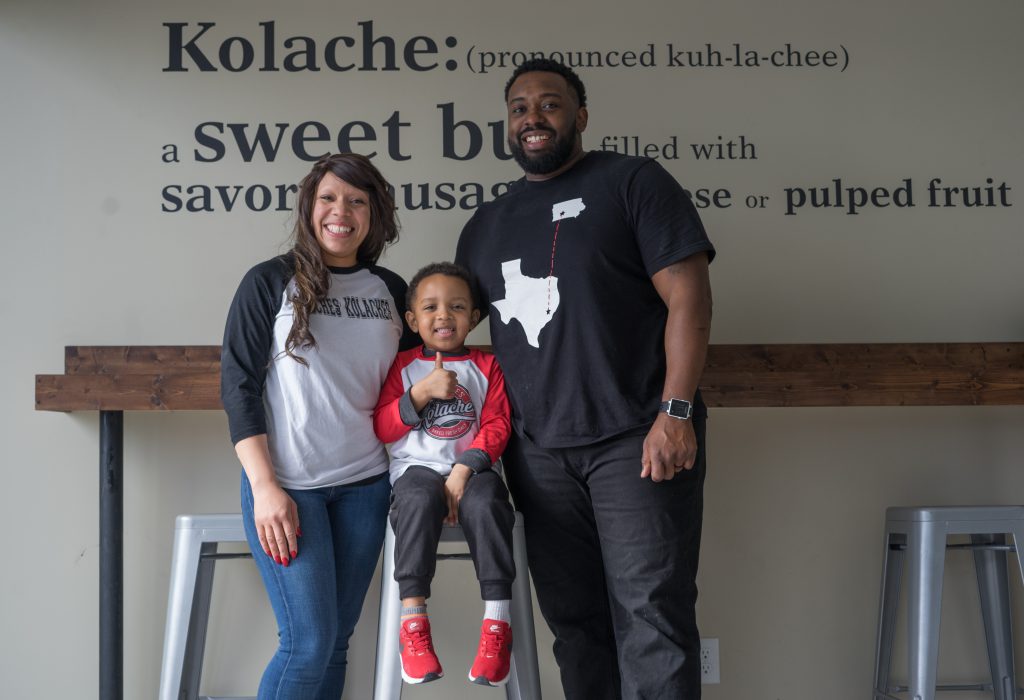 Tell us about your family.
We have four beautiful kiddos.  Jeremiah is 17, Mariah is 12, Malachi is 11 and the kolache kid Brice is 4.  I'm from Texas and my wife was born and raised right here in Des Moines.
Some readers might recognize Brent.  Why might that be?
I played college football at ISU, pro football for the Carolina Panthers and the Saskatchewan Roughriders, and lastly, I played for the Iowa Barnstormers.
How did you both end up in Waukee?
Patrice and I rented a house in Waukee in 2012 and fell in love with the neighborhood.  We eventually bought our own home in 2016, three blocks from the house we once rented.
Tell us about your business, Coaches Kolaches.
Coaches Kolaches specializes in savory kolaches—homemade sweet dough with savory fillings such as meat, cheese and eggs.  Savory kolaches are popular in Texas, and they were a huge part of my childhood.  Our shop is located in Clive, and we'd be thrilled to share our passion with our Waukee neighbors.
Though these kolaches are Texas-style, we hear you've added bacon by popular (Iowa) demand.  Can we expect more Texas/Iowa-inspired options anytime soon?
As we grow, we will expand our menu or feature different flavors. We intend to work with some local farmers and add some sweet flavors, too!