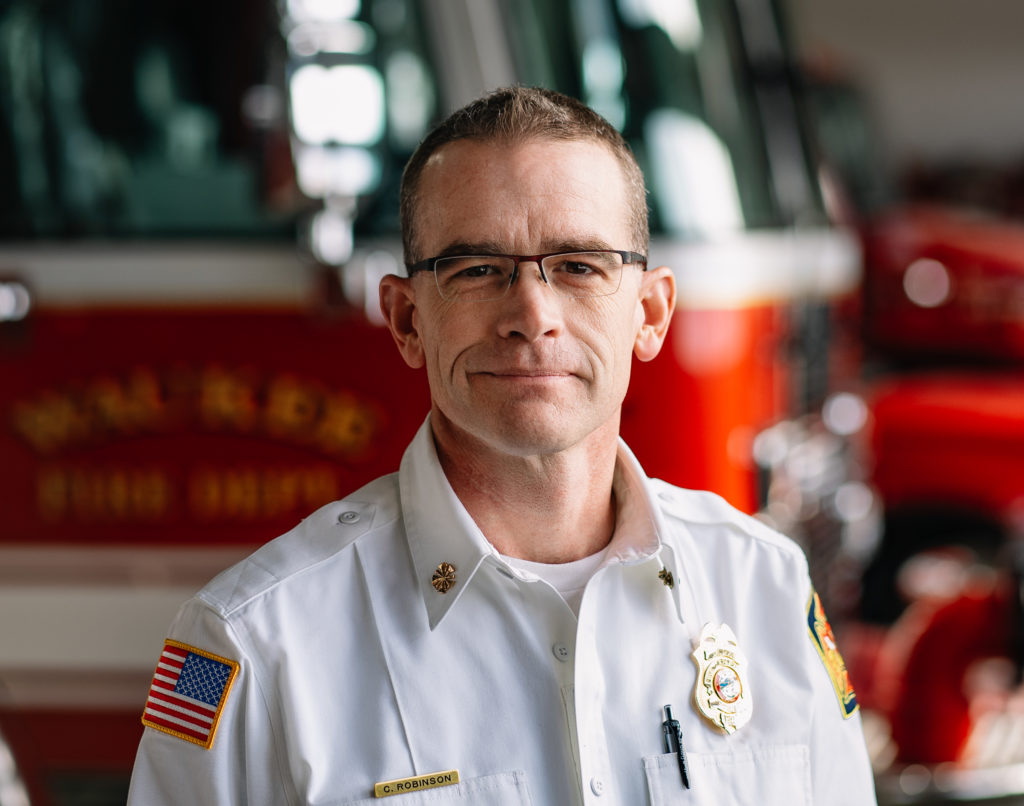 Tell us about your family.
My wife, Jenny, is a nurse. We've been married for 19 years, and both of us are from Waukee, although she likes to remind me that I am "a few years older." We have three kids, ages 16, 12 and 9. We spend as much time outdoors as possible doing things like hunting, fishing, hiking and camping.
Tell our readers what you do.
As the Fire Chief for the city of Waukee, I am responsible for all operations of the fire department—including response, budgeting and personnel. The Waukee Fire Department is a combination department, meaning it employs a combination of full- and part-time firefighter/EMTs and paramedics in-house. The department is an all-hazards department, responding to fire, ambulance and rescue calls.
Your team often makes the news for their acts of valor and quick thinking. To what do you attribute the success of Waukee's Fire & EMS departments?
The success is 100 percent attributable to the dedication and skill of the employees and the time they spend training and preparing for emergencies. In addition to their initial training, they also spend time training each night in order to keep their skills sharp. After 27 years in the department, I am still amazed at the dedication of the firefighters.
As winter lingers a little longer and residents spend more time in their homes, odds are increased for fires in the home. Do you have any prevention tips for our readers?
· Keep a clear space around all space heaters.
· Make sure smoke detectors are operational with fresh batteries.
· Have a plan with your family on how to react in an emergency.
· Be sure carbon monoxide detectors are working and appliances are properly maintained.
· Keep a clear area around fire hydrants.
· Check on elderly family members more frequently than you typically would.