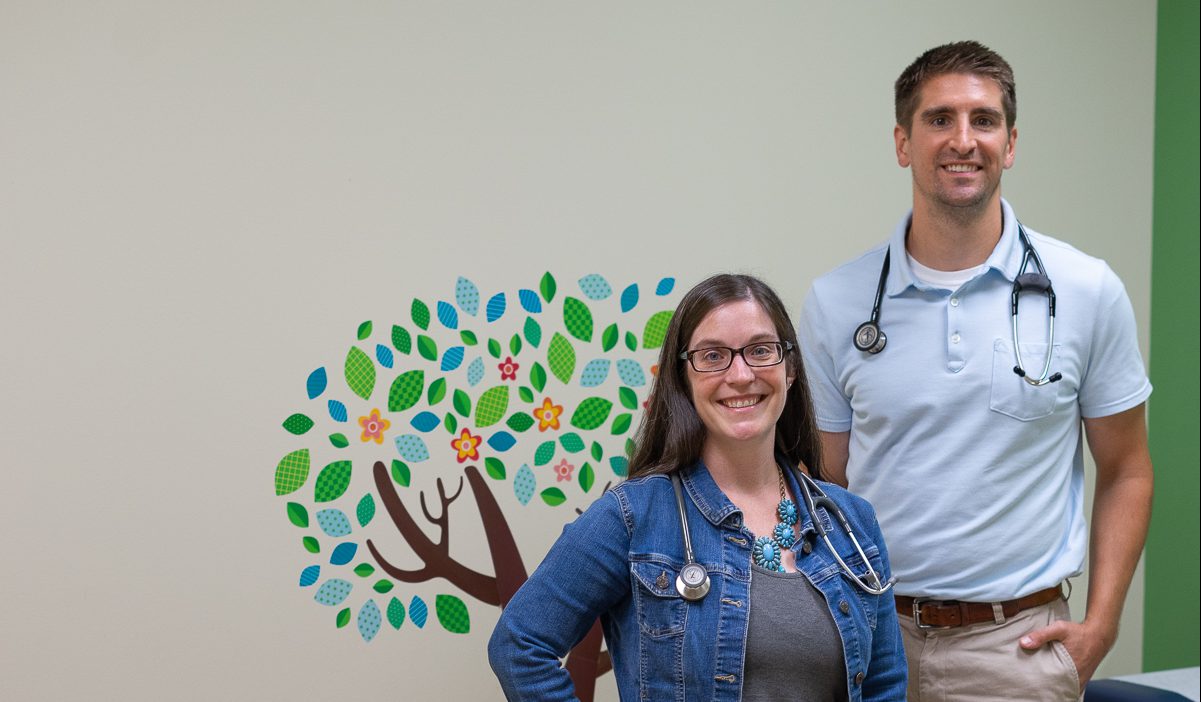 Sarah Jackson, M.D.
Christopher A Etscheidt, MD
Tell us a little about your families.
SJ: I have a little family of four—me, my husband Eric and our two girls, Sigrid and Iselin. Sigrid is our spunky, spirited three-year-old, and Iselin is (so far) our laid-back three-month-old. We enjoy taking the girls to parks, the science center and the zoo.
CE: I live with my wife and eight-month-old daughter. I grew up in Eastern Iowa and my wife grew up in Ames. We love to spend time with each other and our families. I've lived in Iowa my whole life and did all of my medical school and residency training at the University of Iowa. I've been at the Waukee Pediatric clinic for two years now.
What made you want to become a doctor?
SJ: I initially went to college with no plans for med school. I got to my senior year and wanted a job where I could help people. I've always loved working with kids, and I'm very interested in people's stories, which is what I think has helped bridge my theater major with my job as a doctor.
CE: I knew I wanted to become a pediatrician after my third year medical school rotation in pediatrics. I am kind of a kid at heart, so pediatrics fits perfectly with my personality. It allows me to have fun at my job every day.
What do you like most about helping patients in the Waukee community?
SJ: I love living in the community I serve. We live in Urbandale, but very close to Waukee. I like seeing familiar faces when we are out and about doing things.
CE: The thing I like most about helping patients in Waukee is that my patients and their families are people just like me. Iowans share a common bond and the Waukee community showcases that. Being able to relate to and understand my patients helps me take better care of them.
What advice might you have for parents wanting to teach their children about preventing illness?
SJ: The best way to prevent illness is to wash your hands. Teaching kids to cover their cough early on is a great skill too. And I'm never without some hand sanitizer in my bag!
CE: I would tell them the best way to avoid any illness is prevention. Whether it's exercising every day, eating more vegetables or washing our hands, I would tell parents to display good behavior for their kids. Make prevention part of your daily routines. Starting early and making prevention part of your child's life will allow them to develop strategies and good behaviors that they can take with them for the rest of their lives.
FOLLOW & LIKE US ON FACEBOOK!

SUBSCRIBE TO OUR NEW YOUTUBE CHANNEL!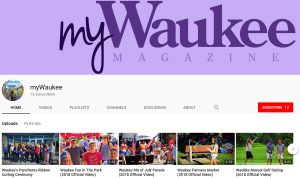 FOLLOW US ALSO ON TWITTER AND INSTAGRAM!