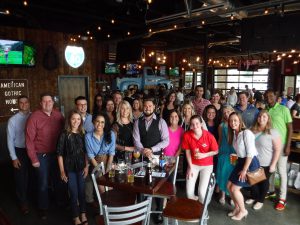 Waukee YP
Waukee Young Professionals (Waukee YP) is a new committee of the Chamber, connecting and providing growth opportunities for young professionals who work or live in the Waukee area. Join us for the next Waukee YP Social!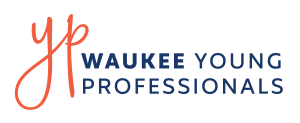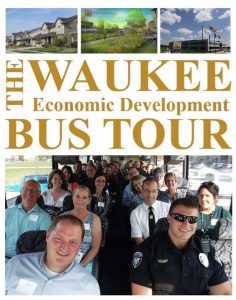 Waukee Economic Development Bus Tour 
The Waukee Area Chamber of Commerce Economic Development Committee will host the 6th annual Waukee Economic Development Bus Tour on Thursday, September 13 at 3:30 p.m.  The tour will start and end in with a reception to follow at 5:00 p.m. at Brick Towne at Kettlestone in Waukee. This event is open to the public and will highlight community information, business, school and residential development. No cost to attend. Seats are limited.  Please RSVP to www.waukeechamber.com for a seat on the bus tour. Please contact us with any questions at 515-978-7115 or info@waukeechamber.com.
New Businesses
The Chamber has welcomed 38 new members this year and celebrated local grand openings with 20 of those businesses.  We look forward to celebrating many more scheduled ribbon-cutting ceremonies and business anniversaries over the next couple months.  Please check our calendar at www.waukeechamber.com and join us to help our new business owners feel welcome in Waukee!
Networking Luncheon: Nonprofit Roundtable
Join us on Thursday, September 27 at the Waukee Community Center for our monthly Chamber Networking Luncheon at 11:30 a.m. and learn about nonprofit organizations in the Waukee community.
Develop business relationships, hear from Chamber leadership and have the opportunity to introduce yourself and your business!  Please RSVP to www.waukeechamber.com.
FOLLOW & LIKE US ON FACEBOOK!

SUBSCRIBE TO OUR NEW YOUTUBE CHANNEL!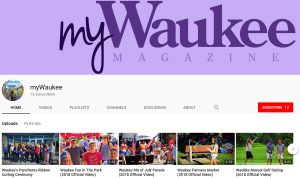 FOLLOW US ALSO ON TWITTER AND INSTAGRAM!