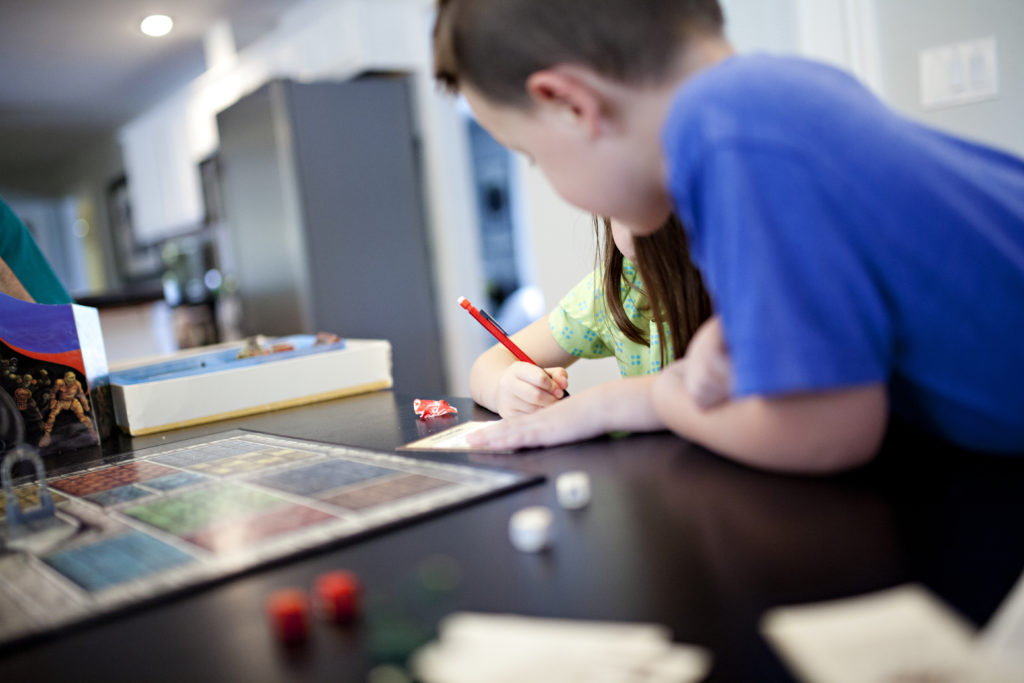 ​Often, once the festive cheer from the holiday season has died down, January and February can feel a little bleak. This could be particularly true this year, as we're all still spending more time at home in the midst of the pandemic. But staying home during this unusual winter doesn't have to mean boredom. There are plenty of games and activities to keep even the most difficult-to-entertain family busy this season. Here are some options!
Waukee Public Library
​Although the Waukee Public Library (WPL), like other metro libraries, is currently closed to the public, they are offering curbside pickup for library materials. Patrons can place holds on items online or by calling the library at 515-978-7944. When your items are ready, you'll be notified via email, text, or phone, and you can schedule an appointment to pick up your materials.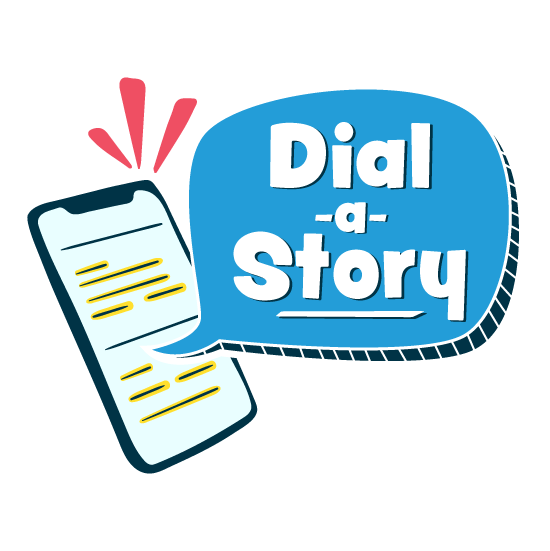 In addition to books, the WPL is offering numerous craft and online activities for kids, teens, and adults alike. One popular activity for kids and teens, according to WPL Creative Services Librarian Leah White, is the library's activity packs for Pre-K, Elementary, and Teen Makers. Register each month to pick up a bag of supplies to use to make various crafts and activities, designed for your child's grade level. Kids and teens can complete the activities on their own using the provided instruction sheet, or they can save the supplies to do along with online videos featuring library staff twice each month. Recent activities have included making a straw pan flute and exploring the science of sound (elementary level) and making your own winter scene luminary in a mason jar (teen level). Patrons can pick up maker bags curbside as well!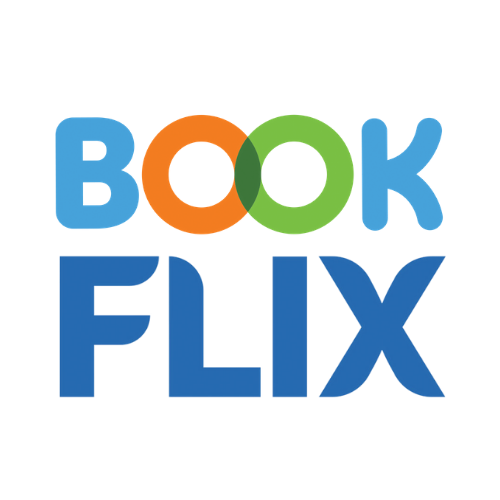 The WPL also has various online and phone story resources through their Storytime Online and Dial-A-Story programs. Each Wednesday, the library shares a new online storytime for kids and families to enjoy, which includes a book reading, songs, and an activity to do at home. Patrons also now have the option of simply calling the Dial-A-Story phone line at 515-981-7800 at any time to hear a selection of books read aloud by library staff. New selections will be recorded each month, designed for infants through elementary-age students. Listen for as long or as little as you want! White notes that the Dial-A-Story theme for January will be winter, and February will be about feelings.
And for adults, the WPL features three different book clubs, all currently "meeting" online. Virtual Books on Tap, the Online Afternoon Book Club, and the Introvert Book Club all have Facebook groups for updates and discussion opportunities for each selection.
Smash Park Online Game Nights
​COVID-19 has put a damper on most of our large social gatherings, and even just our nights out with friends. If you're missing your weekly group trivia night, all is not lost! West Des Moines' Smash Park offers virtual, 60-minute, private game nights, emceed by Event Manager Ashley Castellano. There are multiple game options, including Can You Draw This? (think virtual Pictionary), Jeopardy!, Trivia (with numerous theme options available, such as 90's movies or Disney animated films), and Name That Tune!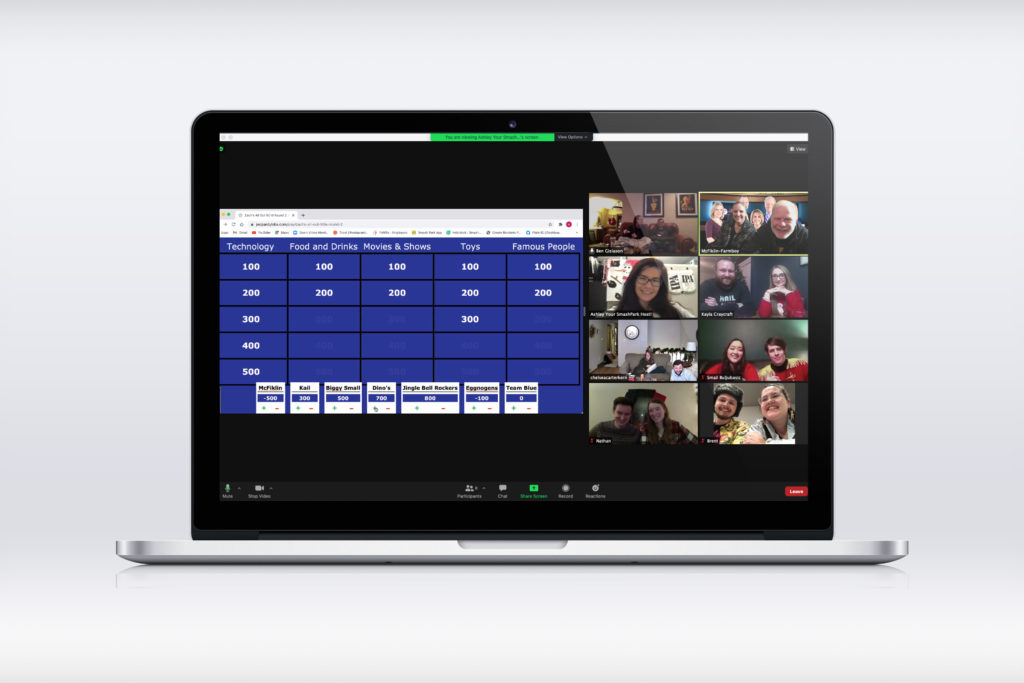 Participants can divide into teams or play each other individually, using the Smash Park app on their phones or the web app on their computers. Castellano notes that Can You Draw This?, in particular, is a great option for folks who may not be very tech-savvy, as it requires only a Zoom link, a pencil, and paper. Participants still get all the great benefits of in-person game nights — friendly competition, laughs, and of course, heckling — with zero contact.
​At only $9 per participant per session, Smash Park's online game nights are a cost-effective option, too. Plus, all sessions come with a free, recorded copy of your event — always good for laughs later! Castellano says she's hosted everything from corporate game nights, to Friendsgiving celebrations, to neighborhood block parties, to a moms' night in. The top three individuals or teams take home Smash Park gift cards. Smash Park also offers 15% off a curbside carry-out food and beverage order with your session. So if you're looking for a fun way to bring family or friends together virtually, this could be it!
Online Games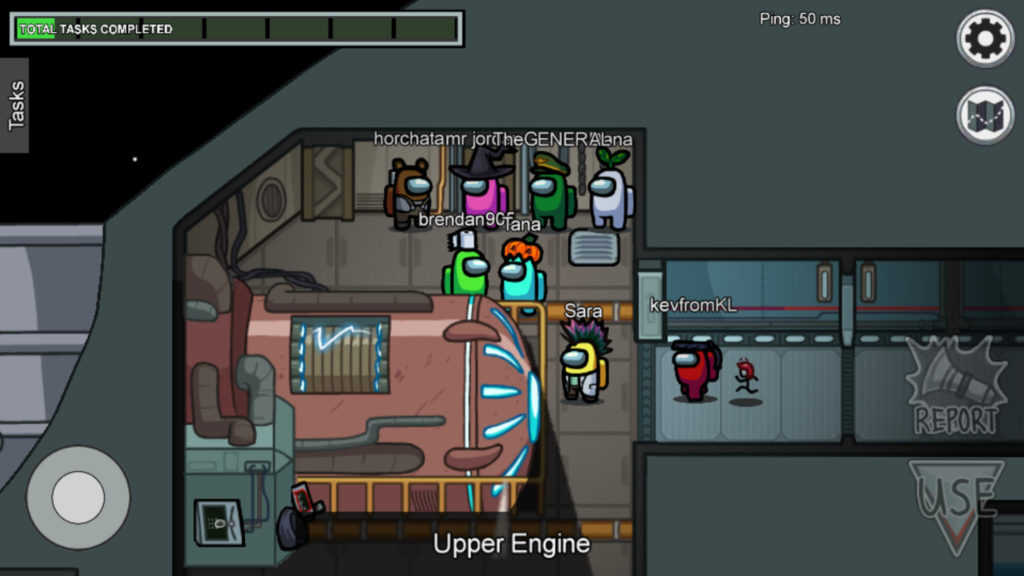 Another great way to bring family and friends together, even if you live far apart, is through online board games. Jackbox Games is a great place to start, according to Waukee resident and online game enthusiast Joe Ross, as the site offers a variety of word and trivia games. "One person needs to buy the game," notes Ross, "but then can share their screen to others, who can play on their phones to answer the questions."
Among Us is a popular game, designed for 3-10 people, which can be played online or through your phone. Players attempt to repair a spaceship, but be careful, warns Ross, as "some of your friends are not on your side and are trying to eliminate the good crewmates." If you can catch them, however, you can vote them out — if you can convince the rest of the crew!
​Ross notes that Code Names and Welcome To are great options that require little setup to play online. In Code Names, two teams (4-12+ people) compete in a word game that makes participants come up with ways of linking different words together. "There are a lot of different versions of this game, and many of them are great for kids or adults," says Ross. In Welcome To, one of Ross' personal favorites, "each of you tries to build a 50's style neighborhood, complete with fences and pools."
​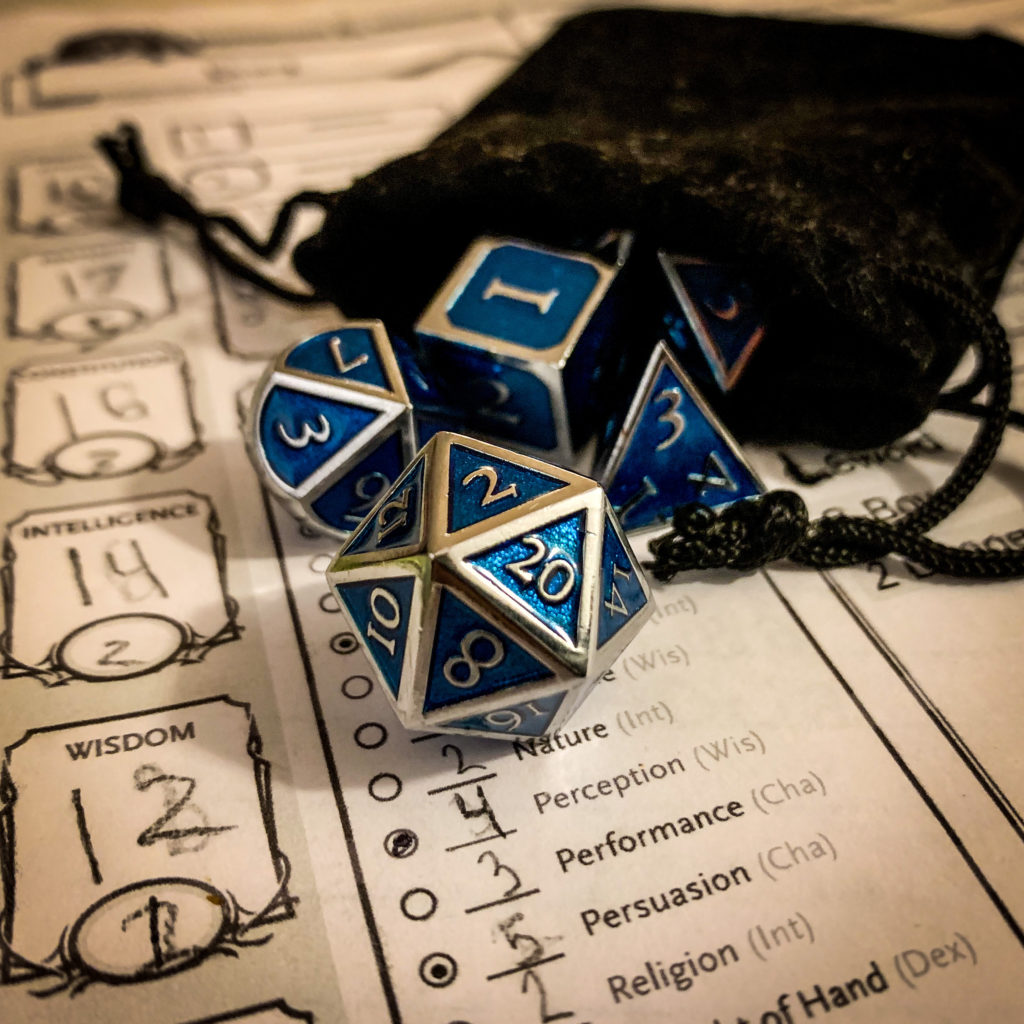 One game that many people have heard of already is Dungeons and Dragons, a roleplaying game which has become very popular over the last couple of years, due in part to shows like Stranger Things. Three to six players is the recommended group size, but Ross notes that any number of people can play. All you really need to run a game, says Ross, is a set of dice or a dice-rolling app. "Roll20.com is one free option that can help make playing a game of Dungeons and Dragons much easier," he says.
​Ross also notes that the Tabletop Simulator can be a great option to incorporate, as it essentially creates a virtual game board, including game components, for "just about any board game or card game there is." Each participant does need to have their own computer, which isn't always possible. But if it is, it can come in handy for virtually any online game night.
So if you and your family have been staring down the barrel of the next few months with nothing to do, don't worry! With numerous library programs and offerings, plus more online board game (and game night) options than ever before, there's plenty to keep everyone entertained this winter!