Summertime is prime time for Waukee's 23 miles of trails (and growing). That's nearly one mile of paved trail for every 1,000 Waukee residents! City officials invest in trails and greenways in an effort to make it easier for residents to travel by foot or bike in their own neighborhoods and beyond, fostering a greater sense of community.
"Our trail system grows as the community grows," said Waukee Parks & Recreation Director Matt Jermier. "As the City Council invests in widening and improving major Waukee corridors, they also invest in trails that run adjacent to these main streets. Developers are also responsible for adding neighborhood trails."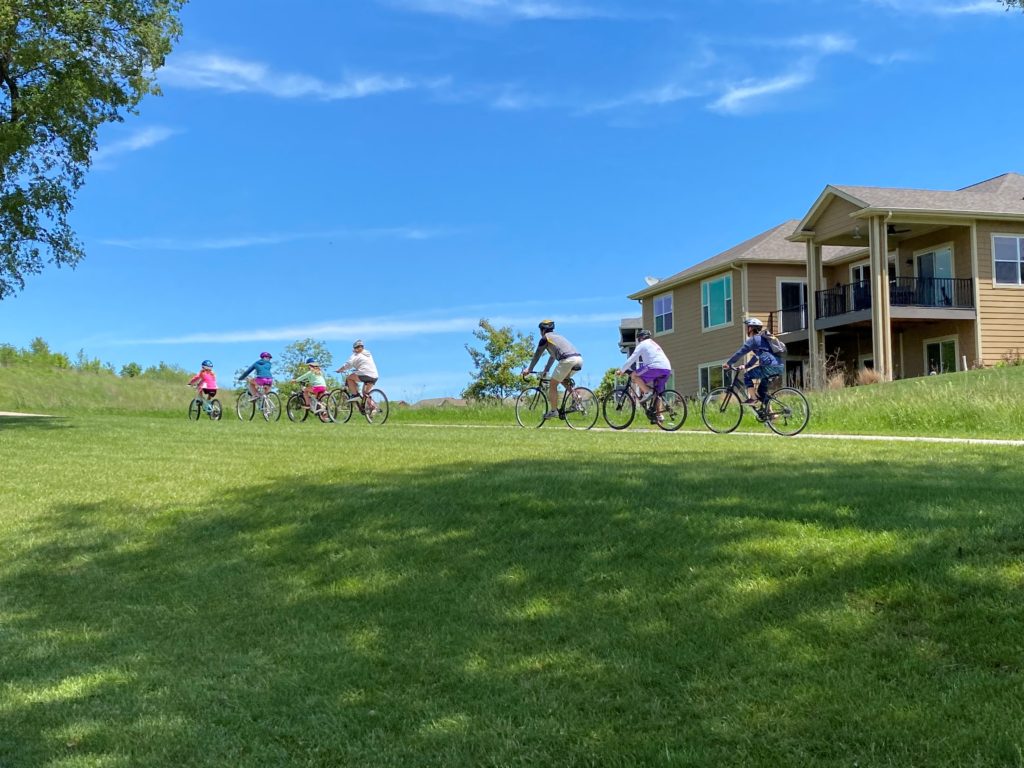 In terms of new City trails, the Kettlestone Greenway Improvements Phase 2 project is currently under construction. Caliber Concrete, LLC is actively building the approximately one-mile-long trail, which will connect the Kettlestone Commons Ponds/Holmes Murphy area through the Grand Prairie Parkway pedestrian underpass to the Kettleview Development. The trail will also connect these areas through the Westown Parkway pedestrian underpass to the Grant Park neighborhoods. Expanding the trails will help keep up with the high demand for outdoor recreation.
"The number of cyclists and runners on the trails is mind-blowing some days," said runner Bruce Huckfeldt. He would know, as he's a regular on Waukee's trails.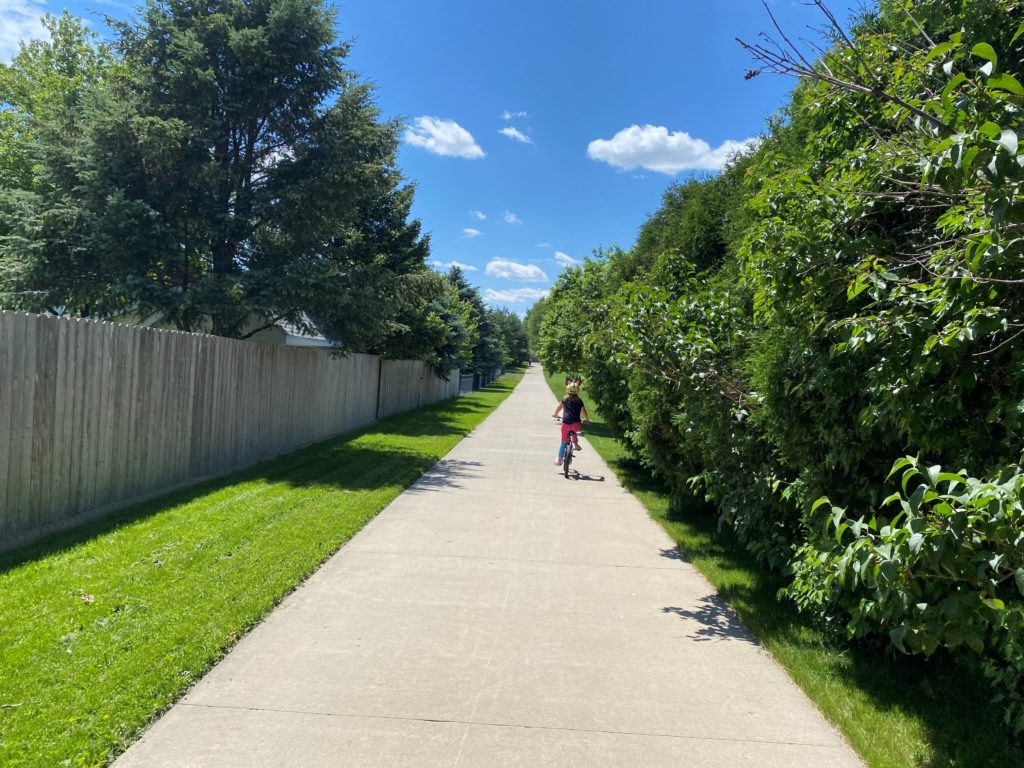 "I've been a runner for around 10 years now. There's nothing better than getting outside and enjoying the sights and sounds of nature," said Huckfeldt. "I think the Raccoon River Valley Trail (RRVT) is the best around. It's always well maintained, and the quality of the pavement is top notch. I'm currently training for Ironman Des Moines, so I've logged a good majority of my running and biking miles on the RRVT this year."
Huckfeldt brings his American flag along while running. He's known to some people as "the flag runner," and he said he appreciates the honks and waves from passersby. He often runs to raise money for charities such as the Wounded Warrior Project, the Dallas County Community Closet and others. He said he's grateful to be able to give back and also for the convenience of Waukee's trails.
"Between working two jobs, balancing family and chauffeuring my children to their activities, I have to squeeze in time for my training and charity initiatives whenever I can," said Huckfeldt. "People in other communities may have to drive 20, 30 minutes, or even an hour to find a good trail, but Waukee's trails are only a few minutes away, so excuses aren't even an option for me."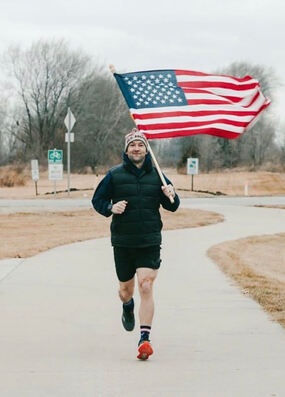 Whether training for an Ironman, or just getting outdoors with the family, Waukee has several trail options, including the Heart of the Warrior Trail, the Raccoon River Valley Trail, the Sugar Creek Trail and the Kettlestone Trails.
Waukee Park Board Member and avid cyclist Ethan Owens said he hits the trails with his family or friends a few times a week to get in his physical activity and also for the social aspect.
"As our daughters get older, we use the trails more and more. We even rode up to Dallas Center and back for ice cream," said Owens. "It's one way our family chooses to spend quality time together."
Trails connect neighborhoods and even provide business opportunities. Owens said he frequents many trailside or trail-adjacent destinations, including Mickey's Irish Pub (a hot spot for cyclists), the new Kinship Brewing Company along the RRVT, and others.
In 2022, Owens and his family will have one more stop to add to their itinerary.
"The addition of the Triumph Park trails will continue to make Waukee a great place to live," said Owens. When it opens in 2022, three miles of trails will connect cyclists in the 66-acre Triumph Park, with underpasses installed for easier accessibility.
The national Rails-to-Trails Conservancy states that trails and greenways create healthy recreation and transportation opportunities by providing people of all ages with attractive, safe, accessible places to bike, walk, hike, jog, skate or ski. In doing so, they make it easier for people to engage in physical activity.
Invite your friends, your kids, your dog or whomever you want to join you on one of Waukee's trails today! For a trails map and more information, visit Waukee.org/trails.