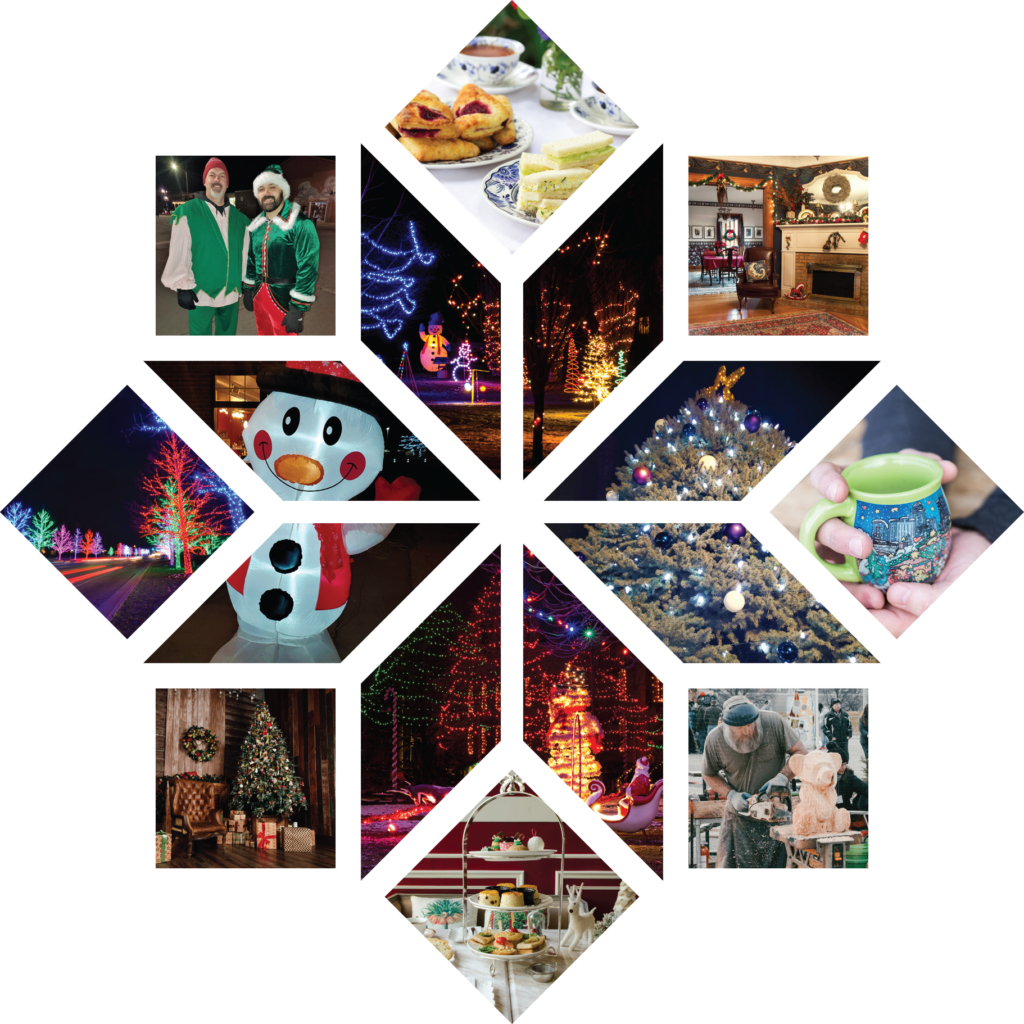 It's hard to believe, but the 2020 holiday season is fast approaching, in what has been a year of social distancing, masking and more uncertainty than most of us have likely ever experienced. Like everything else this year, the holiday season—and many of the traditional holiday events that come with it—will look a little different, and unfortunately, some events won't be held this year at all. Just because we're still in the midst of a pandemic, however, doesn't mean there won't be plenty to do in the metro over the holidays. Check out the list below and start planning your family holiday outings!
WinterFest on Wheels
Date: Friday, Dec. 4
Time: 6 – 8 pm
Location: Waukee Public Works Building, 805 University Ave., Waukee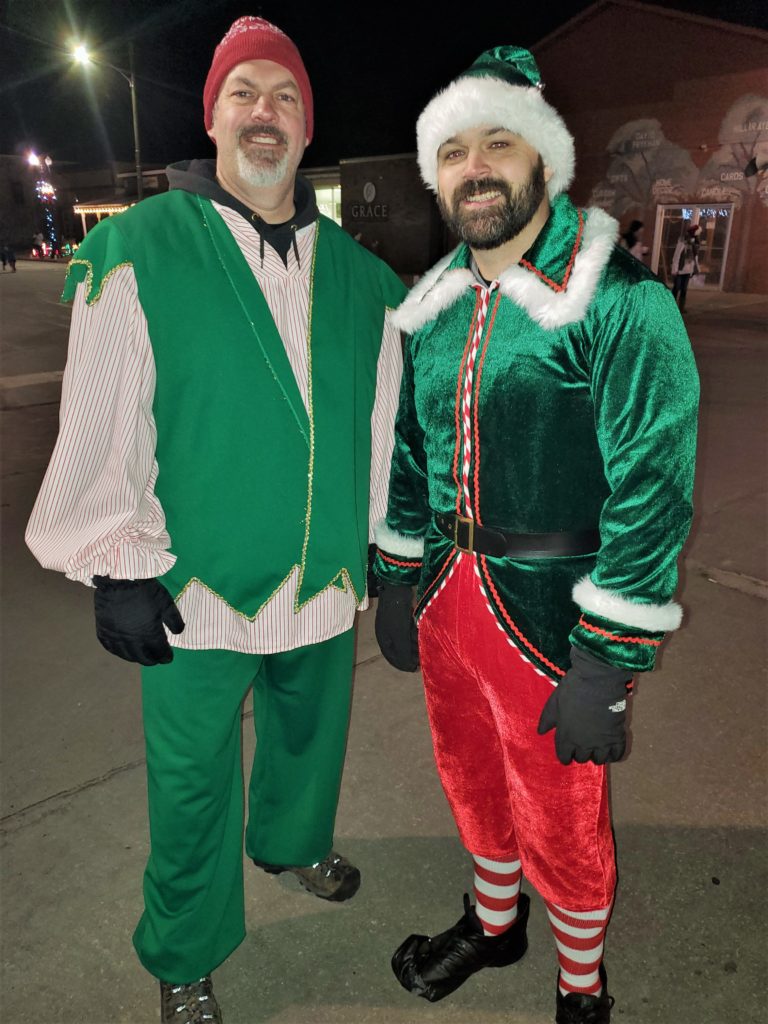 The City of Waukee's free, annual WinterFest celebration, normally held in Waukee's historic Downtown Triangle, will go mobile in 2020. "We're including many of the activities that families love during WinterFest, but they'll look a little different this year," said Danae Edwards, Waukee Parks & Recreation Supervisor. Families will drive through the Parks & Recreation bay at the Waukee Public Works building and receive treats and goodies from Santa Claus and his helpers. Participants won't even need to leave their cars!
Attendees will also have the chance to watch the holiday tree lighting via Facebook Live and watch the ice sculptor hard at work on his beautiful masterpieces at the Public Works building. Charter Bank and Waukee Parks & Recreation will sponsor the giveaway of more than 700 books to children up through ten years old at the event.
WinterFest participants can also participate in a community-wide holiday light competition! Waukee homeowners will be able to enter their decorated residences into the competition, and participants will have the chance to drive around town and view houses on their own personal holiday light tour before voting.
Despite the alternative format, there will still be an opportunity to give back to the community during WinterFest, as always. Bring non-perishable food items or new, unwrapped toys to donate when you drive through. These items will be distributed to those in need throughout the community.
Christkindlmarket Des Moines (CDM) Curbside
Date: Virtual Market open Nov. 9 – 22; Curbside pickup Dec. 3 – 6
Time: Dec. 3: 5 pm – 8 pm
Dec. 4: 11 am – 8 pm
Dec. 5: 9 am – 6 pm
Dec. 6: 12 pm – 5 pm
Location: Principal Park, Des Moines (curbside pickup)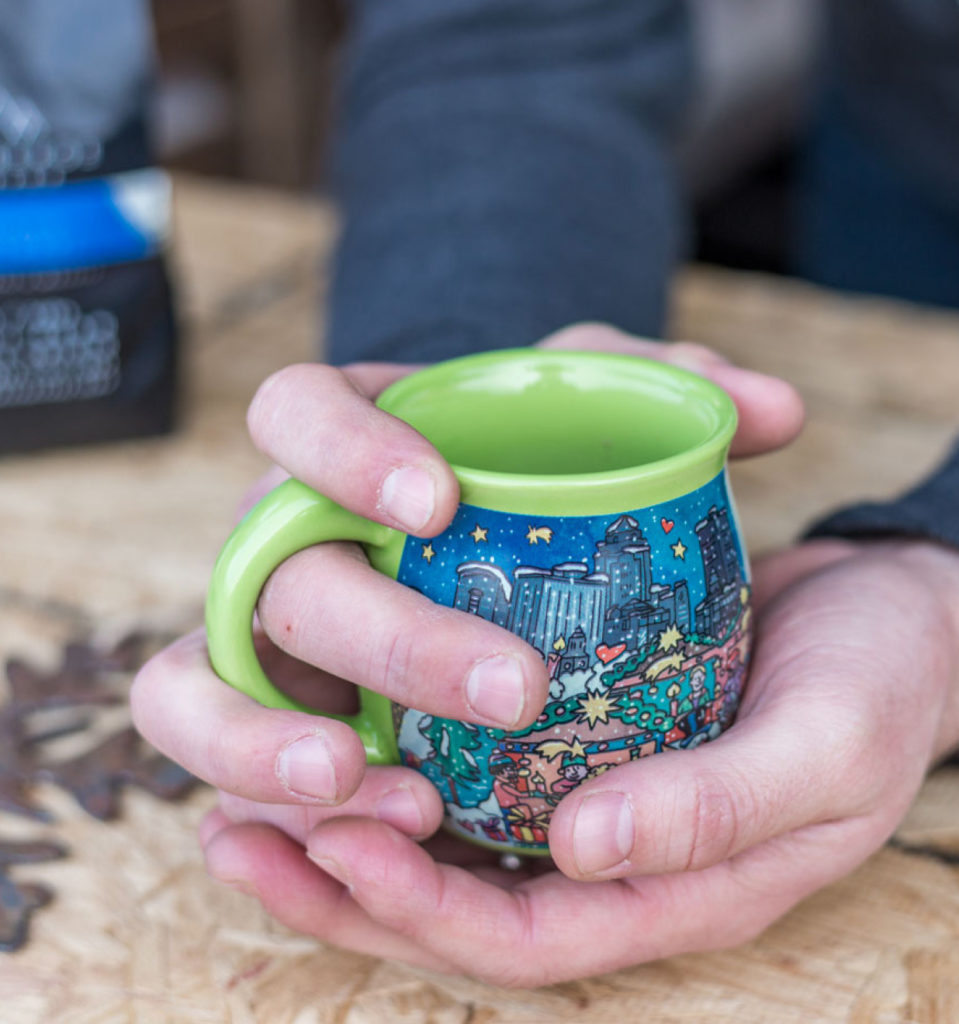 Due to the pandemic, the Des Moines European Heritage Association made the decision over the summer to take the popular Christkindlmarket, a German-inspired Christmas market, virtual this year. In a typical year, the open-air market features regional vendors selling handcrafted wares and European foods and beverages from traditional wooden stalls. This year's event will feature an online marketplace instead, which will open Nov. 9 and can be accessed through a link on the CDM website. Customers can purchase their favorite handcrafted items—such as hand-blown glass ornaments, nutcrackers and steins—through 29 vendor stores in the marketplace. After making their purchases, customers can choose from four drive-thru pickup times Dec. 3 – 6, when they can stop by Principal Park and pick up their purchases.
While it's difficult to replace the festive, in-person atmosphere of the traditional Christkindlmarket, Director Suzanne Hull notes that this year's virtual market will feature 30 percent new vendors and says the ultimate goal of the event remains the same. "[Our] goal is to provide holiday cheer to central Iowans and support our long-standing vendors," she explained.
Festival of Trees and Lights
Date / Time: To be determined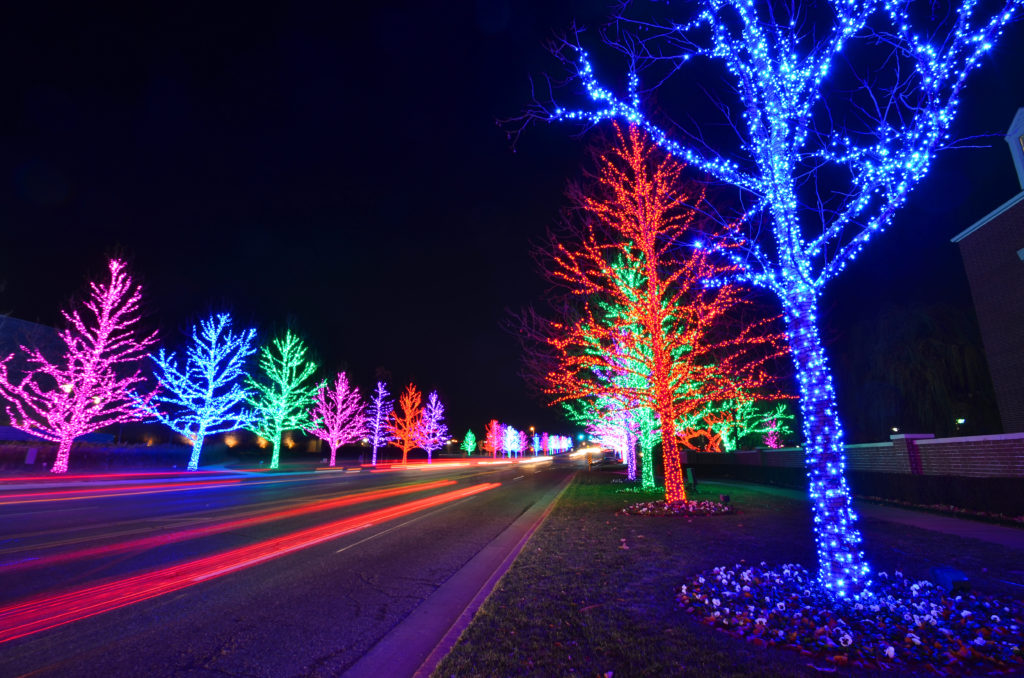 This popular annual event—the largest annual fundraiser for Blank Children's Hospital and an event that has become the traditional kickoff to the holiday season—typically attracts more than 20,000 visitors during its five-day run. This year's Festival will take place virtually, according to Dr. Steve Stephenson, president and COO of Blank Children's Hospital. "Festival may look different, but we are working hard to ensure it will continue to be a family-friendly, full of fun way for our community to support Blank Children's Hospital and kick off the holiday season," said Stephenson in a statement on UnityPoint Health's website.
According to the statement, organizers are currently exploring a Festival app, which could be downloaded for a small fee that would support the hospital. The app would include a variety of fun family activities, and of course, lots of the Festival's signature beautifully decorated trees. More information will be provided as plans develop and the date gets closer.
Jingle in the Junction
Dates: Nov. 19, Dec. 3, Dec. 10, Dec. 17
Time: 5 – 9 pm each evening
Location: 5th Street, West Des Moines
Visit Historic Valley Junction beginning Thursday, Nov. 19, for Jingle in the Junction! Take a free, horse-drawn carriage ride through the streets of Valley Junction, which will twinkle with over 150,000 lights. Visit Santa and Mrs. Claus, take in balloon art by Professor Von Air, and check out the ice carvings by Bill Gordish! Visitors should socially distance and wear masks as appropriate.
Jolly Holiday Lights
Date: Nov. 27 – Dec. 30 (closed Christmas Eve and Christmas Day)
Time: 5:30 – 10 pm each day
Location: Adventureland Park, Altoona
Entering its 25th year as Make-A-Wish Iowa's largest fundraising event, Jolly Holiday Lights will once again delight families at Adventureland Park in 2020. Beginning Nov. 27, families can drive through Iowa's largest lighting display, with more than 100 light displays over 2.5 miles. Tickets are $20 per car, or $40 if you're planning to bring a limo or minibus, and customers can save $5 by purchasing their tickets by Nov. 25. Weekends are generally much busier than weekdays, so plan accordingly!
Living History Farms Family Christmas
Date: Dec. 5
Time: 12 – 4 pm
Location: Living History Farms, 11121 Hickman Rd., Urbandale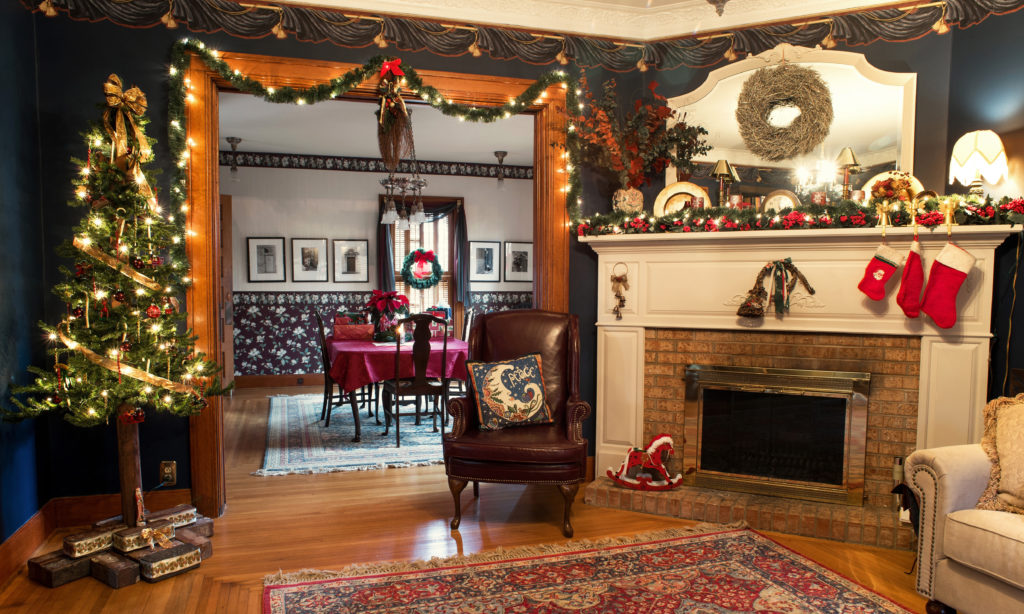 Visit Living History Farms for a day of festive holiday traditions! Families can participate in the holiday traditions of a Victorian Midwestern family in the 1876 Town of Walnut Hill. Enjoy music, dancing and cookie decorating, and do a little shopping in the MarketPlace Museum Store while you're at it! Visitors will be required to wear masks, socially distance and follow the prescribed one-way paths for foot traffic on-site.
Living History Farms will also be collecting new, unused winter weather gear, such as hats, mittens and coats, to support Youth Emergency Services & Shelter. Visitors can drop off their donations at the Visitor Center during the event.
Salisbury House Virtual Holiday Tea at the Castle
Date: Dec. 12
Time: 10 am – 1 pm (pickup of tea kits); 1 – 3 pm (virtual holiday tea)
Location: Salisbury House, 4025 Tonawanda Dr., Des Moines (for pickup of tea kits); The tea itself will be virtual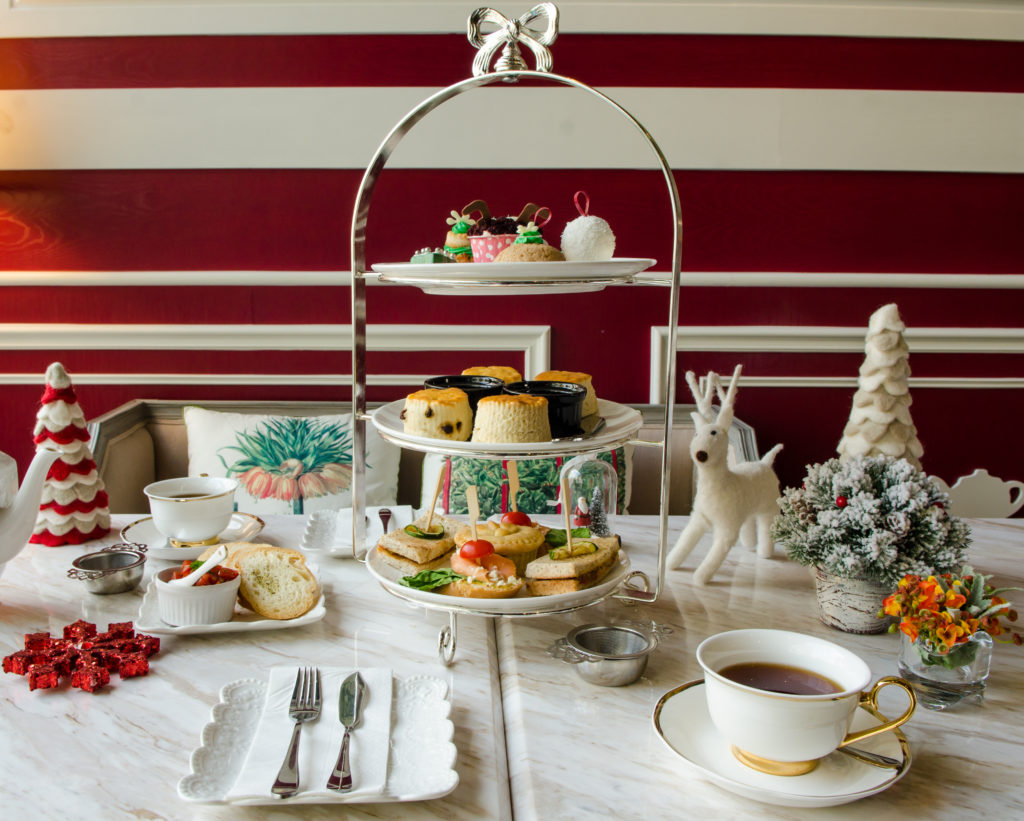 Des Moines' Salisbury House offers visitors the chance to enjoy a proper English afternoon tea from the comfort of their own homes! Customers can visit Salisbury House's website to purchase a ticket for $40 ($36 if you're a member), which will entitle them to receive a tea kit with all the trimmings, including two types of tea, finger sandwiches, tea cookies and more! Ticket holders will be emailed a private website link ahead of the event. On Dec. 12, between 10 am – 1 pm, ticket holders can pick up their tea kits at the north door of Salisbury House. They can then use the website link to log on from 1 – 3pm to view the tea at the castle programming while enjoying their tea and goodies at home! Ticket sales close Nov. 27, so make sure to snag yours before they're gone!