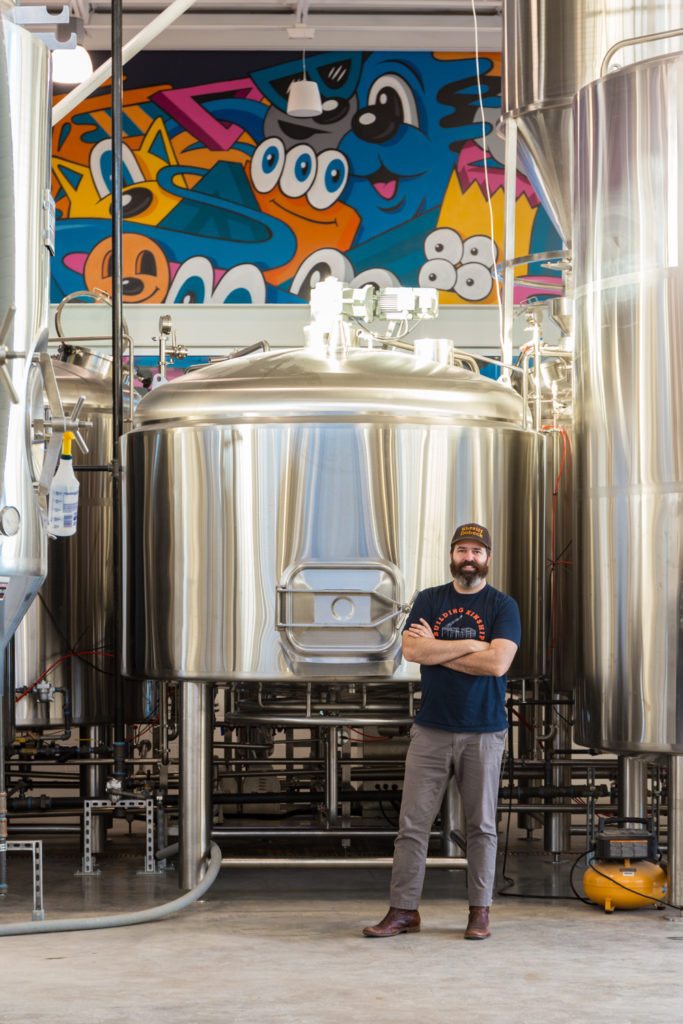 One might think a global pandemic would be just about the last time during which anyone would want to open a brewery. With restaurants and bars still operating at reduced capacity, plus masks and social distancing, an owner could be forgiven for thinking twice. But while the pandemic may have altered schedules slightly for Kinship Brewing Company—which will be open north of Hickman in Waukee by the time you read this—it hasn't altered what owner Zach Dobeck and his team envision for their space: a place where residents can enjoy a great beer, let their dog off the leash, and build a community everyone can enjoy.
Dobeck, born and raised 45 minutes outside Atlanta, Georgia, had an interest in branding from a young age. "I grew up in a family of storytellers," he said. "When it comes to branding, that's what you're doing."
After graduating from the University of Georgia with a degree in political science, he initially considered going to law school. Instead, he ended up at a design agency, where he received valuable experience in advertising, marketing and branding. His path eventually led to a job as a project manager in software development. By this time, he'd met his future wife, Ann, who hails from Waukee and had moved to Georgia for school, and the two had immersed themselves in the Atlanta community.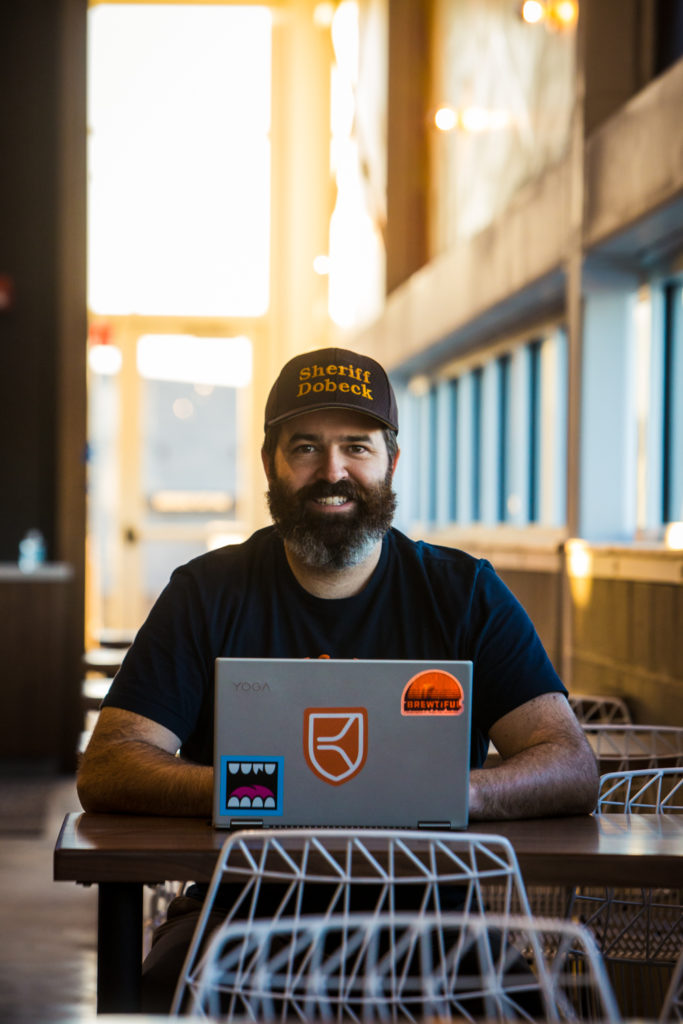 But Dobeck, who'd been brewing beer at home with his brother as a hobby and creative outlet for years, couldn't quite get the idea of opening his own brewery out of his head. "[The idea] was in my mind for probably 12 years," he explained. Although the company where he worked was growing, Dobeck found himself questioning whether that was what he wanted to do with the rest of his life. "It wasn't enough for me," he said.
Finally, on July 27, 2017, after years of kicking the idea around, Dobeck made a bold declaration. "I said out loud to my wife, 'I want to do this for real. I'm tired of talking about it.'" Ann's response became the guiding philosophy behind building Kinship Brewing: "Do it right."
"That has been the theme of this brewery—doing it right," said Dobeck.
After transitioning out of his job in software development, Dobeck spent time working with several brewing industry mentors in the Atlanta area, supplementing his marketing and branding experience with business acumen. He wanted to gain as much knowledge as possible as he took his brewery—originally named Roots Brewing Company—from a hobby to a business. "You have to understand the business side of it," he said, adding that he intentionally gave himself time to let a business plan evolve.
He had been impressed by how welcomed he felt on trips to Iowa to visit his wife's family, and the couple eventually decided to relocate here and open the brewery in Iowa. After establishing contacts at several Iowa breweries, Dobeck set about finding a location.
He initially had his eye on downtown Des Moines, but "a small part of me was like, 'Maybe you should consider Waukee,'" he said. Having heard about undeveloped land near the Raccoon River Valley trailhead in Waukee, Dobeck drove out to see it for himself, and said, "The location just felt right."
At the time, the property didn't have a road to it other than the bike trail. But Sunrise Drive was being built to the north of Hickman Road, and "that was my timeline," said Dobeck. "Once that was completed, we bought it—we closed on the land." After that, construction was able to get underway. "Now," said Dobeck, "if I stand where I stood that day, I can see my brewery."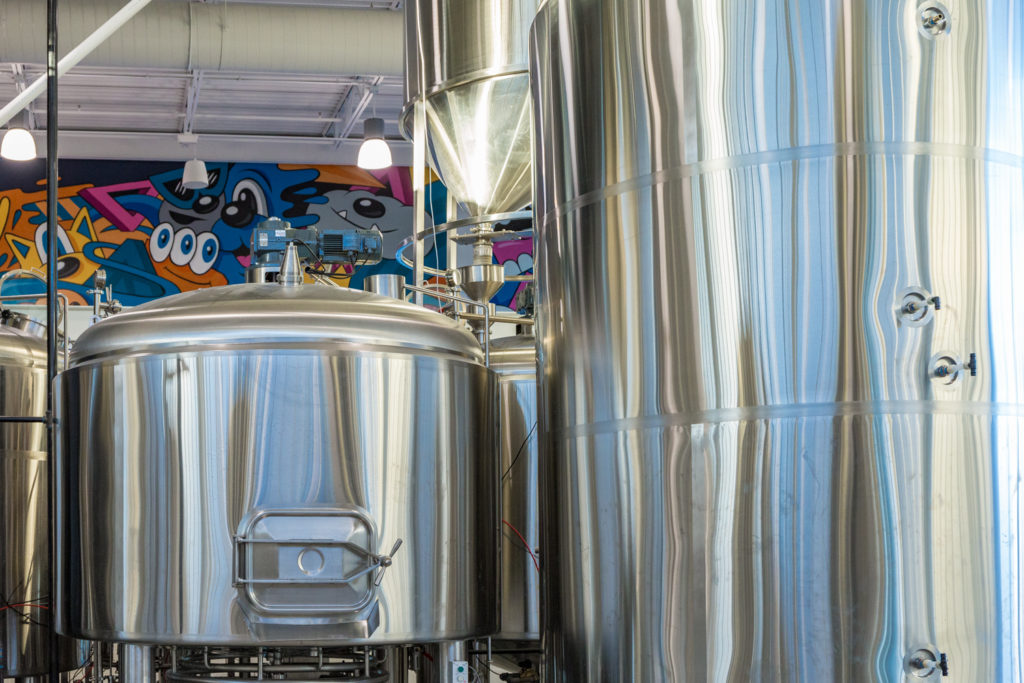 At 13,000 square feet, Kinship's substantial building sits on just over six acres of land. Most of that space will be dedicated to production. In addition, Kinship's spacious taproom will hold up to 250 people, and there will also be a private event space. Outside of the taproom, the outdoor beer garden will eventually have 12 tap lines of its own, in addition to the 24 inside, said Dobeck. Also outside will be a dog park where local canines can safely play while their owners imbibe nearby.
The brewery is striking not only in size, but visually. Kinship tapped a local artist to do an ancient Japanese siding technique on the building's exterior called shou sugi ban that preserves wood by charring it with fire. This makes the wood water-resistant and gives it a distinct black color. Once inside the brewery, visitors will see a large, colorful mural on one wall, featuring an imposing black and white tiger, mouth agape. (Fun fact: The tiger's name is Sheila.) An Atlanta artist named Greg Mike agreed to do the mural after Dobeck, who'd admired Mike's work while still in Georgia, reached out to him on Instagram. The artist's message of "Live life loud" resonated with Dobeck, and the same message is featured on the Kinship mural.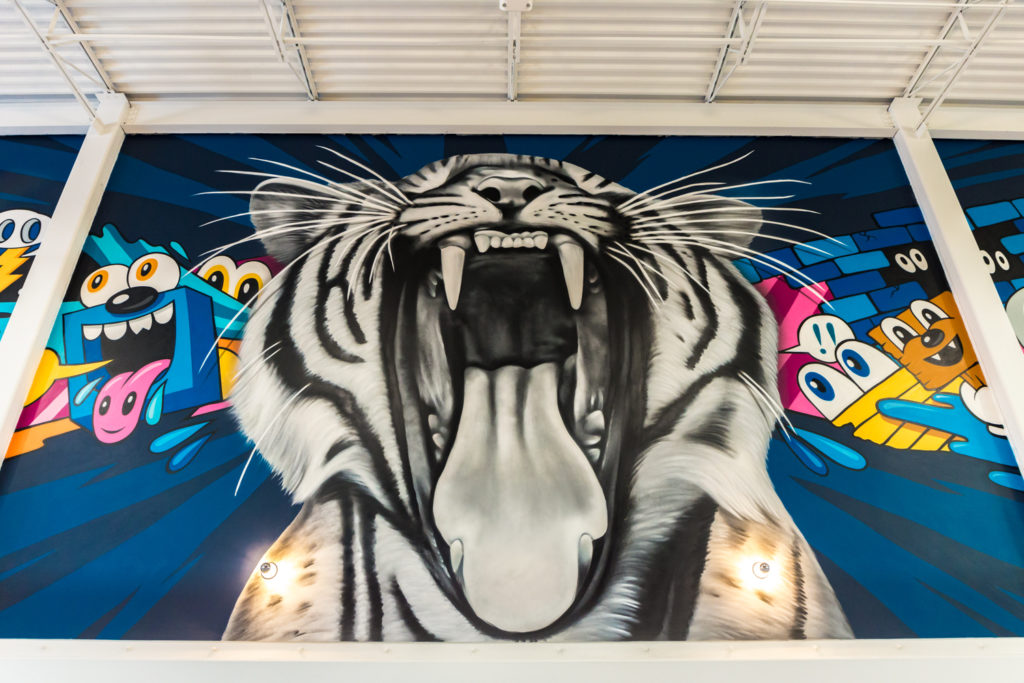 According to Dobeck, the nature of the tiger's expression—she could be yawning, roaring, singing or laughing—was purposely left up to the interpretation of the viewer. That creativity, he said, "is the epitome of what Kinship represents." Also inside the space is a paint-by-numbers mural on a large canvas on an easel. Dobeck hopes the striking visuals, inside and out, will intrigue and entice visitors. "Hopefully, you're already sold by the time you get to the beer," he said.
The beer, of course, is at the heart of Kinship Brewing. Each of Kinship's beers is named for a particular person or concept. "It's fun to play and tell a story through that," said Dobeck. Oh Billy, an homage to one of Dobeck's friends, is a lighter beer, at 4.2% alcohol by volume (ABV). Dear Annie—a beer that Dobeck describes as "a love letter to my wife"—is a hazy IPA brewed with mosaic hops that comes in at 6% ABV. Off the Leash, a 4% corn lager, is designed to appeal to a broad range of palates. And Kinship's Russian Imperial Stout, Sheriff Dobeck, is a "big, bold beer" dedicated to Dobeck's father. In addition to Kinship's proprietary offerings, the brewery will also offer wine, spirits and cider options from local cideries.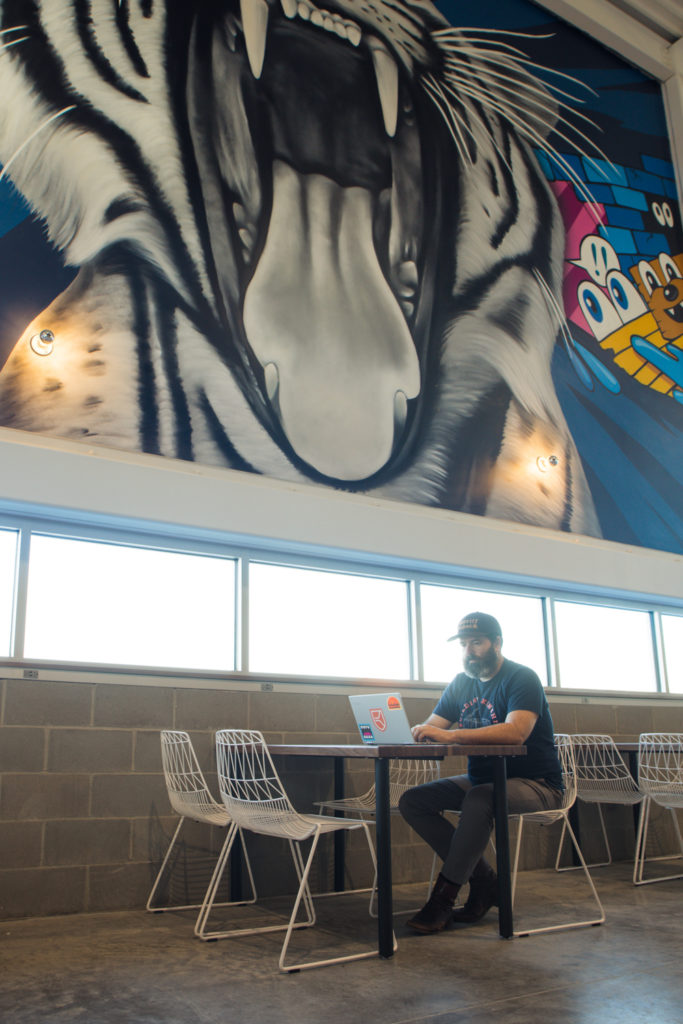 While the brewery's primary emphasis is on beverages, Kinship's food concept will lean toward smoked meats and pizza, courtesy of Des Moines' 515 Pi and Up in Smoke food trucks, which will serve customers in the parking lot through the month of January. Kinship's kitchen will be open after that. "We want to be able to feed the masses," said Dobeck.
Kinship will have a series of soft openings during the week of December 26 and is aiming to open its doors to the public for the first time on January 1, 2021. Dobeck said there's a certain symbolism to this: "It represents something about having a clean slate, a redemption year."
He said his experience thus far with Kinship Brewing has reinforced for him that he made the right decision. "This is something I was meant to do," he said. "I love the name Kinship. I love what it represents. It's built on community. Kinship has already proven to me that people want to come drink beer here."
That emphasis on community, said Dobeck, is what sets Kinship apart. "We want to be something different and change your expectation of a brewery," he said. "We want people to walk away thinking, 'Wow, this is something worth paying for.' And, of course, we want you to come back!"