The scene is set for a romantic dinner: The characters are dressed the part, the table is properly set, the candles are flickering, jazz standards are swaying in the background, and glasses of beer have poured to the brim—Cut! How about a nice bottle of red? Would you like to see the wine list? There's something about wine that makes it the fancied and fitting libation for something special.
Of course, there are times and places for beer—like a backyard barbecue, a baseball game or a beer garden—but beer is more of a casual kickback and a tailgate, whereas wine is more of a garden party or a midnight in Paris.
But wine doesn't have to be stuffy or uptight. Ask any sommelier—wine can get down at any occasion. It's all about the perfect pairing, a pour your palate prefers and a helpful, knowledgeable server to bring it all together.
Whether you're looking to set the mood for a date or just really enjoy a good glass of wine, make a reservation at any of the following local establishments.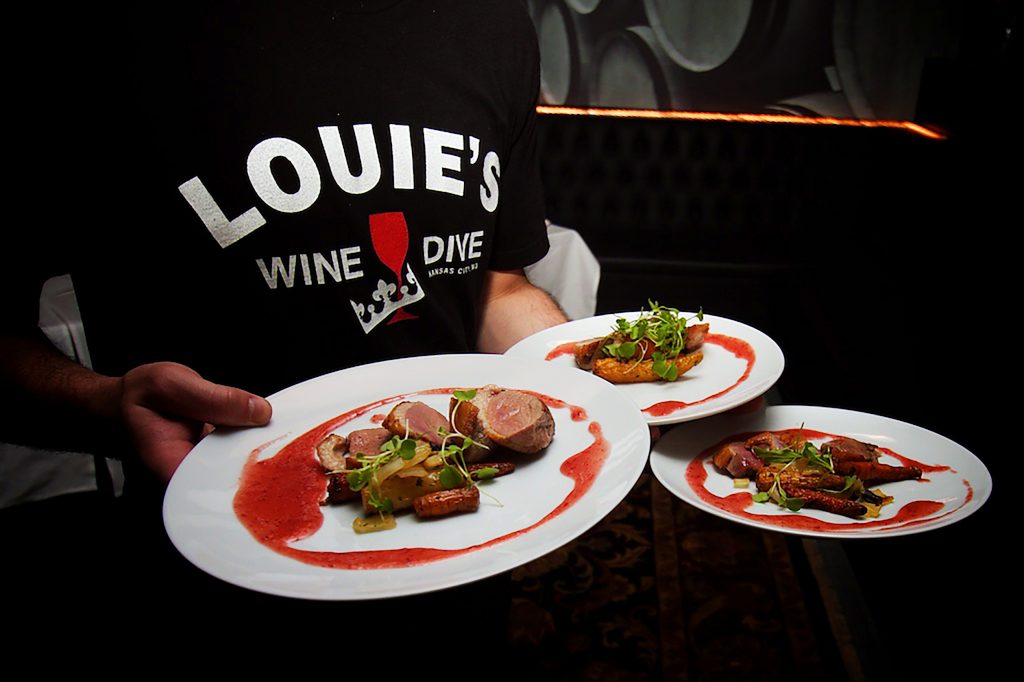 Louie's Wine Dive Waukee
This heart-of-Waukee establishment is listed for a reason, not just because "wine" is in its name. Louie's Wine Dive takes the acquired taste for the language of vino—tannin, maceration, decant—and makes it personable and accessible. After all, their motto is, "Wine is supposed to be fun!" The Waukee location is one of seven (including the Des Moines location), yet it's not cookie-cutter chain material. A neighborhood feel is made possible through ambiance and events like an educational monthly wine club with a sommelier. Use the wine board with specialty and small batch selections as an ordering guide. (Of course, it doesn't hurt to order accompanying small plates of squeaky cheese, mussels or a much-needed dessert like the indoor s'mores.) Even if you've been here before, it's prime time to make another reservation; the menu never gets stale and rotates with the flavors of the season.
Best bet for cheers: Drink joyfully with large, 8-ounce glasses of wine for $6 and 25% off all wine bottles during All Night Happy Hour on Mondays, plus daily happy hours from 4-6 p.m. Hit up late-night happy hour on Tuesdays and Thursdays from 9-10 p.m. and Fridays from 10-11 p.m.
1378 Hickman Road, Waukee
(515) 518-2075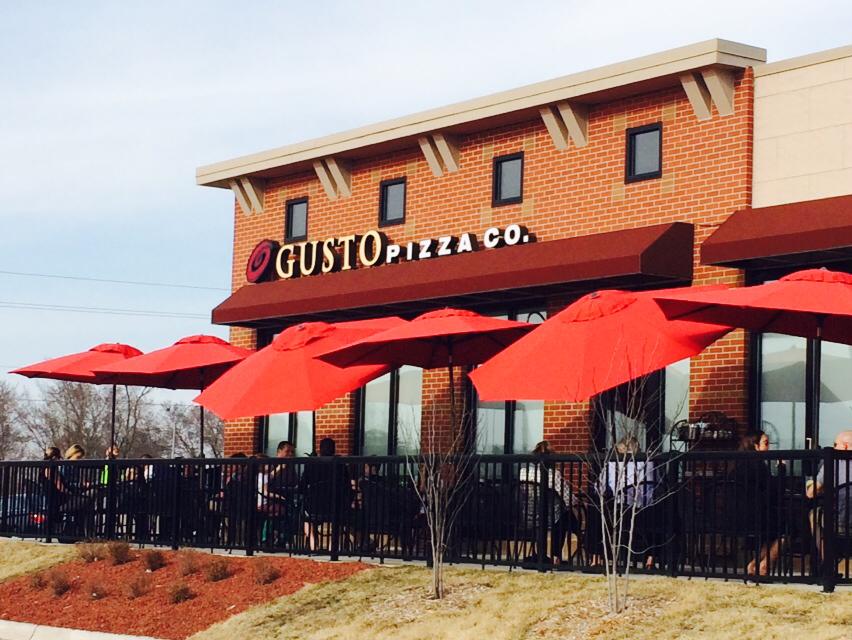 Gusto Pizza
Located in West Des Moines, Gusto Pizza is quick to assert that its address is practically in Waukee (and conveniently close to Clive). It's hard not to make Gusto a weekly habit. You can dress it up or down as much as you want, depending on the experience you're looking for. Pizza and beer is a typical combo, but if you want something closer to a true Italian experience, try a signature pie (like the Vincent Van Goat, Thai Kwon Dough or Mona Lisa) with a glass or reasonably-priced bottle from the modest wine menu, which is divided simply between reds and whites.
Best bet: Tuesdays just got better with the half-off wine bottle deal from 5 p.m.-close
8950 University Avenue, Suite 105, West Des Moines
gustopizzaco.com/west-des-moines
(515) 216-2198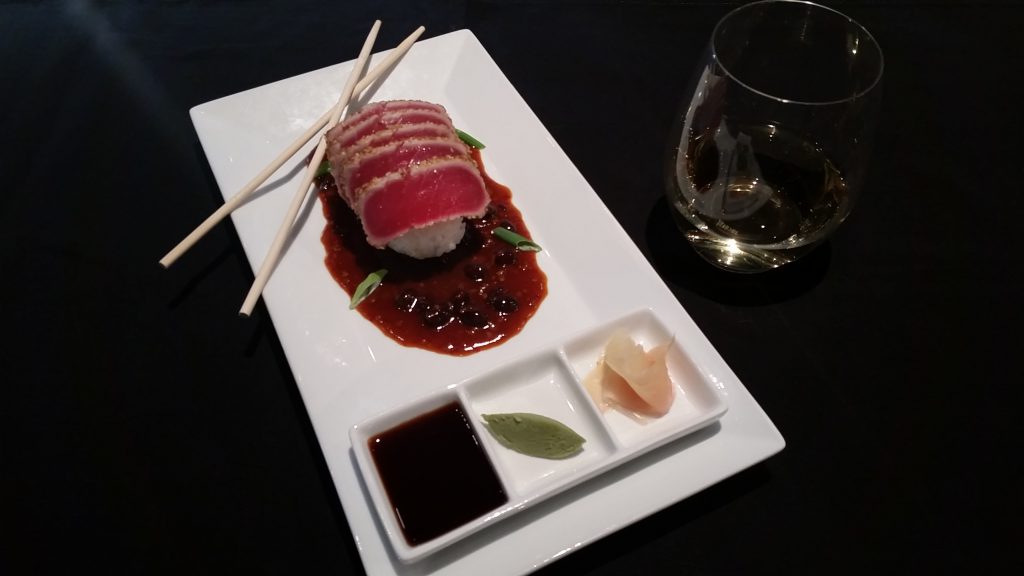 Trostel's Dish
Of course we love a good cocktail, which Trostel's bartenders sling up supremely, but when in drink derision, look to the wine list. Can't decide between the section on "Little Bubbles" or "Unique Blends?" Wine flights are an excellent way to sample three different wines before committing to a glass (or bottle) while listening to live music on Saturdays from 7-10 p.m. Plus, the seasonally developed menu of shareable tapas or the impressive antipasto cheese plate selection is nothing short of necessary when dining al fresco on the patio.  
Best bet for cheers: Wind down with wine during happy hour with a selection of $5 glasses of wine until 6 p.m. daily.
12851 University Avenue, Suite 400, Clive
(515) 221-3474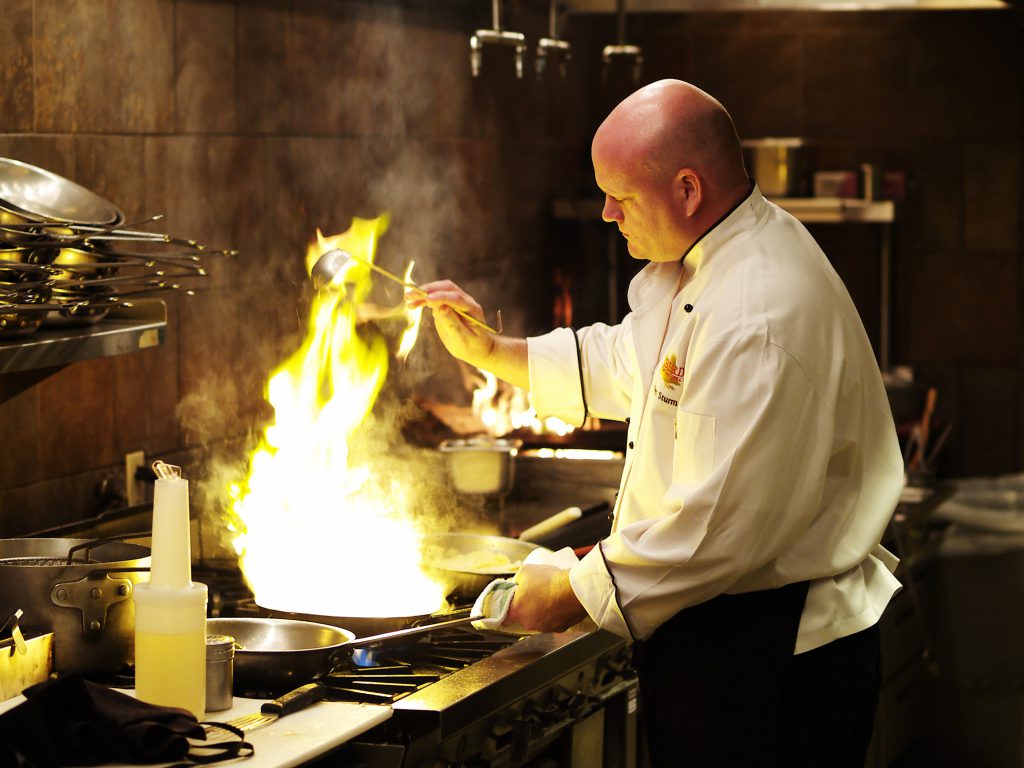 Firebirds Wood Fired Grill
Firebirds is a classic sirloin, strip steak, seafood and giant-burger restaurant with a dining room that is modern, comfortable and surprisingly intimate. Price points on many menu items give this chain a "special occasion" feel, meaning a bottle of wine is a must. The menu is organized from light (champagne, prosecco, blushes and distinctive whites) to full-bodied (pinot noir, merlot and cabernet sauvignon), and includes a special selection section of limited bottles beginning at $80. If you just want a small glass of vino, Firebirds offers five-ounce pours for many of their wines.
Best bet for cheers: Half-price glasses of wine and a selection of bottles every Monday hits the spot. Happy hour is a welcome sight for sipping select glasses of wine for $5 during the summertime on the patio, or in the bar, Monday through Friday from 4-6:30 p.m. Be sure to pair with happy hour bar bites, like the Tenderloin Trio and Crispy Mahi Tacos.
440 South 68th Street, Suite 101, West Des Moines
west-des-moines.firebirdsrestaurants.com
(515) 259-8540