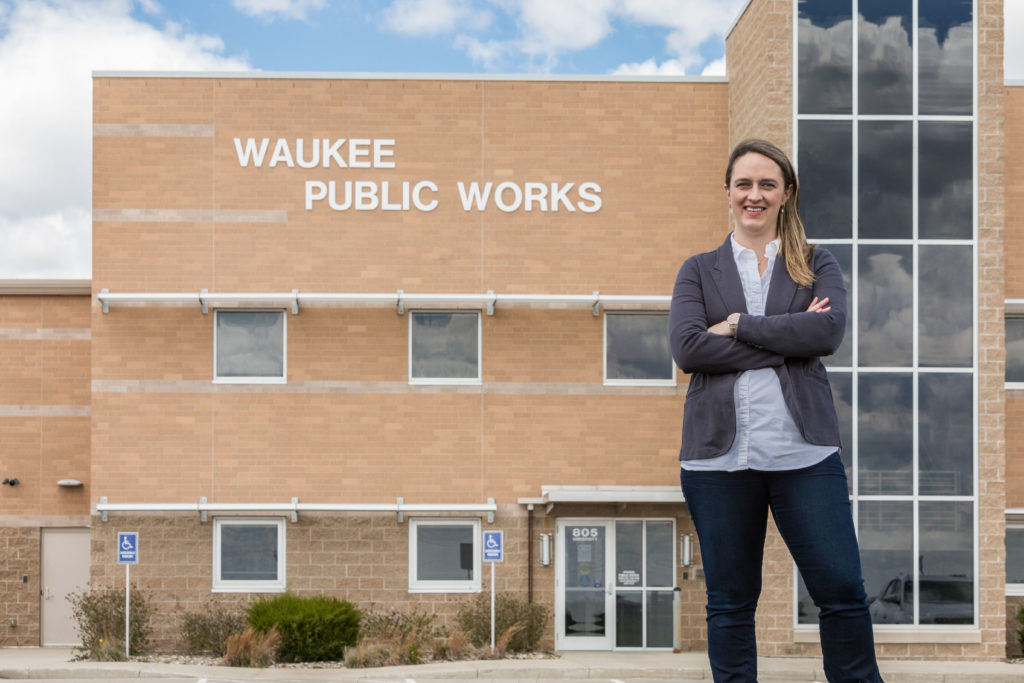 Where did you grow up?
I grew up in rural Boone county, near Ledges State Park, the Iowa Arboretum and the 4-H Camp. I graduated from Boone High School and then got my civil engineering degree from Iowa State University.
You recently started a new position with the City of Waukee. Tell us about that.
I lead the city's engineering, GIS and stormwater teams, and I oversee the construction of the development and capital improvement projects within the city.
Which projects are you most excited to tackle?
I am super excited for the construction of the stormwater improvements project at the Waukee Public Library this summer. In addition to the replacement and expansion of the library's parking lot, which is much needed, there will be a new stormwater pond, permeable pavers and bioretention cells to improve water quality in the area.
What do you enjoy most about working in Waukee?
I've really enjoyed the positive working environment. Everyone works together as a team to get things done and seems to genuinely enjoy what they do. The days go by fast!
The world is far from normal right now. How have you and your co-workers adapted to social distancing and other measures during the current pandemic situation?
Luckily, my team is predominantly field-based, so they're used to working out of their trucks! We've transitioned to working remotely, conducting meetings via Zoom, and limiting face-to-face interaction as much as possible. Part of what I love about my job is my co-workers and the feeling that we're all one big team. Unfortunately, COVID-19 has limited our in-person interactions and eliminated our large group gatherings at public works, but I'm looking forward to reconnecting as a group when this is all over!
Let's end on a high note! Do you have any special plans for this summer?
I'm hoping we get to take the family vacation we've planned in northern Minnesota in July. It's something my family has done since I was a kid, and we enjoy lots of swimming, fishing, games and laughter, and just spending quality time together!