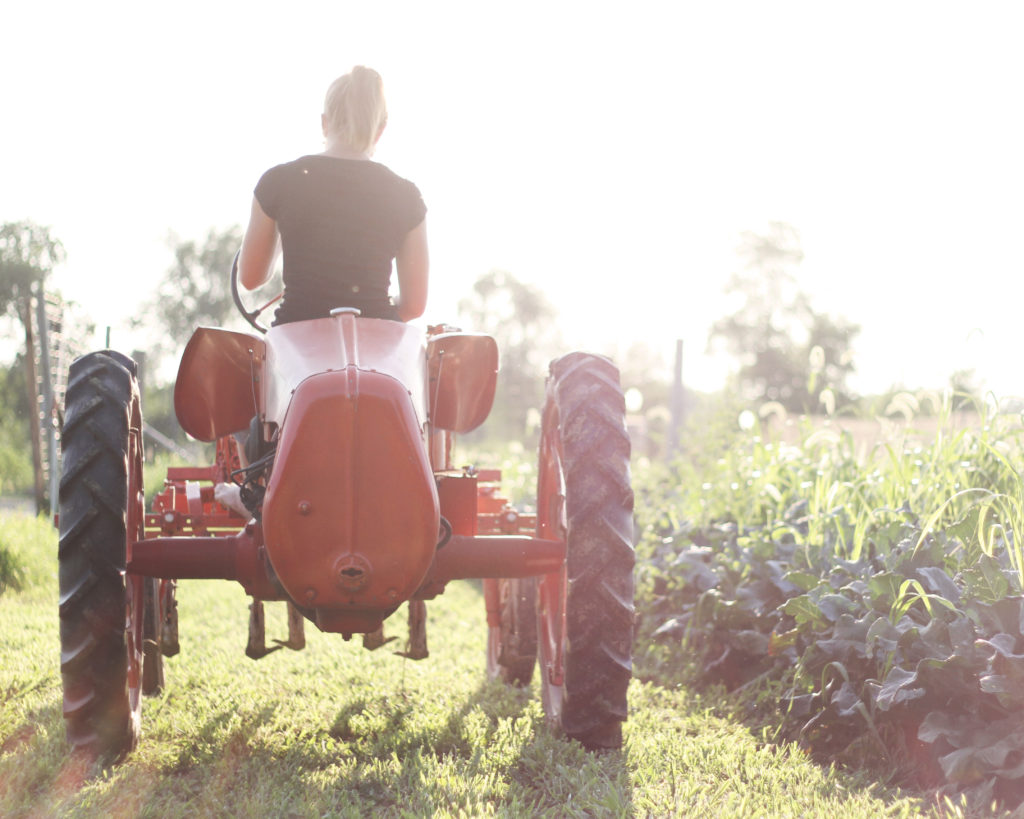 Agriculture is omnipresent in the lives of many Iowans.  Even if you didn't grow up on a farm yourself, chances are your parents and/or grandparents did. 
Traditionally, the image that comes to mind when most of us picture a farmer is that of a man—a male farmer out in the fields, in the tractor or climbing a grain bin. 
But Waukee resident and Iowa native Marji Guyler-Alaniz, through her multimedia business, FarmHer, is working tirelessly to change that.
Originally from Webster City, Alaniz moved to central Iowa and spent most of her childhood near Grimes. Although her grandparents farmed, she didn't originally set out to work in the agriculture industry. Fresh out of Grand View University with a degree in graphic design and journalism and a minor in photography, she landed in the marketing department at Johnston-based Rain and Hail, one of the largest crop insurance companies in the nation. Alaniz spent the next 11 years moving up the corporate ladder. By early 2013, however, she realized it was time for a change.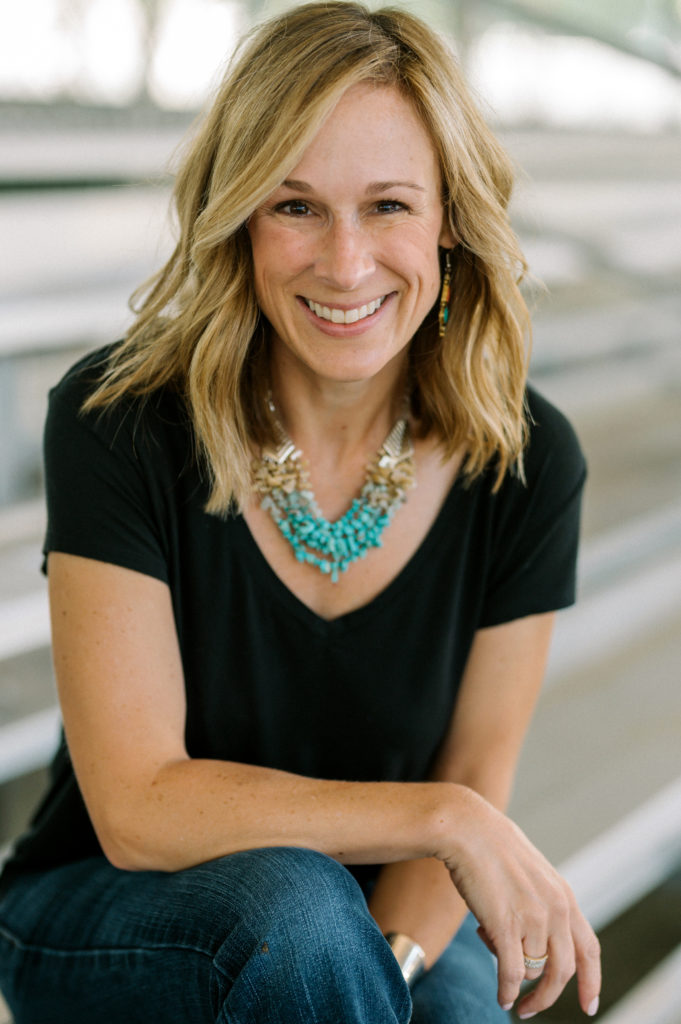 According to Alaniz, there wasn't one specific factor that prompted her to "figure out what career 2.0 was," as she put it. Having given birth to her second child and noticing that her life wasn't slowing down, she realized she was no longer fulfilled by her corporate role.
"Insurance is important, but I needed a change, and a big one at that!" she explained. "I knew if I didn't take the leap then, I might blink and realize that I had spent my life working on something that didn't light a fire in me."
With the support of her husband, and motivated by the desire to be a role model for her kids, Alaniz left her job in February 2013, with no concrete plans for what was next. "To say it was a major change is an understatement," she said. "I had no concept of FarmHer [at the time]. I knew I wanted to incorporate photography into whatever I did, but I wasn't sure what that was."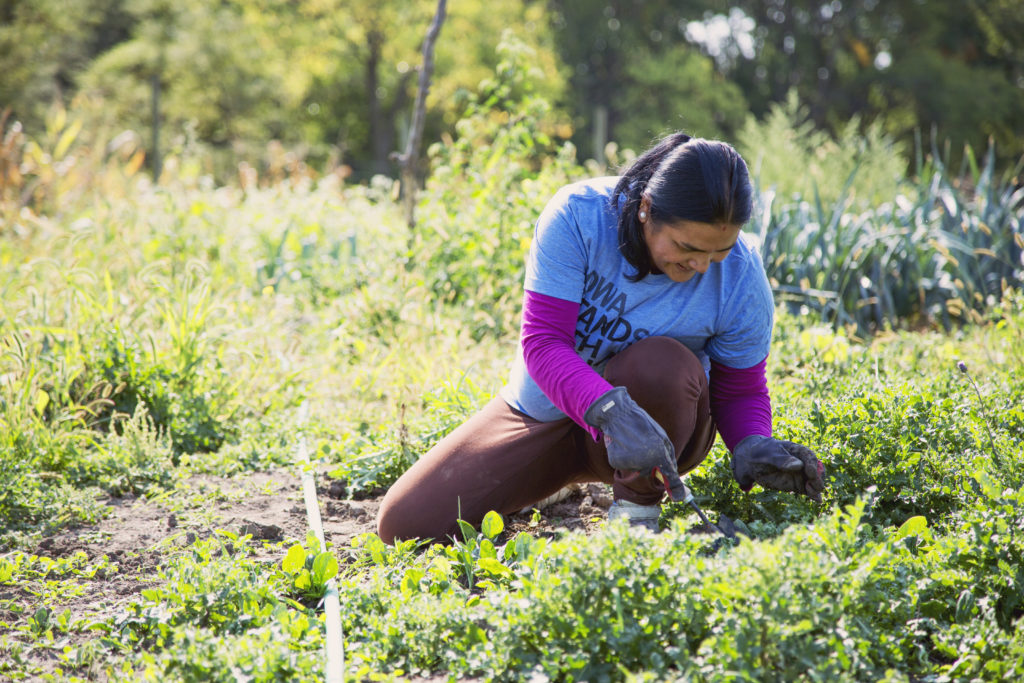 As it turns out, a major sporting event provided the impetus that pushed her in that direction. "The Super Bowl was on just two days after I left my job, and a commercial during the game sparked the fire that led me to start FarmHer as a photography project just a few months later!" said Alaniz.
Looking to bring women to the forefront of agriculture, Alaniz spent the summer of 2013 photographing a few such women in Iowa. She published those pictures on a "very basic," photography-focused blog, plus social media pages, in July of 2013.
"I can't say I expected, nor was I prepared for what came next," said Alaniz. FarmHer quickly garnered attention and gained traction. "There wasn't really anything else like it out there," she explained.
Women in agriculture not only began to engage with and participate in FarmHer's content, but they started to share their own stories, as well. Some of the women requested t-shirts, so Alaniz began to sell a few. The ball kept rolling, and by the fall of 2013, Alaniz had incorporated FarmHer into a business. "Then," she said, "the real work began!"
Alaniz began 2014 with the goal to push FarmHer beyond the online world. Working with the Small Business Development Center in Des Moines to create a business plan, she undertook small speaking engagements, photography displays, gallery shows and conferences—and lots of them. "Everywhere I went, I tried to make sure I introduced myself to as many people as I could, and introduced them to FarmHer," she said.
It paid off. Soon, Alaniz had filled her calendar for 2015, as well. 2015 also marked the first of what would become many Grow by FarmHer ticketed events, which sold about 200 tickets to young women from around the state. The events, which provided young women with the chance to network with peers, connect with industry professionals and hear from speakers, proved enormously popular, and by 2016, over 1,000 young women from four states had participated.
2016 brought even more radical changes for FarmHer. Alaniz had been contacted the year before by the founder of RFD-TV, a national cable TV network focused on rural America. With their support, Alaniz and her team took FarmHer to a weekly, 30-minute television show, airing in over 50 million households around the country.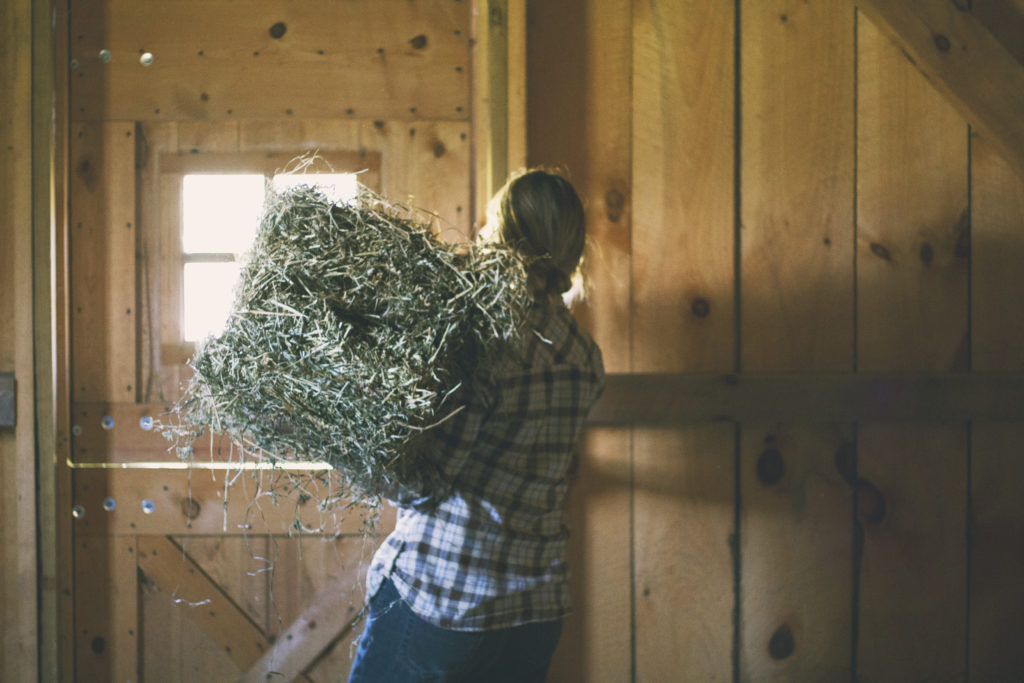 "That was a turning point for FarmHer," she said. Episodes spotlighted, among others, a woman running an urban goat dairy in Tampa, Florida, as well as an 80-year-old Texas resident singlehandedly running the family ranch. The show was a hit from day one on RFD-TV, and with that momentum, FarmHer was able to attract large, national advertisers to the show. Today, FarmHer is in the middle of its fourth season on RFD-TV and is beginning to film the fifth.
The expansion of the FarmHer brand didn't stop with TV. "I ran with wide-open arms at any ways in which I could grow the brand and bring diversity to our business," said Alaniz. She and her team expanded the brand's events, tried out an online community, expanded its merchandise offerings, and added a podcast in 2017. In early 2018, the podcast expanded as well, airing on Sirius XM Channel 147 as the hour-long "Shining Bright by FarmHer" radio show.
All this expansion eventually prompted some difficult decisions. Alaniz had the opportunity to go through the Goldman Sachs 10,000 Small Businesses Program last year, which is designed to give entrepreneurs greater access to education, capital and business support services. "It was the perfect time to look at the lines of business we had built with a really discerning eye," she said.
With 26 TV episodes per year, 52 radio shows, nine ticketed Grow by FarmHer events, and countless speaking engagements and other events, Alaniz had been spending more time on the road than she wanted. "I took the chance that Goldman Sachs offered to refine our business and refocus on our main goal—telling the stories of the women who are a part of food and farming," she explained. With that in mind, she arrived at the difficult decision to pull back from FarmHer's events in 2020 and focus exclusively on the brand's media.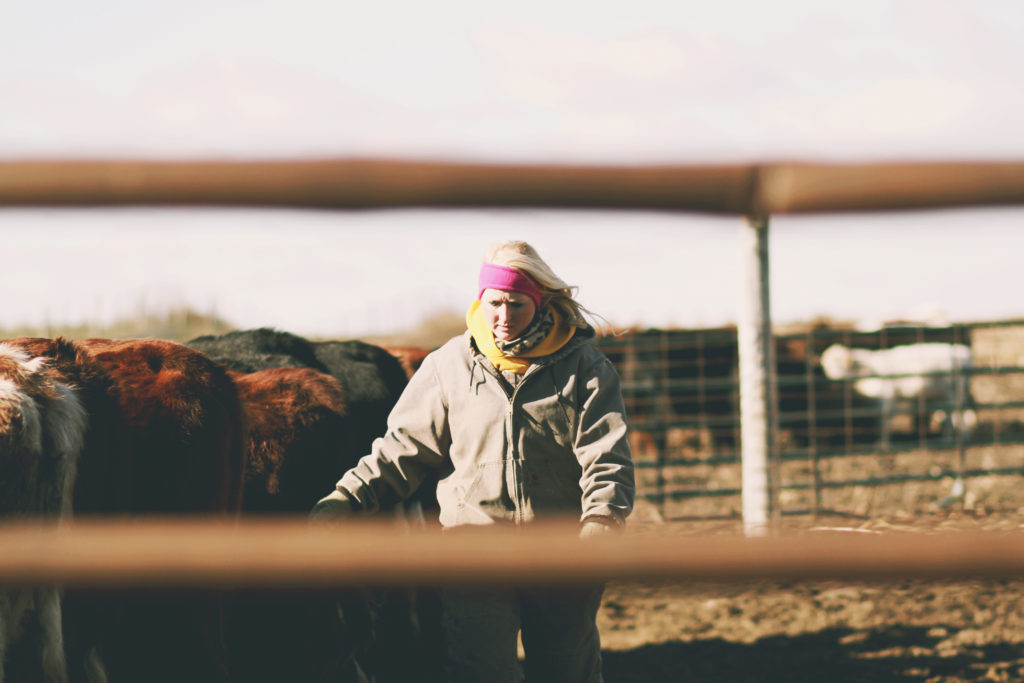 So, what's next for FarmHer? Quite a bit. Fans will see the same media—photography, TV and radio—with an even richer focus on storytelling. The team will also work to expand the brand's digital reach.
"I know our stories have the ability to resonate with an even wider audience than we have already reached, and my team and I are really focused on making that happen through this year and into the future," said Alaniz.

Also on the agenda this year is the introduction of RanchHer, another television show that will air on The Cowboy Channel, a network of RFD-TV. Alaniz is excited to see RanchHer grow, saying that it's been "sitting on the back burner" to this point. "It will be a footprint for how we can do the same thing we have done with FarmHer for more women, in different industries and areas," she said.
One thing will always remain the same about the FarmHer brand, however, and that is the emphasis on the people featured in its stories. "FarmHer tells the stories of rural communities, food, family and farming—all through the lens of a woman," said Alaniz. "We tell stories of people. People who grow food, nurture the soil, raise animals with care and concern, love their families and communities, and work tirelessly to feed the world."
Above all, Alaniz said, she wants people to know that the women on the other side of her camera are just like the rest of us. "Sure, their lives might look a little different," she said. "Their jobs definitely aren't nine-to-five. It's not just a job, but a way of life. Even if you don't think these stories apply to you, I can promise you, they most definitely do!"
That passion for sharing the stories of women in agriculture—putting women front and center—is what continues to drive Alaniz and FarmHer as a whole. "There's a little bit of FarmHer in all of us," said Alaniz, "and through these women's stories, we can all connect with that!"