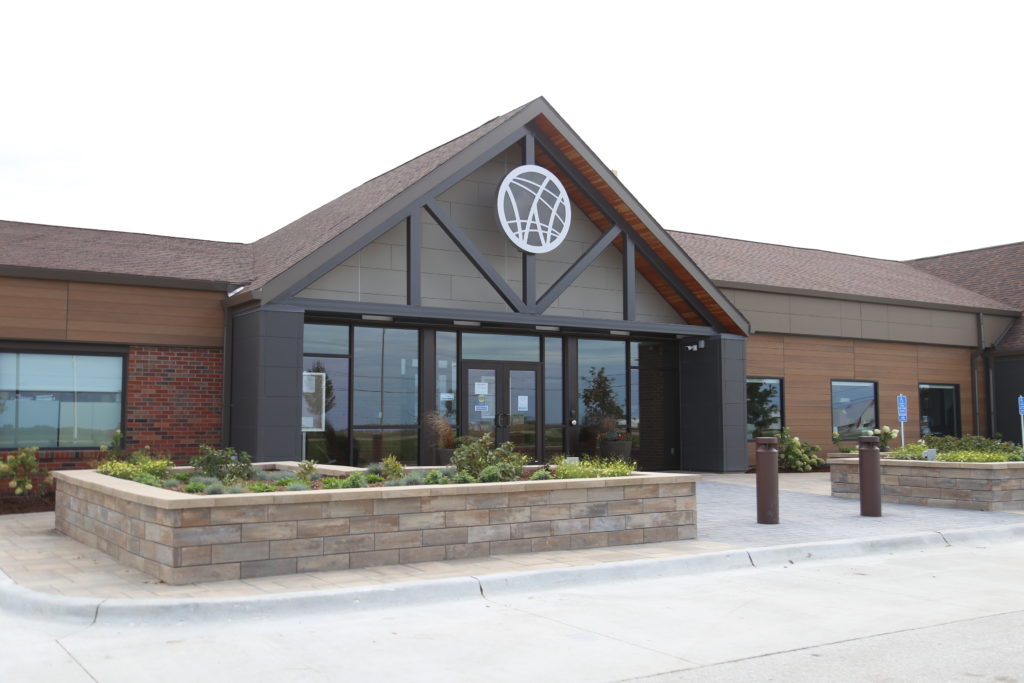 By: Elyssa Appleton
Life as we knew it changed on Sunday, March 15—one day before spring break. Iowa Gov. Kim Reynolds recommended closing all schools for four weeks, at least initially, and began an incremental shutdown of many businesses, while altering how some operated.
The pandemic may have put a major damper on activities, but it didn't diminish Waukee's sense of community.
Residents and organizations came through with donations that helped provide necessities from food to personal protective equipment. Together, schools, city government and businesses transitioned to offer the best services possible under the circumstances.
Schools Show Their Support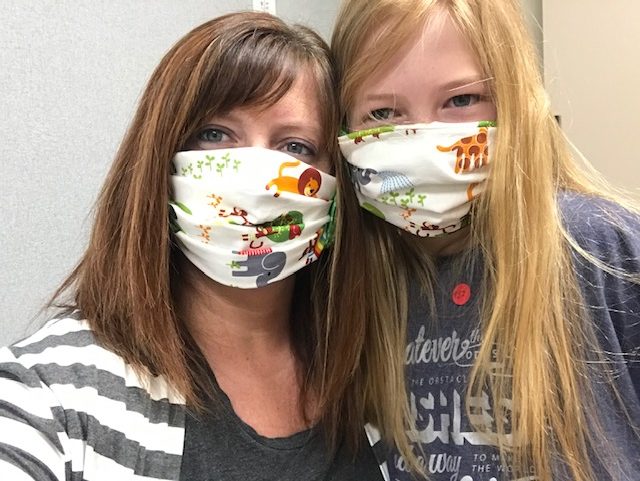 "When Waukee staff and students left for spring break, we were filled with excitement and ready for a break," said Amy Varcoe, the school district's director of communications. "There were discussions behind the scenes about what would happen if COVID-19 made its way to us, but we were hoping that wasn't going to happen."
The prospect of relaxation, she said, was soon replaced by "daily, sometimes hourly, updates our district was providing to staff and families" in an uncertain time. Teachers, counselors, building leaders and others "worked hard to pivot from in-person instruction to an at-home instructional model."
By March 23, when students were scheduled to return, the district had taken a technology survey to gauge the need for internet hotspots and devices in homes. Its Internet Technology department worked with Apple on an iPad order, while schools did an inventory of available devices on hand.
Varcoe said the district "deployed approximately 900 computer devices, along with approximately 100 data hotspots to families, and helped students and families navigate a new way of learning."
It was an unprecedented undertaking. "Our staff implemented an online learning strategy in a matter of days, when it takes districts years to develop and implement online learning," said Varcoe.
Teachers made Zoom calls and created Google Hangouts to connect with families and provide students with feedback on academic tasks. Online "read-alouds" were used to connect with elementary school students.
"Our staff didn't get into education to send curriculum to students from a computer," said Varcoe. "They've spent countless hours and years developing curriculum to be taught in person, making connections, and building relationships. They want to be in the classroom surrounded by students, not emailing lessons each week. However, they went right to work creating curriculum for our students to continue learning. Our staff is, simply put, amazing," she said.
Outside of the classroom, the nutrition department had served 25,000 meals by mid-April, she added, with the community donating both food and money.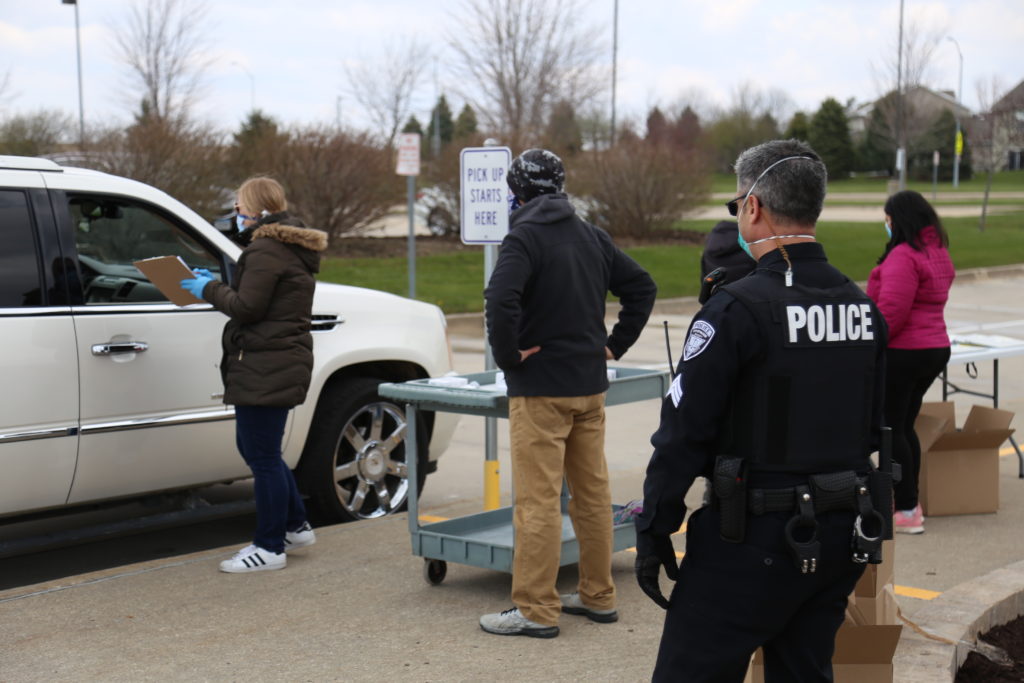 Meanwhile, three teachers were helping provide health-care workers with personal protective equipment. Andrew Hauptmann, a Timberline industrial technology teacher, coordinated with South Middle School teacher Cole Kleinwolterink and Prairieview teacher Jonathan Galli to make face shields after the district let them take home eight 3D printers.
"Waukee printed a key component of face shields—the bottom plastic part that keeps the shield curved," said Varcoe. "Another Iowa company mass-produced the top part, and a company out east offered recycled X-ray film cut to the specs of the shield design."
By mid-April, the network helped produce 2,295 components. When completed, teachers took them to a Des Moines area drop-off site for assembly and distribution.
The Waukee Community Schools Foundation contributed grant money to purchase the filaments needed for printing.
Varcoe said the district has so much compassion for students who didn't get to say goodbye or experience their "lasts" of the school year.
"We wanted to say goodbye, too," she said. "To our seniors, we can't express how much our hearts ache for you. You didn't get your 'lasts,' and for that, we are so sorry. Graduation, prom, spring sports, concerts, events, the list goes on."
Other community businesses and organizations are doing what they can to thrive and show up for the community, too.
Fire Trucks Get Festive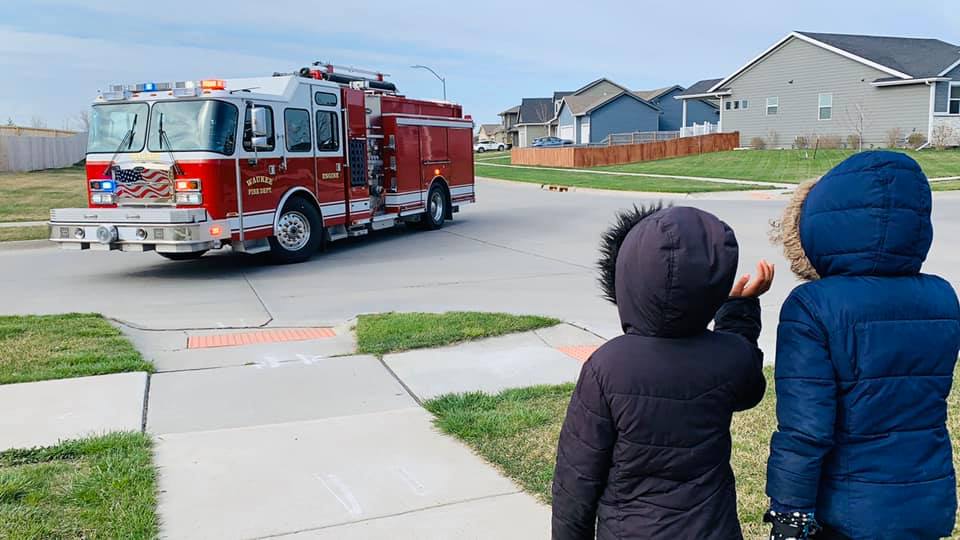 The Waukee Fire Department helped by throwing 107 "birthday parades"—honking and waving—from March 23 through April 12 alone. Waukee Deputy Fire Chief Tomme Tysdal said crews also made special trips by daycare centers and the Legacy Pointe senior living residence.
"It is so great to get out in the community—from a distance—and see people enjoying life," he said. "These outreach efforts are not only beneficial for the families, but seeing kids with smiles on their faces helps keep our morale up during this very trying time."
The Library Leans In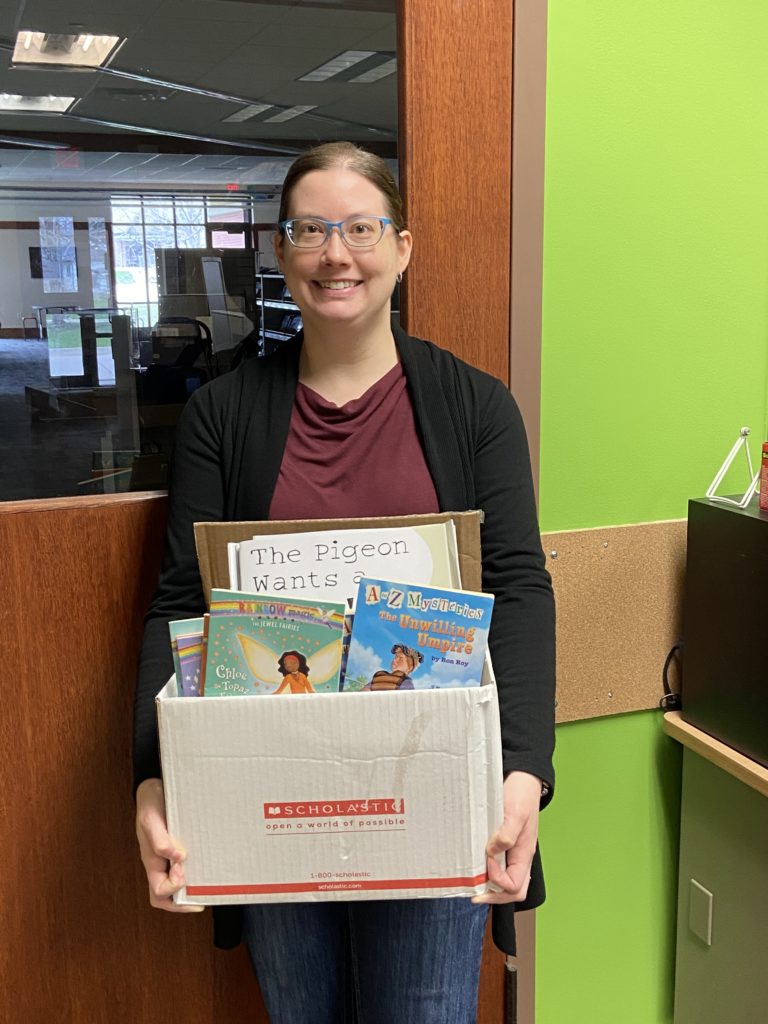 Waukee Library Director Kristine Larsoon closed the building, which served 600 people daily, while staff worked from home.
"Our library staff did what they do best, they were resourceful and creative," said Larsoon. "They came up with ideas on how to offer online story times and other online programming, created a webpage for helpful educational resources, extended due dates, suspended all fines, created a digital library card so everyone could have access without physically signing up for a card, and created a Spring Reading Challenge and other fun activities to help patrons get through this trying time."
That ranged from the Social Distancing Egg Hunt to purchasing more ebooks, which are available on the Libby app (with a library card number). In-person book clubs were virtually transformed, too.
On April 15, the library donated 800 books to be given out through the school district's free "Grab and Go Meals" program—similar to the program coordinated with free summertime school lunch locations.
"It's still important to get physical books into kids' hands," said youth librarian Keri Weston-Stoll. "Not every home has reliable internet access or enough devices for each family member to be online. Many children prefer print books, and it's important to give kids' eyes a break from screen time. It's one of the best ways to keep up learning without a formal lesson plan."
"I think we will reopen slowly and build back up to programming and outreach when it's safe," said Larsoon. "We do want to be able to provide books and DVDs, library space for meetings, tutoring, and networking, and provide public computers as many patrons will now be looking for jobs. We're planning a robust Summer Reading Program completely online with live performers and other fun activities all summer long."
In the interim, she noted that residents can access the library's online resources at waukeepubliclibrary.org and stay connected to the library via Facebook and Instagram.
A Community Comes Together While Staying Apart
The Waukee Parks and Recreation Department developed virtual games and activities for residents while shutting down outdoor activities.
"Closing our playgrounds was probably the hardest decision we had to make, because they were such a great escape for confined residents," said Summer Evans, Waukee's marketing and communications director. "That decision was made in partnership with our metro neighbors as a safeguard against the virus."
In order to keep other city functions "business as usual," Evans said they've been able to use technology and drop boxes to practice social distancing while also still serving utility bill customers, local builders, library patrons and others.
The community has been doing its part, too, according to Mayor Courtney Clarke. "Most have also seemed to follow guidelines such as social distancing and going out only for essential reasons," said Clarke. "We thank them wholeheartedly for the cooperation. There have also been great displays of good deeds and generosity."
The same can be said about many Waukee businesses and organizations who have adjusted their operations to better serve Waukee's residents during the pandemic, such as:
The Palm Theatres & IMAX, owned by Fridley Theatres, became a drive-up, providing curbside purchases of popcorn and restaurant menu items.
Peoples Trust & Savings Bank began offering drive-up and driveway business, while assisting businesses with disaster relief aid.
Rock Valley Physical Therapy implemented telehealth earlier than expected to accommodate patient needs.
Fresh Mediterranean Express added family meals to its "to-go" menu, and its donation program provided meals to area hospital workers.
Marco's Pizza offered meals "to go," and provided eggs filled with prizes over Easter weekend.
Meier Chiropractic lowered its prices to help those who have lost their jobs and insurance.
Home Instead Senior Care was active 24/7, bringing services to clients' homes so they could be safe and independent.
The Waukee Area of Commerce held Good Morning Waukee on Zoom, including a Q&A with a local speaker. The Virtual Waukee Chamber Networking Luncheon on Zoom encouraged guests to purchase a meal-to-go at a local restaurant. Business After Hours and Waukee YP's Casual Coffees used Zoom as well.
While the pandemic has created both challenging and extraordinary experiences for residents and businesses alike, Clarke said the Waukee community has managed to come through and do what it does best—show up and care for each other.