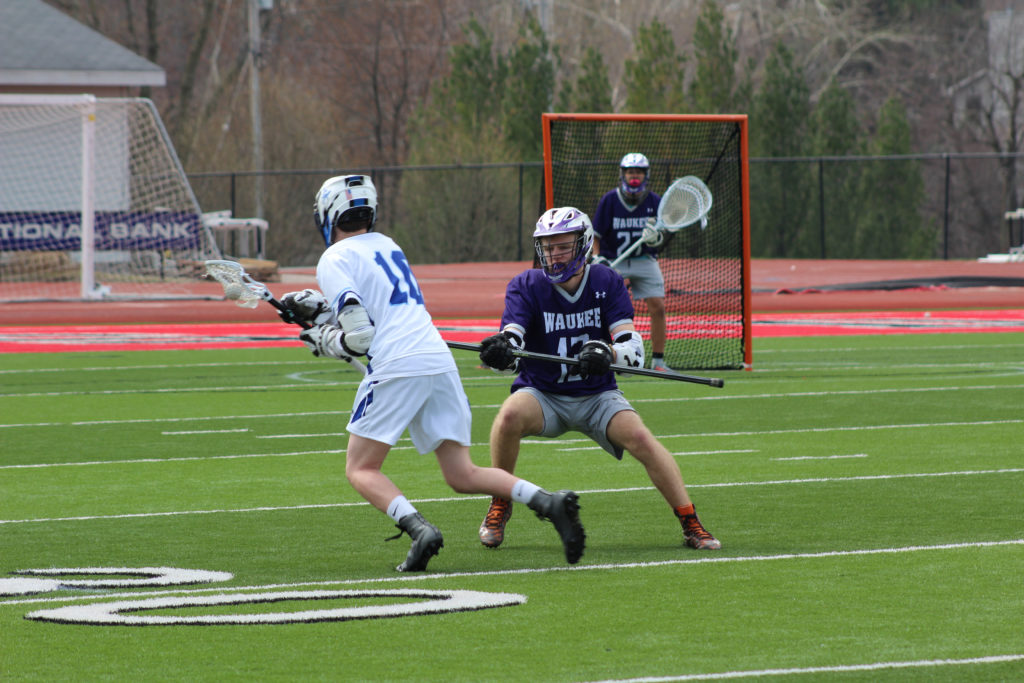 With spring comes the usual sporting events—track meets, golf, and soccer, baseball and softball games.  And as of last year, there's another option for Waukee athletes: lacrosse.
Lacrosse, which has its origins in various Native American communities, is the oldest team sport in North America. It existed primarily as a regional sport until roughly 50 years ago, centered in the Mid-Atlantic states. Throughout the last few decades, however, the sport has grown markedly in popularity and has spread throughout the United States. According to a US Lacrosse survey from 2016, there are now more than 825,000 participants nationwide—an increasing number of which are right here in Waukee.
Getting the Waukee Lacrosse program up and running involved a tremendous amount of time and effort, according to Michelle Hilsabeck, one of the program's executive board members. Until last year, interested players would join the very successful West Des Moines Tigers team. As the sport has grown in the metro, however, the West Des Moines club expanded to the point where it made sense to create another program.
"Waukee was a significant 'feeder' city to that program, so it became the logical place to start the next club," said Hilsabeck.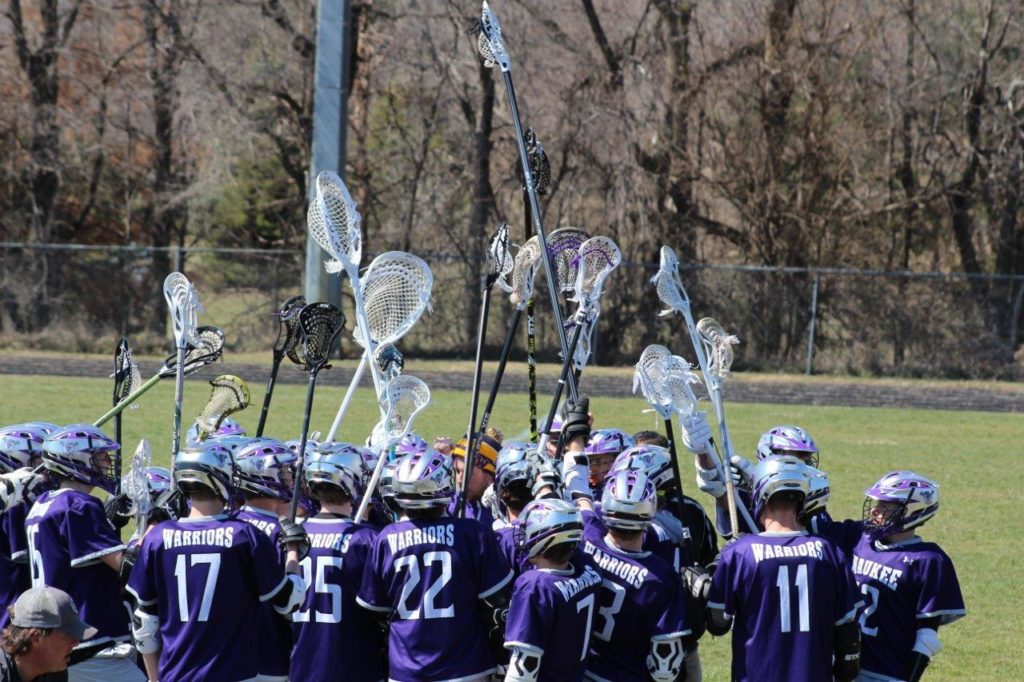 Adhering to the parameters from the Nebraska Lacrosse Association (the club's governing organization), organizers began the process of creating a non-profit and finding a board for the club. Once that had been accomplished, the group was charged with creating budgets, securing funding for uniforms and equipment, finding practice space, creating a game schedule, finding coaches and recruiting players—a process that didn't happen overnight.
"Some folks from the West Des Moines club and a group of Waukee parents worked for months to get everything ready for the season," said Hilsabeck. "2018-2019 was a time of rapid learning."
But learn they did, and Waukee Lacrosse is now entering its second year. The program is already seeing a jump in numbers, drawing players from not only Waukee, but Johnston, Urbandale, Grimes and other locations. According to Hilsabeck, there were over 80 players in the program last year.
"We're already nearing those numbers [at this point], with registration having only been open for a month," said Hilsabeck. Throughout the state, the program had over 500 kids playing last year—a mark they are on pace to surpass.
Since lacrosse isn't yet a school-sanctioned sport in Iowa, the program is 100 percent club-based. "We're anxious for the growth necessary to get this sport into the schools," said Hilsabeck.
High school players begin indoor practices in January and move outdoors as soon as weather allows, according to Hilsabeck. The lacrosse season is a quick one—games begin at the end of March and continue through April. Locally, Waukee will play West Des Moines, Ankeny and Ames. They will also take on nine teams from Nebraska over the course of the season.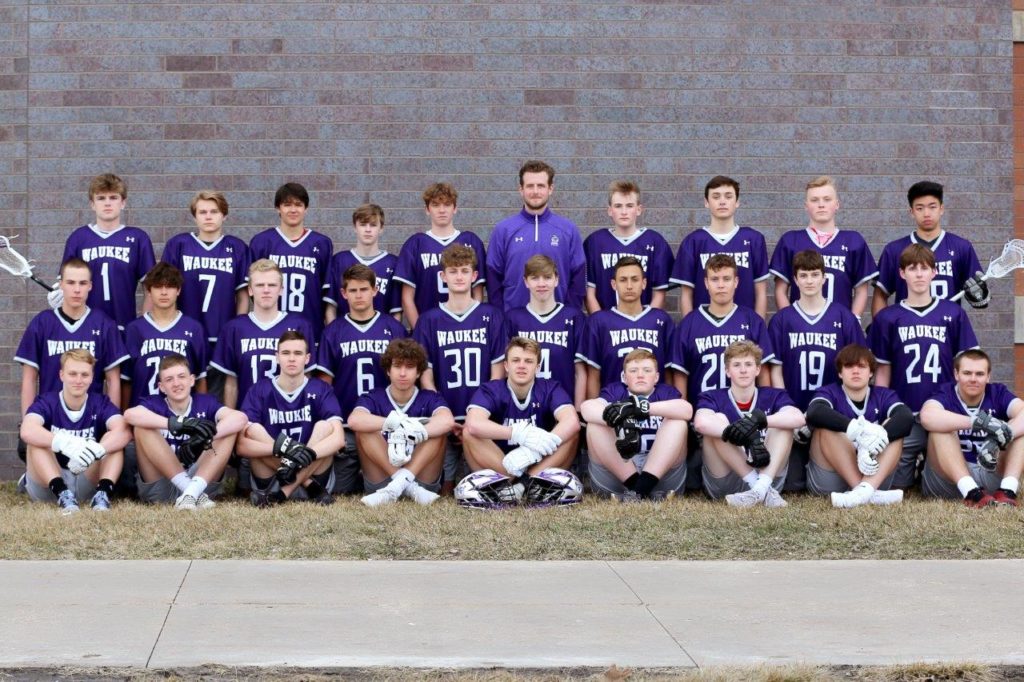 Also on the agenda for the future is the addition of a girls' program in Waukee. Currently, the program supports four levels of boys' teams: high school-age, 14 and under, 12 and under, and 10 and under. "We're really interested in getting a girls' program going again at Waukee," said Hilsabeck.
Lots of additional infrastructure will be required to achieve that goal, including finding additional coaches and referees, securing more field space and recruiting enough players to field a team. Currently, interested Warrior women play with the very competitive West Des Moines Tigers team, explained Hilsabeck.
For a sport that perhaps doesn't have quite the local history of track and field or baseball, lacrosse is certainly emerging as a popular new option for young metro athletes. Hilsabeck thinks the fast-paced, physical nature of the sport appeals to players and spectators alike.
"Lacrosse gives [players] an outlet where many of the skills they have—running, catching, throwing—can be combined with some different equipment to create a new experience," she explained. "I think there are many kids interested in trying something different."
With burgeoning registration numbers and growing buzz, it's likely only a matter of time until lacrosse becomes part of the roster of spring sports at area schools. In the meantime, Waukee Lacrosse's club season kicks off Sunday, March 29, against Elkhorn South, with an additional JV game later the same day against Northstar, both at Waukee High School Stadium.