Four military veterans have come together to open Global Brew Tap House, which offers a huge selection of unique craft beers from around the world while making a positive impact on the local community.
"We were fans of Global Brew, and we knew we wanted to do something entrepreneurial," said James Chambers, the managing partner. "Global Brew is different from other concepts because it has a community component," he explained. "We get involved in the community through beer festivals, golf tournaments and charity events. Giving back to the community is an escape from the stresses of running a business. We enjoy working with the organizations and it gives us exposure to a new group of people every month."
Global Brew selects a local charity each month and supports it through a three-pronged approach. First, two dollars of every local beer flight sold during that month goes to the charitable organization. "The participating Iowa breweries also partner with us," said Chambers, meaning that Global Brew donates one dollar and the breweries donate the other dollar of every beer flight. They also hold a monthly event that features live music, free food and a silent auction. Ten percent of the evening's proceeds go the charity, as well as the all of the proceeds from the silent auction. In November, Global Brew raised $1,000 for the Young Women's Resource Center.
The explosion in the brewery trend is about ten years old, and while Des Moines may have been behind the curve at one time, it's not anymore, explained Chambers. "At this point, when you look at breweries per capita, we're becoming one of the biggest beer towns in the country," he said.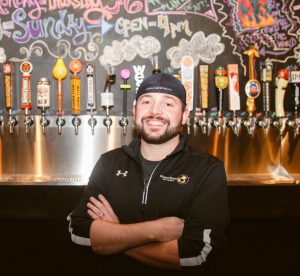 Chambers said he thinks the trend has longevity because it's not just a passing interest of a younger demographic—craft beer and the movement around it resonates with folks of different age groups. "Every year, craft beer has taken up a larger portion of the total beer market," he said. "A decade ago, craft breweries weren't even mentioned in the same breath as the massive light-beer producers. Today, craft beer accounts for about 13 percent of beer production in the United States and more than 20 percent of total beer sales."
Chambers went on to explain, "It's a change in a market in which everyone has been drinking light beer for decades, and now we have so many more flavors and styles to choose from." Beer drinkers are also getting the opportunity to try different types of beer that are hundreds of years old but have never had a place in the market. "Take pumpkin beer for example," said Chambers. "We tend to think of it as a modern evolution in beer, but that's not true—American settlers used pumpkin in place of barley to make beer for sustenance in the 1600's."
The reemergence of older styles of beer and the stories behind them make it easy for people to get into the history of beer, according to Chambers. "Many of us have enjoyed a glass of Angelicus from Ankeny's Firetrucker, but when you learn about the beer's long history, how it ties into World War I, and Firetrucker's role in the return of the recipe to North America, it really adds to the experience."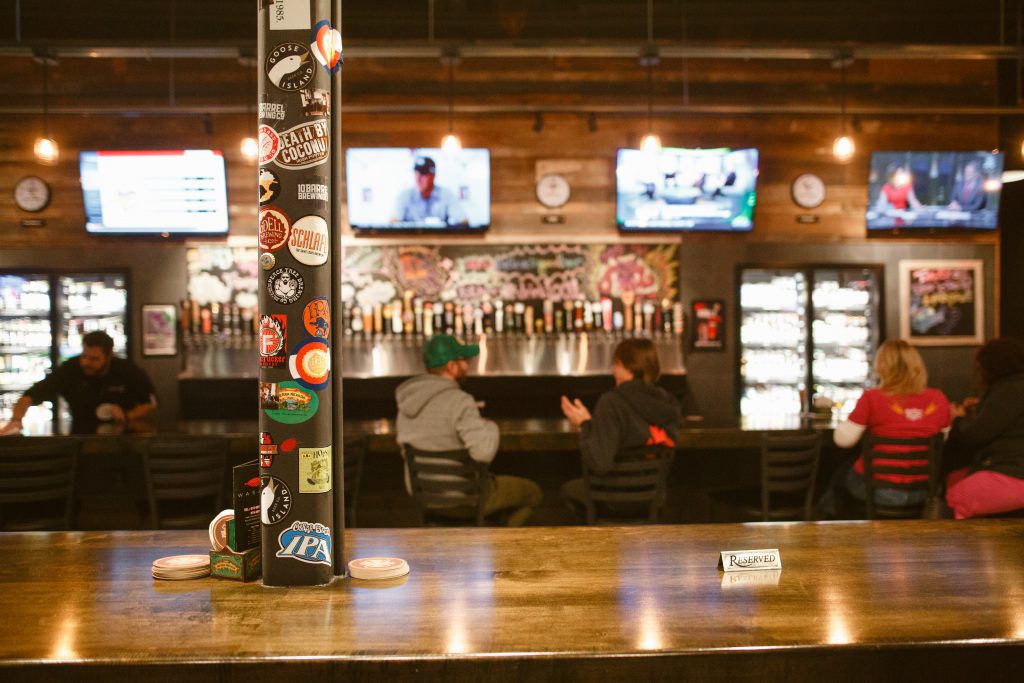 Global Brew regularly carries about 250 unique craft beer selections, along with a smaller selection of wines, but its ever-changing menu means there will always be something new to try. In the first three months of operation, nearly 400 craft beers have made their way through the tap house.
"When you look at the rapid growth in the industry and modern twists on old beer styles, it's really important to give customers the opportunity to try the best craft beers we can offer, and the rotating menu allows us to do that," said Chambers.
Global Brew customers can also sign up for the United Nations Membership Club, a rewards program in which they earn prizes like t-shirts, athletic jackets and even a $500 Global Brew gift certificate after they try 500 beers.
Global Brew has also partnered with local restaurants to bring its customers whatever local food options their hearts desire. If they're craving pizza from nearby Gusto, Casey's or 7 Stone, sushi from Wasabi, or sandwiches from Jimmy John's, they can have it delivered right to their table. A book of area menus is available for perusal. Customers can even bring food from home or set up a potluck with friends. And for parents on the go, children are welcome at the Tap House with the exception of Friday and Saturday nights after 6:00 p.m.
Open since August, Global Brew is located at 9500 University Ave., Suite 118, next to Wasabi restaurant. Hours are 3 p.m. to midnight Monday through Thursday; 12 p.m. to 2 a.m. Friday; 11 a.m. to 2 a.m. Saturday; and 11 a.m. to midnight Sunday.