Students Find New Ways to Help Others During the Pandemic
In the midst of a global pandemic, the start of the school year has seen its fair amount of challenges, but still, students and faculty continue to overcome it by pivoting with each new obstacle. At Waukee Community School District, we understand that success is not always about numbers and rankings. Somedays, it's just about getting through the day safe and sound.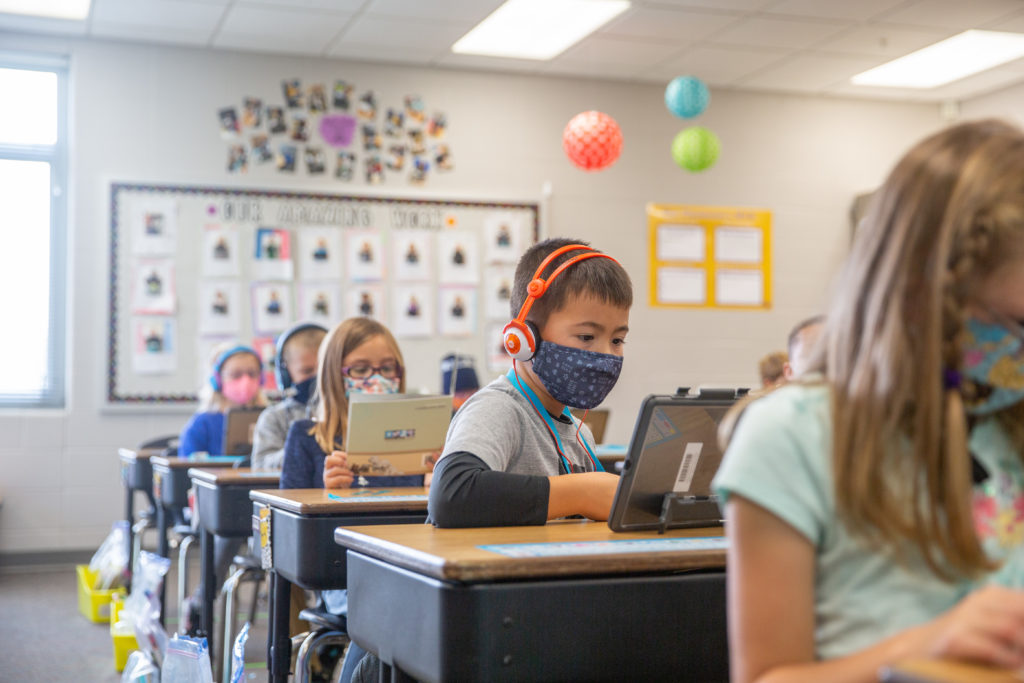 Students like sixth-grader Clive Voynov and seventh-grader Kiera Shadd recognized the difficulty of our current climate, and both have demonstrated that sometimes success is just about making a little extra effort in practicing kindness.
Clive Voynov loves to help others. That's why he decided to start "Waukee Tech," a Youtube channel designed to help other online learners with some of their FAQ's. Clive has created more than 50 videos tackling different issues. ]
For Kiera Shadd, cooking became a way to interact with her fellow online learners. Shadd is now holding a cooking show online during the lunch hour a couple times each week. Kiera says she loves the chance to interact with her peers. Sometimes the meals and snacks don't come out as planned, but that really isn't an issue for Kiera. She's just happy to have this special time to make others feel connected and less alone.
Woodland Hills Counselor Shares Mental Health Tips
As students, teachers and families navigate a new normal in 2020, the importance of mental health has become more and more apparent. Jes Young, Woodland Hills Elementary school counselor, has started sharing tips and tricks on how to remain energized as the community continues to push through the pandemic and adjust to the new normal.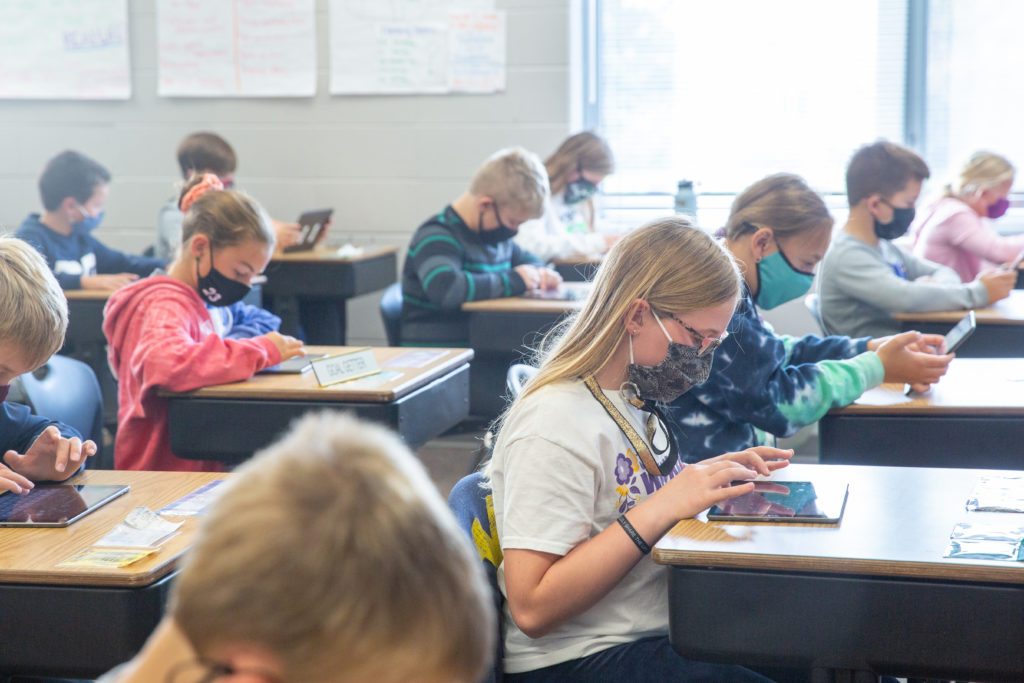 "There's a quote I like: 'Life is ten percent what happens to you and 90 percent how you respond to it.' I still believe and agree with it to a certain extent, but I have shifted my thinking on it," she explained. "I feel like we had a lot of life change in the last several months, and I don't want to minimize that 10 percent. I think that life is 100 percent what happens to you and 100 percent how you respond to it. That's how I've shifted my thinking."
Her "Mental Health Tips Monday" is posted weekly on Waukee Community School District's social media, and it includes plenty of points on how we can respond to life during these difficult times.
Radiant Elementary Receives Energy Efficient Design Award
The Waukee Community School District is proud to announce that Radiant Elementary School has received a 2020 Excellence in Energy Efficient Design Award for achieving 49 percent kBTU energy savings when compared to the Commercial New Construction (CNC) program baseline.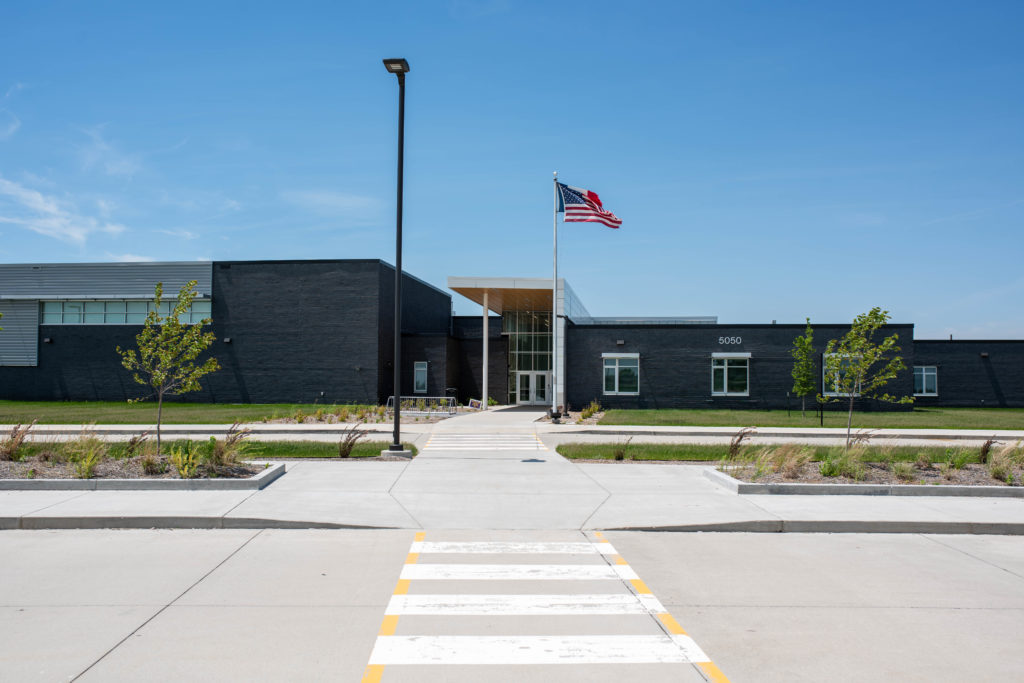 The Excellence in Energy Efficient Design Award recognizes outstanding efforts in reducing energy use. Award candidates are selected from projects whose designers participated in the Commercial New Construction program offered by Alliant Energy and MidAmerican Energy Company. Projects received a CNC program final verification report between July 1, 2019 and June 30, 2020. The top projects with the highest kBTU savings percentage in Alliant Energy and MidAmerican Energy's service territory are selected for an award.
Some of the key energy efficiency features at Radiant Elementary include:
High-efficiency boiler and water-cooled chiller
Demand Control Ventilation
Improved wall and roof insulation, low U-value glazing
LED lighting with daylighting and vacancy sensors
The district was presented with their award during a virtual ceremony on October 1.
Boys Golf Team Wins State
The Waukee Boys Golf Team did it again! The Warriors captured their third straight state team title with a dominating performance at the Class 4A State Tournament played at the Des Moines Golf and Country Club.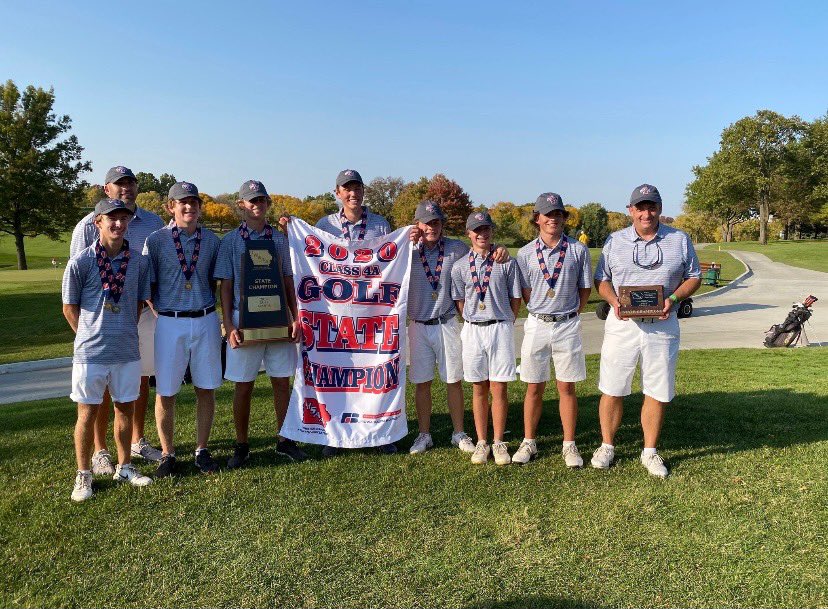 The Warriors captured the crown by 16 shots with a two-day score of 605.
Senior Jack Starr won the individual state title at +3 and his teammate Junior Brock Seiser finished second at +4.
As we prepare for the beginning of 2021, we continue to come together as a community to support one another and find the joys in both the big and small things. There is no better way to weather the storm than to stand side-by-side with our neighbors to continue to make Waukee Community School District the best for our students and families.