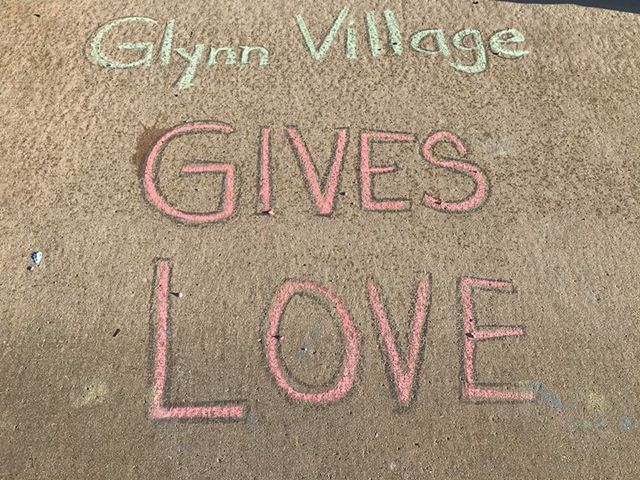 Unrest continues nationwide in response to the death of George Floyd and the larger discussion regarding racism and police brutality in our culture. However, there have also been numerous instances of communities coming together in the wake of the turmoil. One such event took place right here in Waukee on June 12.
Waukee resident Erin Dahl was one of the primary organizers of the Give Love event, which took place in the Glynn Village neighborhood of Waukee, just west of the Waukee Police Department on SE LA Grant Parkway. "Waukee Elementary School has a slogan: 'Give love.' They always teach kindness," said Dahl. "I borrowed that idea to give love to the families struggling in the neighborhood. I wanted them to feel our arms around them."
Dahl said it was particularly important to involve the neighborhood kids in the event. "Our children have been so blessed to have grown up with kids of every color as their friends. Most of our children have close friends and neighbors of color, so they have a hard time understanding why racism even exists. It was difficult to explain this to them and hard to talk about."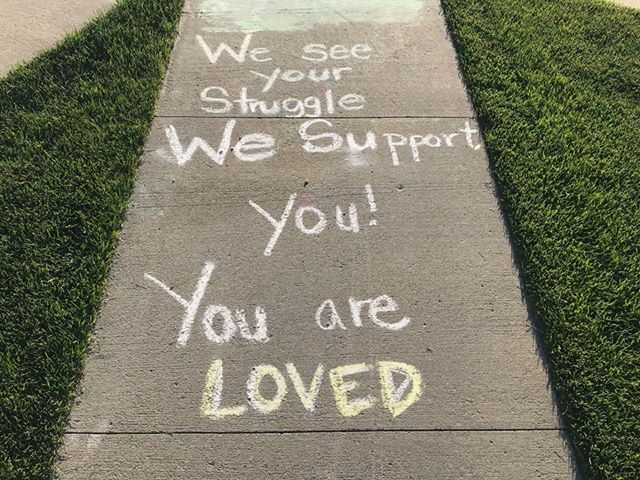 According to Dahl, it was just as important to include law enforcement officers in the event. "We know that our officers here in Waukee are part of our community," she explained. "Their children go to school with our children."
The event was intended to foster unity in the face of apparent division. "I thought this demonstration of unity could comfort families of color who are worried for themselves and their children, as well as officers in our neighborhood," said Dahl. "Both sides needed comfort, and both sides are loved, valued and appreciated here."
For the Give Love event, Glynn Village residents and Waukee community members were encouraged to decorate their driveways with messages of love and peace. Dahl commented that people began decorating early in the morning on June 12. "We started posting photos, and the excitement grew," she said. She added that the sidewalk and driveway decorating was a great way to get kids involved, as well. "The sidewalk decorating was a perfect way to bring children into a positive, productive demonstration of caring," she said.
At 7 p.m. on June 12, drone footage captured more than 50 people taking a knee (while social distancing) in memory of George Floyd. Dahl made a Facebook Live video as the community observed 8 minutes and 46 seconds of silence. Afterward, "I called for unity [and] expressed my heartfelt love and appreciation for all and that together, we can get through this," she said.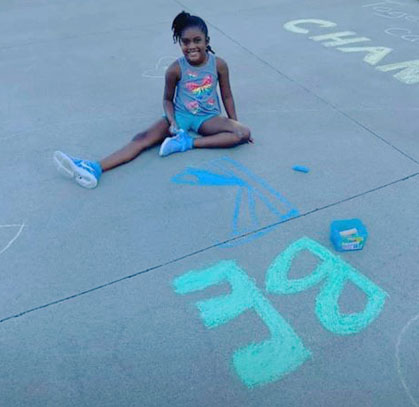 Dahl said the response has been positive. "There were so many families that reached out to say how much this meant to them. Many families of color were so kind with their words of encouragement and hope," she said. She went on to say she hopes that everyone—children and adults alike—goes forward knowing that there are ways to turn a divisive issue into one that brings people together instead.
"Another quote they use at Waukee Elementary is 'Seek first to understand,'" she said. "If we can listen long enough to understand the point of view of both, we can see the big picture. We can find a common ground," she explained.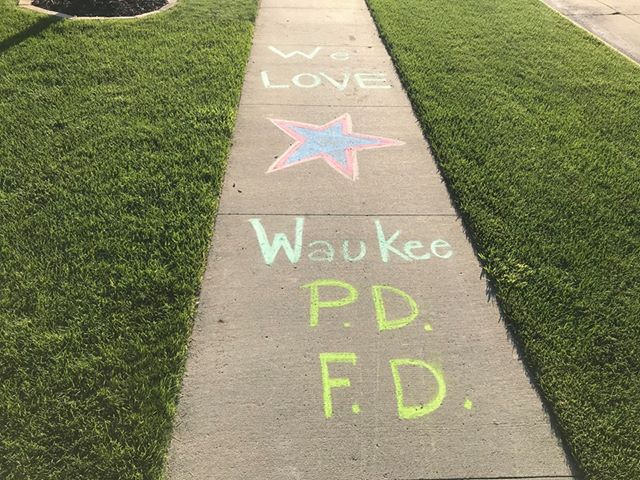 Dahl said she hopes the Give Love event demonstrates the value of community, particularly to the children involved. "I hope our children see that even in a pandemic, we can do something," she said. "We can help in positive ways, even when the world seems crazy and scary. I hope our neighbors see that we love them and support them, regardless of our differences. I hope they see that community comes from these moments when we pull together."