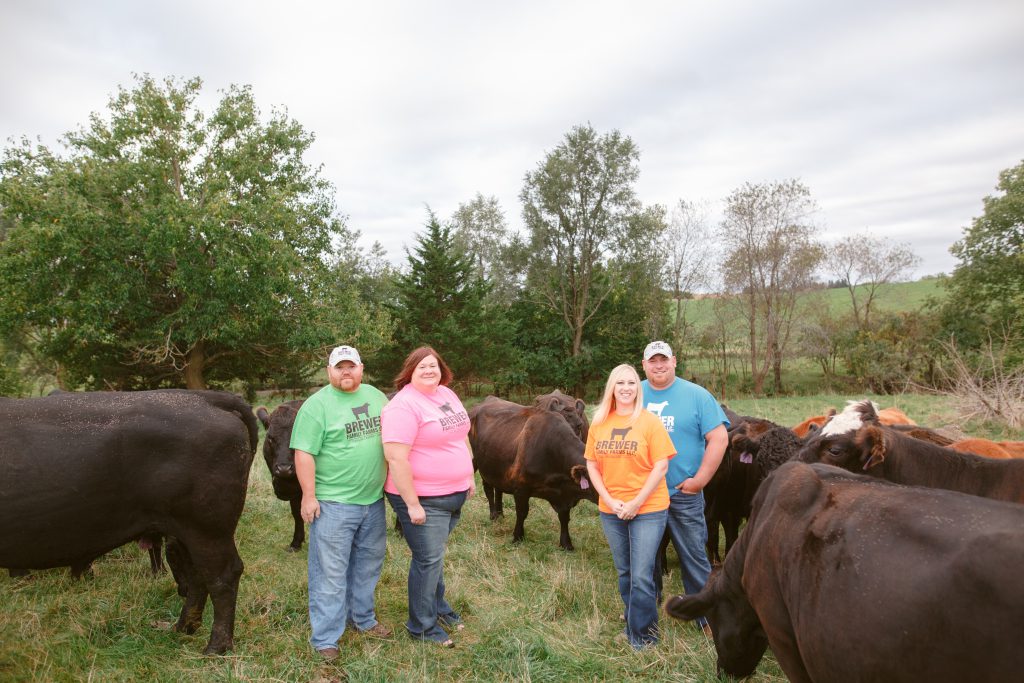 Tell our readers about the people of Brewer Family Farms.
Brewer Family Farms LLC is a family farm located outside of Dallas Center. Brewers have been raising cattle in Dallas County for six generations. Siblings Joe Brewer and Emily Wynn grew up with a love for animal agriculture and formed the idea of a beef business after they both returned to the family farm from college and started thinking about how they could add to the farm.
Emily had always dreamed of opening a meat locker, and Joe was the cattle farmer in the family, so for them, creating the business plan was easy. With the support of their parents, Dan and Linda Brewer, along with Joe's wife Brenda and Emily's husband Jeff, Brewer Family Farms, LLC provides locally-grown, family-raised beef products and caseless bratwurst to customers across Iowa.
Our cover story is about pet adoption and care, and we hear you take the care of your livestock pretty seriously. Can you tell us about that?
Cattle care is our number one priority. Our cattle are housed in a hoop barn during the winter months, which protects them from the harsh Iowa winters. In the spring and summer, they spend their days in lush, green pastures. In the fall, you can find them roaming our family-owned cornstalk fields. Our goal is to produce and provide the most wholesome and flavorful locally-grown beef products possible.  
Where can customers find you?
Our products can be found at the Baker's Pantry in Dallas Center, Picket Fence Creamery in Woodward and the Hy-Vee on Hickman Road in Waukee. You can also purchase directly from the farm by contacting any of us. Our website is brewerbeef.com.
If you had to pick just one favorite product that you're known for, what would it be?
That would be our caseless beef bratwurst. Unlike a traditional bratwurst, ours does not have a casing around the meat, which we think makes it more enjoyable. Our beef bratwurst is available in five flavors: cheddar cheese, bacon cheddar cheese, plain (salt and pepper), Hawaiian (Canadian bacon and fresh pineapple), and for those who like the spicy side of life, jalapeno and pepper jack cheese. We also sell cuts of steak along with whole, half- and quarter-sides of beef.
In this issue, we also talk about charity during the holiday season. What are some ways the Brewer family gives back to the community?
We're very active in 4-H in Dallas County. Joe and Brenda are leaders of the Sugar Grove Blue Ribbon Winners 4-H Club, while Emily is the chairman of the Dallas County 4-H Youth Committee and the coach for the Dallas County 4-H Livestock Judging Team. We're all very active in the Dallas Center Church of the Brethren. Dan was president of the Dallas County Cattlemen's and Linda is active with the Dallas County Pork Producers. We're also always thrilled to participate in the different activities of the Waukee Chamber.