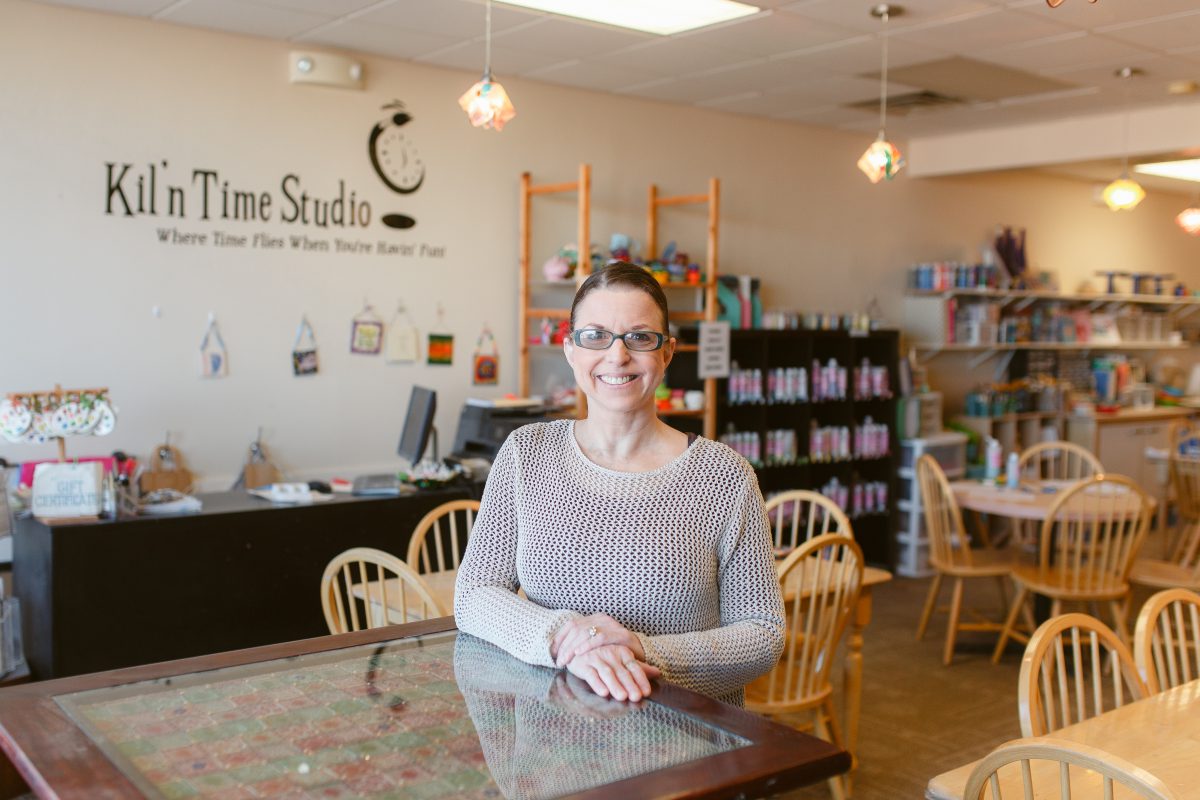 Tell us a little about your family.
I've lived in Ames for 23 years.  My husband, Marc, is the team physician for Iowa State University. I have two children, Jennifer, who is 21 and a senior at Syracuse University and Mitchell, who is 17 and a junior at Ames High School. My daughter was a competitive figure skater for 14 years and my son plays hockey for the Ames Little Cyclones. I've spent a great deal of my time in Iowa visiting ice rinks.
How did you come to start Kiln Time?
I moved from the suburbs of Boston to Iowa. To me, the Midwest was vastly different from the East Coast. Massachusetts offers many things for all ages, but Ames, where I started this business, was missing a place where families, friends and groups could socialize and embrace their creativity. When another studio, which was not so strategically located, closed, I saw my opportunity.  
What made you decide to set up shop in the Waukee area?
I began my business on Main Street in Ames, and was there for eight years. When the economic crash happened, I realized that I needed to move my business to a more populated area. If people were going to visit me a couple times a year to celebrate a special occasion such as a birthday or Christmas, I needed to be located in a more populated area. We have a very unique business. I felt that the Waukee area and the surrounding suburbs would benefit from our services.
In this issue, we highlight local artists who don't hone their craft full time, but express their creativity when they can. Do you have any advice for those wanting to get into ceramics?
We have promoted two classes online over the past few years for guests to try their hand. One is for glass fusion and the other is for pottery wheel throwing. If you ask anyone who has thrown on pottery wheels, they will tell you they have a new respect for potters and their highly-priced pieces. Ceramics, and more specifically, wheel throwing, are a practiced craft, just like learning to play an instrument. If you practice with the intent to get better, you will become proficient. Like everything, it just takes time.