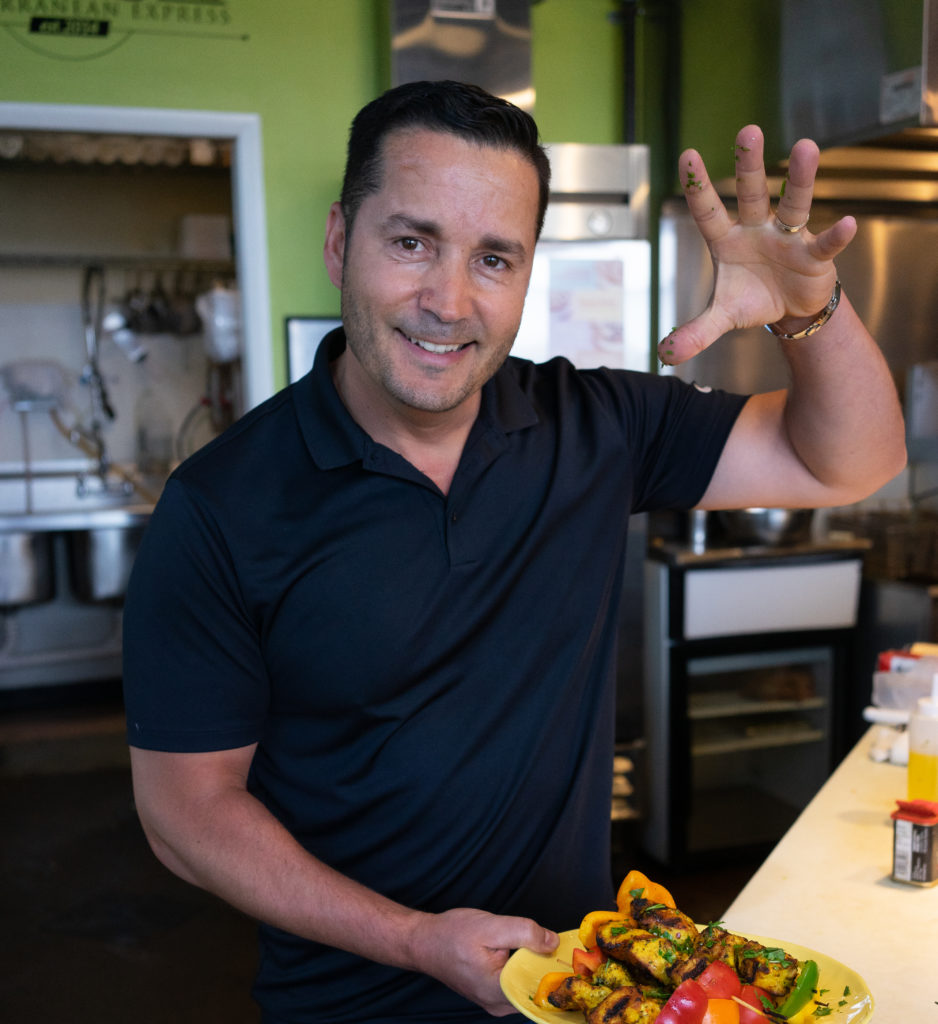 Where did you grow up?

I grew up in Morocco, in a very small town with limited opportunities and minimal access to modern conveniences. My parents worked hard to ensure my siblings and I could go to school and have better futures. During my first few years of college, I lived with my uncle who ran his own business. I worked there during my time off from school, and that's where I was inspired to embrace entrepreneurship.

In 1998, I came to the U.S. in search of better opportunities and landed in New York, where I managed a bagel shop for several years. In 2004, I met my wife, who happened to be from Iowa, and after a few years, we moved here so I could get a business degree from UNI. I worked for a few years as a home mortgage underwriter, which I enjoyed, but deep down I wanted to do something that brings people together. So, I went for something that did just that—fresh and tasty food. Hence, Fresh Mediterranean Express was born.
When did you first realize you had a passion for food?

I grew up watching my mom cook and I remember helping her peel vegetables or adding spices to a dish and the outcome was always amazing. I've become even more passionate about cooking and experimenting with fresh ingredients as I've gotten older. I enjoy the creative aspect of what you can do with fresh ingredients to create a flavorful dish.
How did you end up in Waukee?

When I was looking to open Fresh, my research showed that Waukee was on trend to grow exponentially, and there were very few healthy eating options here. So my wife and I decided Waukee would be a perfect fit for our concept and we opened Fresh Mediterranean Express in 2014.
You make an effort to give back through various programs and charities. Tell us about that.

We are passionate about giving back. We support organizations that improve the well-being of children, including those with a focus on literacy.
What is the most popular item on your menu?

It's hard to limit it to just one, but Gyros are a top seller, and ours are some of the best in town. Oh, and you can find our fresh hummus at Hy-Vee, too. That's definitely a customer favorite!