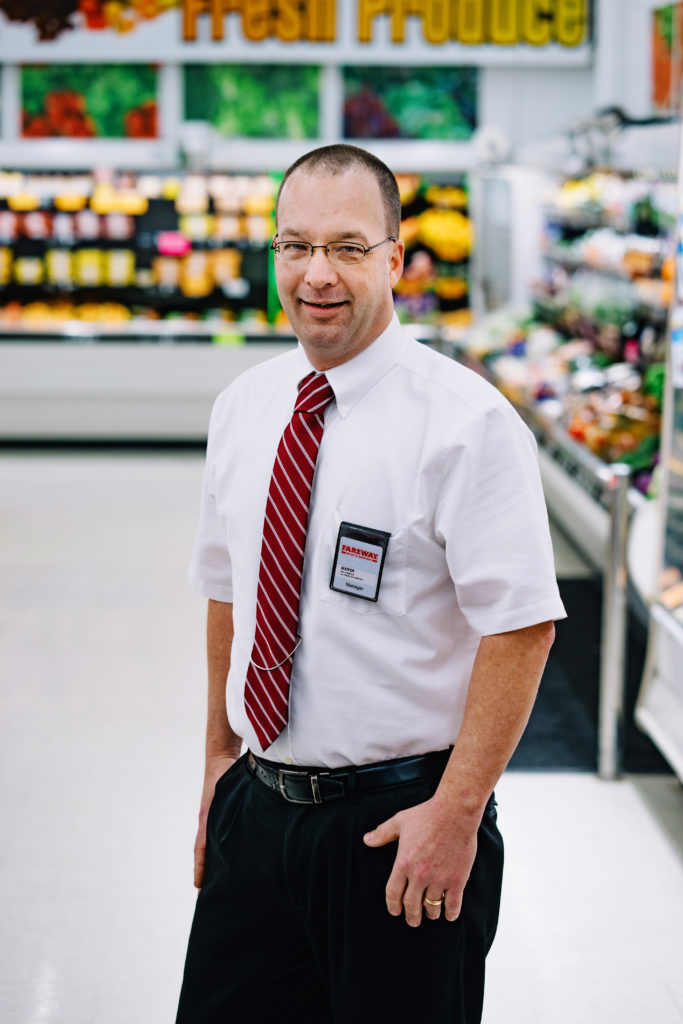 Where did you grow up?

I'm originally from Decorah and graduated from Garner-Hayfield. I attended North Iowa Area Community College in Mason City.
Tell us about your family.

I've been married to my wife, Marie, for 26 years. We have four children—Cole, Maddie, Bayley and Tanner.
Readers might think you look familiar. Why might that be?

You might know me as the manager of your Waukee Fareway. I started working with the company in Clear Lake over 30 years ago. Since then, I've worked at stores in Winterset (which is where I met my wife, a Saint Charles native), Ames, Boone, Independence, Ottumwa, Burlington and the south side of Des Moines. I should probably have a punch card.

In 2010, I moved back to the metro to manage the Clive store and bought a home in Waukee. In 2016, I became the manager of the Waukee store.
What do you like most about the Waukee community?

Waukee is a small city with a big heart, and I truly mean that. We also love its top-notch school system and its great swim program for our kids.

Our store has been a part of the Waukee community since 1998, providing great service and competitive prices—in my humble opinion.

We're proud to serve the Waukee community, and will do so for many more years to come. Thanks for reading a bit about me, and I hope to see you on your next visit to Fareway.