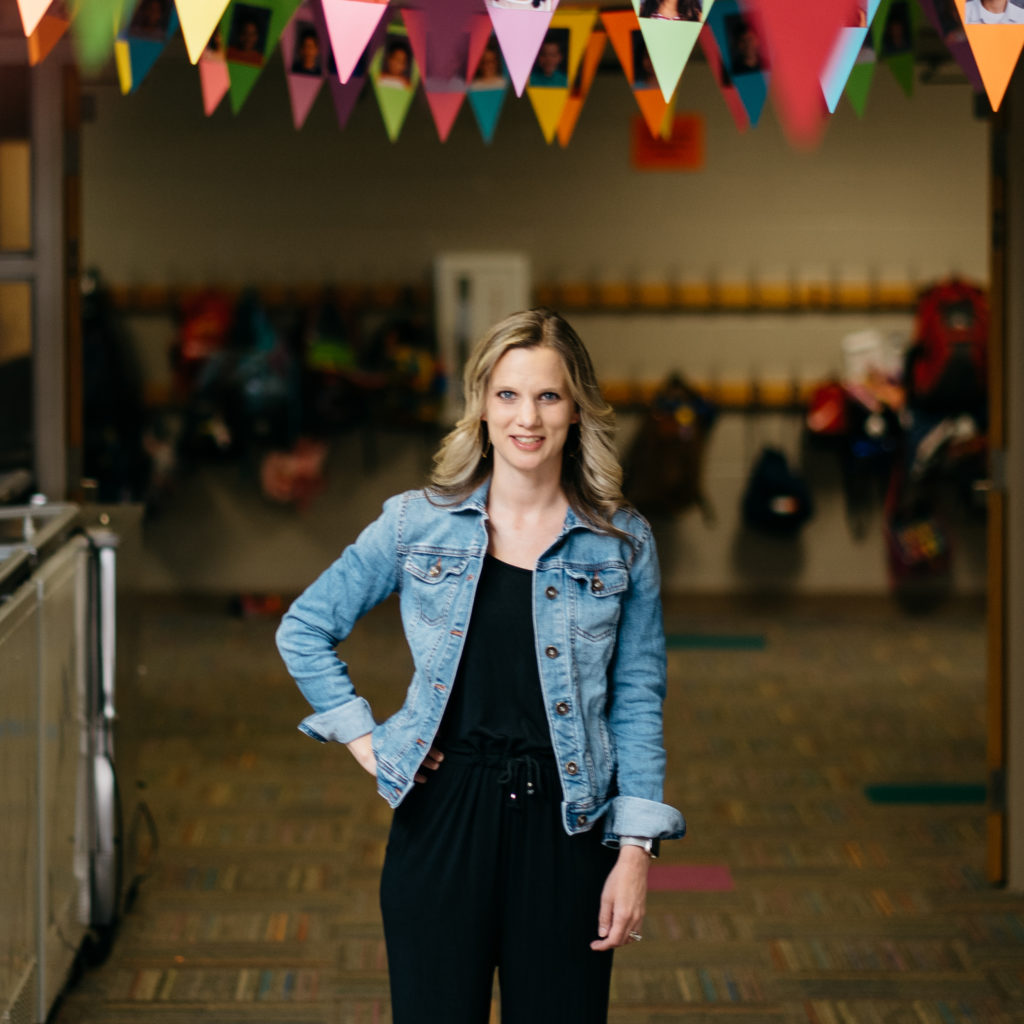 School is out for the summer, but for teachers, the work never really ends. While summer may be a time to dial back a bit, it's also a time to reset, look back over the last school year and prepare for the next. And next year, Waukee's Brookview Elementary students can once again look forward to working with this issue's Featured Teacher, instructional coach Kathy Liston.

Liston was exposed to teaching early, as her mother taught preschool. "I loved watching her work with students, and the excitement she had when they learned how to do something new was contagious," she explained.

When she first got to college, Liston took business classes, with the goal of becoming an accountant. Outside of classes, she became involved working with students at a local church, providing mentorship and support with schoolwork. According to Liston, that job showed her "the power a teacher can have in a student's life." She quickly switched her major to elementary and middle school education.

After earning her teaching degree, Liston taught for three years in the Des Moines Public School District before moving to the relatively new (at the time) Brookview Elementary in the Waukee School District. She taught second grade for a year at Brookview before transitioning into her current role as an instructional coach, a role she has held for eleven years.

Liston's role as an instructional coach is to provide support to teachers, support staff and students at Brookview. "I typically say my job is to walk alongside teachers in whatever capacity they want," she explained. This, not surprisingly, encompasses a wide range of duties and activities. Working with new and veteran teachers alike, Liston provides professional development, co-teaches in all grade levels and supports with new curriculums and resources. She also strives to provide "a space for brainstorming and dreaming," as well as being a sounding board for the staff and students.

Liston has a high regard for the Waukee School District, which she said is an innovative district that focuses on students first. "Not only are we allowed to focus on developing the whole person in Waukee, but we also strive to provide the best academic environment," said Liston.

The district's work around developing leadership skills in all students and staff was instrumental in Brookview Elementary being named the first Lighthouse School in Iowa. This distinction is awarded by The Leader in Me, an organization that engages students and empowers them to act on their leadership abilities and potential at school and at home. Brookview was recognized in 2018, and Liston said she has seen firsthand the positive effects of this certification.

Liston enjoys not only the Waukee School District, but her role within it, and said the staff and students are what she enjoys most about her work. "I could not do this job without the amazing teachers at Brookview, who continue to challenge me in my own understanding of best practices in education. Every teacher at Brookview and across the Waukee district wants to continue to grow and learn, which makes my job easy," she explained.

Liston said she also loves working with the students and that her position allows her the opportunity to watch them not only learn, but become leaders in and out of the classroom.

The connections she forms with students don't end with them leaving Brookview, either. "I have been fortunate to develop lasting relationships with many students and families throughout my years at Brookview," she said.
Liston was nominated for this spotlight by her peer, Brooke Folkers, who had high praise for her. "Kathy does an outstanding job," said Brooke. "She supports all staff and meets with students regularly. She is incredibly kind and she's passionate about her job. Everyone who knows her would say she adds great value to Brookview Elementary."