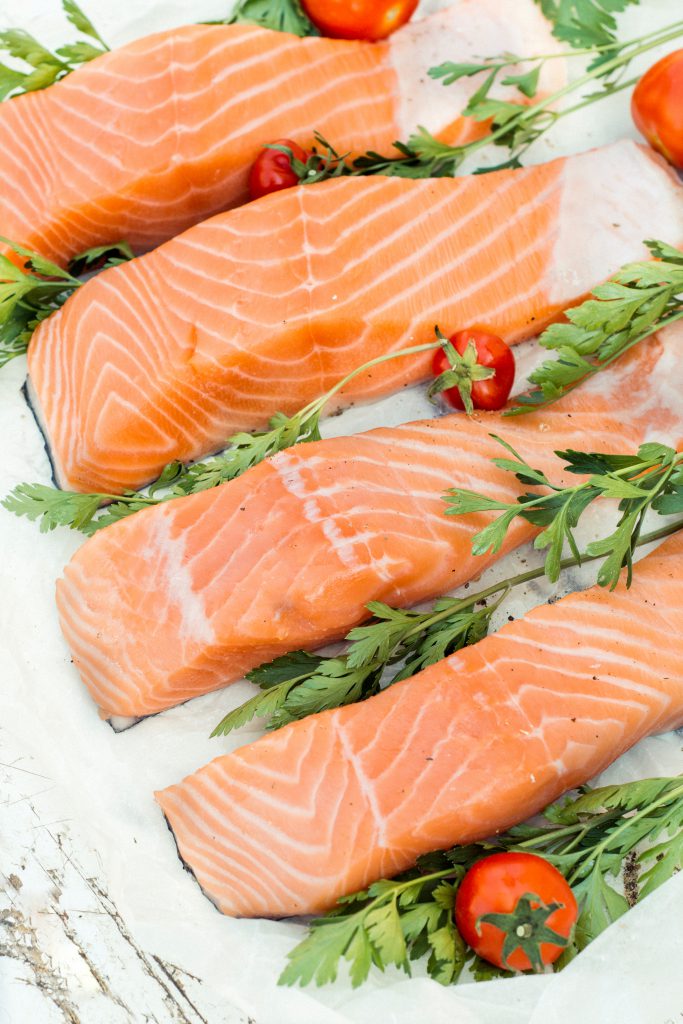 Do you like salmon? It's incredibly versatile—it can be served as an appetizer, a dinner entrée, in pasta, or on a salad. I'd like to share with you an easy and tasty salmon recipe that's not only unique, but makes a beautiful presentation for guests.
Grilled Side of Fresh Salmon with Mustard Dill Glaze
2 T Black mustard seeds
½ c Mayonnaise
½ c Whole-grain mustard
2 T Dill, fine chop
1 T Fresh lime juice
1 T Dark brown sugar
1 t Ground black pepper
1-2# Side of salmon, skin on (rub your hand over it to check for pin bones)
Olive oil
Salt
Pepper
Preheat a gas grill.
Toast mustard seeds in a dry pan over moderate heat until they begin to pop (about two minutes), and transfer to a plate. In a bowl, whisk the mayonnaise through pepper. Set aside half in a bowl for service.
Rub olive oil over entire salmon and generously season with salt and pepper. Pan-spray the grill grates. Place salmon, skin side up, on the grill. Turn after two minutes. Gently turn after another two minutes and smear with glaze.
Close the grill lid and cook over moderate heat for eight minutes. Move to the rack with more glaze and close the lid. Continue cooking another five minutes or until done.  
Garnish a platter and place the salmon on the platter. Serve with additional glaze/sauce.