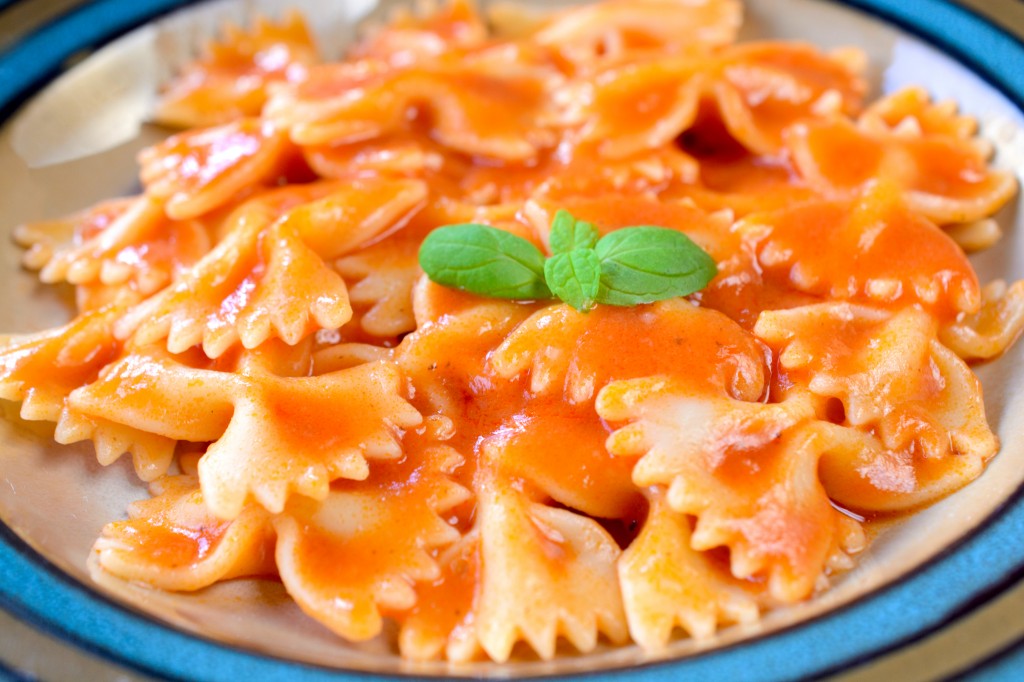 There is one ingredient that, when coming across it in recipes, has made me ask why: vodka, especially when it shows up in sauces. Vodka's purpose isn't clear, because A) it's neutral, B) it's typically added in such small quantities that it barely provides any alcoholic bite, and C) much of that alcohol is evaporated off by heat, anyway. So what's the use?
As it turns out, the reasons against adding vodka to sauce actually provide clues as to why it can be a big benefit. This article from Fine Cooking helps explain: alcohol is a great solvent for aromatic compounds. It's also volatile and evaporates easily, so as its particles drift into the air, they carry those aromas with them. As you chew, that translates into more flavors that reach the back of your mouth, creating a heightened sense of complexity. At high concentrations, alcohol's sting can overwhelm these flavors, but in small volumes, that sensation is balanced and pleasant.
Additionally, alcohol has a magical emulsifying ability, bonding with both water and fat, encouraging the two to coexist smoothly. In recipes like penne alla vodka, it helps the sauce become a creamier, tomato-ier, more cohesive whole. You could use wine or other alcohols that would impart their own distinctive flavors, but in a rich sauce like that it's not entirely necessary.