Library celebrates its 90th anniversary of serving the community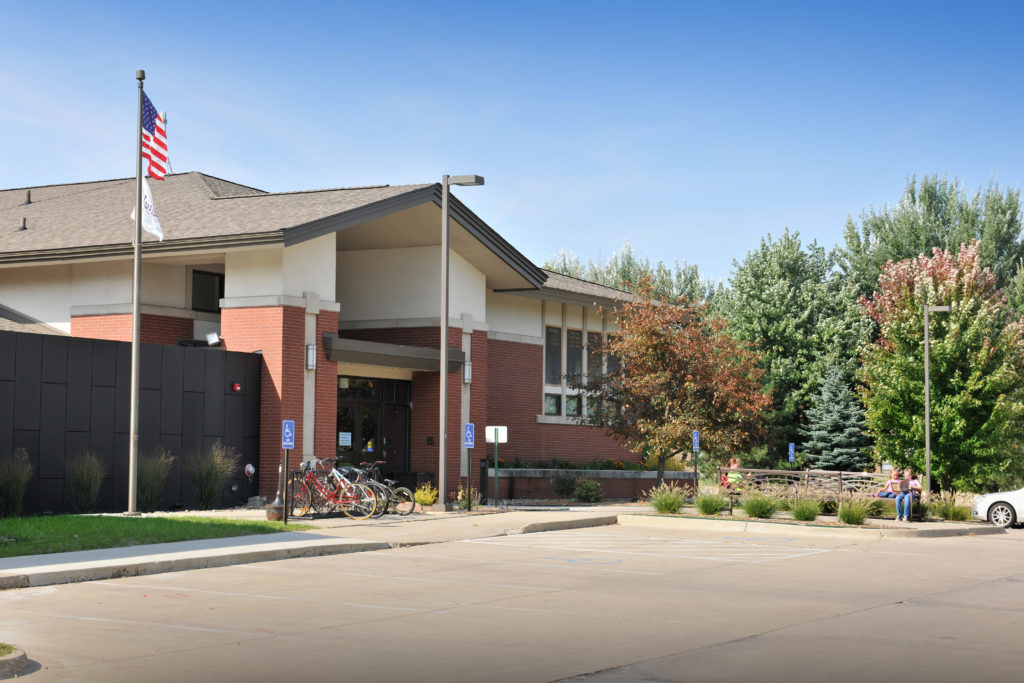 Waukee's existing public library was formally established in 1929. That year, the Waukee Public Library opened its doors with 500 books, provided by the Traveling Library of the State of Iowa. In 1941, those books, as well as the library's 190 permanent volumes, were lost in a fire. The library quickly reopened with just 150 books in the back room of City Hall (then located at 410 6th Street). This resiliency and ability to adapt to change is still alive today at the library.
As the Waukee Public Library celebrates its 90th anniversary, its collection sits at more than 40,000 print items. E-books and a vast array of online resources are also available to cardholders. Library Director Kristine Larson, who has been at the helm since 2014, says the library's impact goes beyond checking
out materials.
"The library is much more than books; it's a community space," said Larson. "We have computers for public use, downloadable audiobooks, subscriptions to genealogy and research sites, and so much more. We serve Waukee residents daily by offering meeting room space, study rooms and workspaces. We've transformed our children's area to offer hands-on learning centers and technology activities. Programs and events for all ages continue to fill up. It's a much more interactive place than it was 90 years ago."
That interaction is a big draw for residents. Library Board of Trustees President Jared Starkweather is not only an advisor for the library, he's also a frequent visitor.
"We use the library on a weekly basis, said Starkweather. "
"The Waukee Public Library means a lot to my family and me.
We use the library on a weekly basis. We check out books to
work toward our 3-year-old's '1,000 Books Before Kindergarten'
goal, we participate in the Summer Reading Program, and we check out movies for family movie nights. We also attend numerous events. The library is really an entertainment destination."
Starkweather is not alone. More than 120,000 visitors flocked to the Waukee Public Library in 2018, and 2019 is on pace to surpass that number. Larson noted that staff members serve about 600 patrons a day during the summer months, and nearly 28,000 people annually participate in the library's free programs, such as:
1,000 Books Before Kindergarten
Kids' storytimes
Lego Club
STEAM
Teen programs and advisory board
Summer and Winter Reading Programs
Book Clubs
Local History Series
Sensory Spaces
Conversational English
Lunch & Learns
Movie Matinees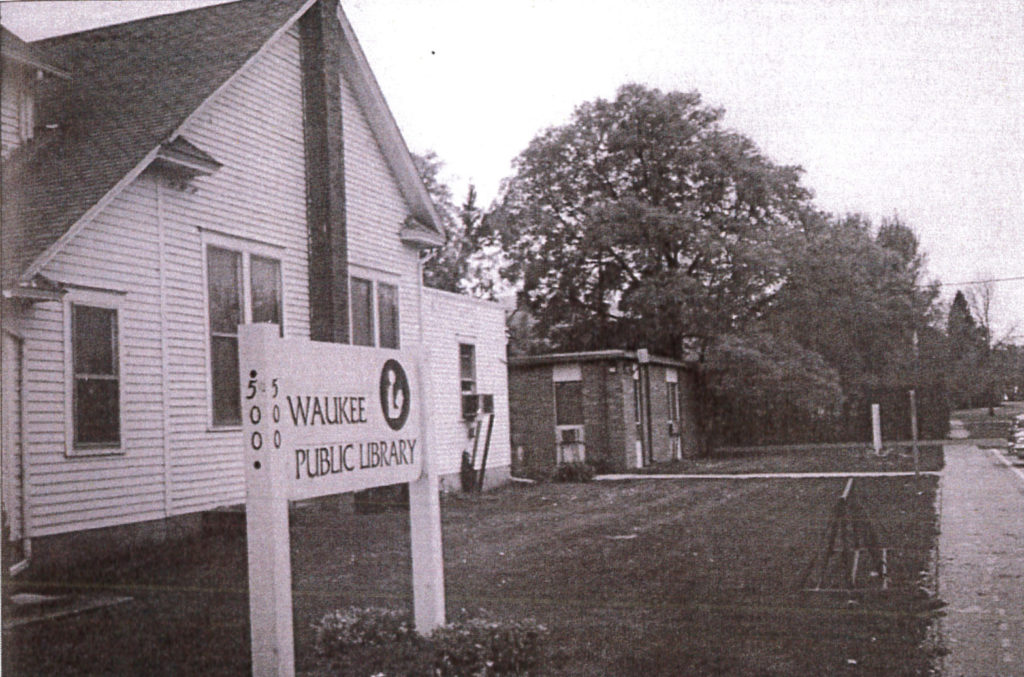 In 1990, the library moved into the former Waukee Christian Church building. The current Waukee Public Library building opened in March 2003 thanks to a $2 million City bond approved by voters. The Hal Manders' Museum and the Coal Mine Museum were constructed as building additions in 2009 and 2013, respectively.
With so much growth in Waukee and in library participation, building renovations were necessary to keep up. A new HVAC system was installed earlier this year, and interior improvements were made to the walls, floors, and furniture over the past two years. Larson said the need for future expansion is on the horizon.
"In order to keep up with the Waukee community's demand for books, computers, meeting spaces and program spaces, the library will need a much larger building to continue to offer a high level of services and resources," she said. "People may think libraries are fading, but in fact, many libraries are experiencing a significant increase in popularity, ours included."
Starkweather said even during just four years as a board member, he has seen the high demand for services firsthand. He is incredibly proud of how library staff has risen to the challenge.
"Our circulation is growing, and our Summer Reading Program just had a record 3,000 people participate," he said. "The library added wireless internet hotspots for check-out, increased children's programs and STEM activities, opened an art gallery featuring local artist exhibits, began offering the Adventure Pass for free access to local attractions and so much more! It amazes me how much staff of 18 people can do to enrich the lives of so many people."
With 90 chapters finished in this ongoing story, library board members and staff members encourage citizens to be a part of the next volume.
The Waukee Public Library is located at 950 Warrior Lane. 
Information and an event listing can be found at waukeepubliclibrary.org. 
Read a book, learn a language, attend a storytime or meet new friends. at the library!