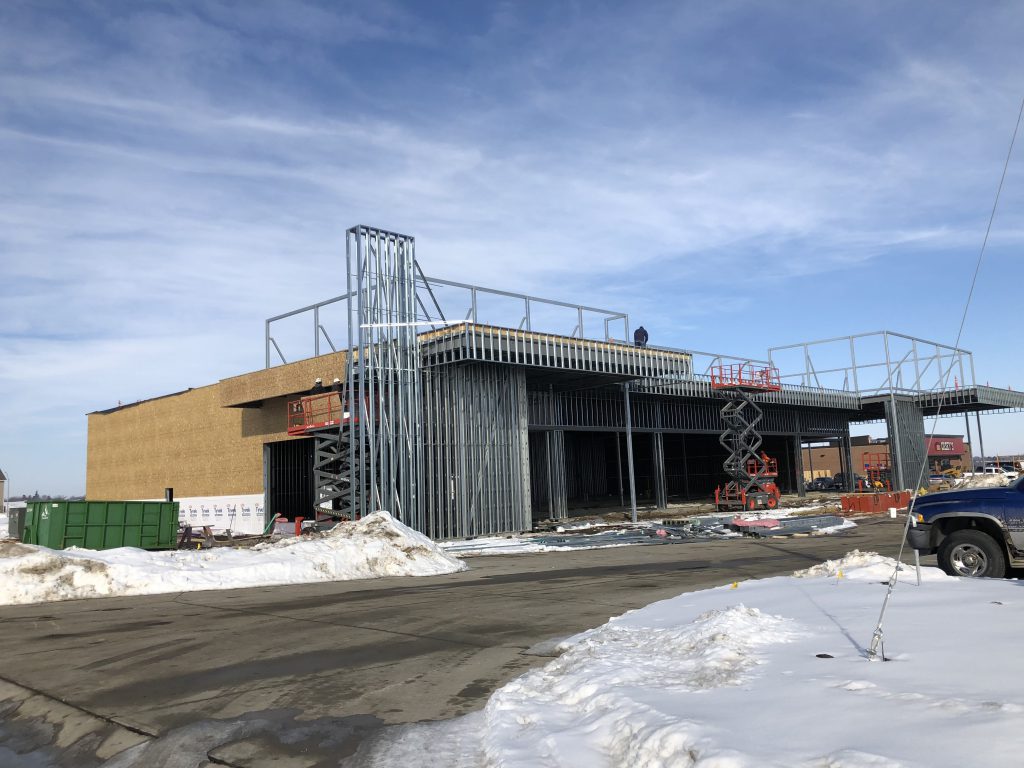 New businesses of all types and sizes are emerging in Waukee with the current boom in new development. Restaurants and retail establishments, well-known franchises and small, independent businesses—the list is seemingly endless. To this point, one thing the evolving area hasn't seen much of is dance studios. But that's about to change.
A new dance studio called Premiere Dance Project is currently under construction at 820 Northeast Alice's Road, in the new Landing at Shadow Creek development center near the Waukee Hy-Vee. The studio is scheduled to open its doors on June 1, 2018.
Premiere specializes in personal dance training, and their philosophy is to align that training with sports medicine practices to help ensure injury-free, long-lasting dance careers for their students. The studio will offer personal dance training for all ages and levels, in both private and group settings. Co-owners and instructors Amanda Gustafson and Aunica Harvey studied at the University of Iowa. Both are certified personal trainers and yoga instructors with hands-on experience in dance kinesiology.
The studio emphasizes an encouraging, positive atmosphere for all. According to their website, they "strive to create an environment where dancers can develop themselves individually, physically, and artistically."
There will be many class options for students to choose from. Premiere will offer dance classes for students aged 18 months through the pre-professional level (roughly 18 years old). Classes will include ballet, tap, jazz, acro (floor and aerial movements, similar to gymnastics), hip hop, lyrical (a fusion of ballet and jazz), contemporary, pointe and modern. Additionally, the studio's Stretch & Skill and Condition & Strength classes will further develop dancers' flexibility, endurance, and control. Yoga classes will also be offered morning, afternoon and evening for all ages.
Premiere Dance Project will hold their Grand Opening on Sunday, June 3. This will serve as a kickoff to the studio's summer session, which will begin the following day with $5 drop-in classes. The Grand Opening will provide an opportunity for families and prospective dancers to tour the studio, meet the instructors, play games and win prizes. More information on Premiere Dance Project, including their class schedule, pricing, and studio policies may be found at premieredanceproject.com.