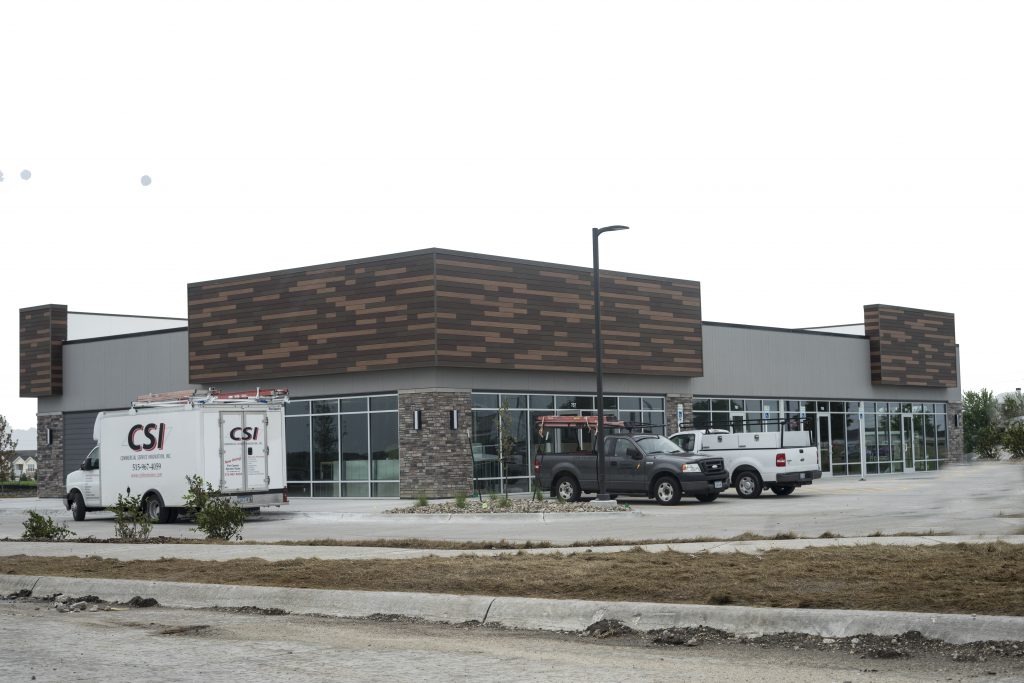 Earlier this year, "Under Construction" spotlighted the forthcoming Shoppes at Prairie Crossing, which is currently being built along Hickman Road, just west of the Waukee Hy-Vee. Construction on the development began in the fall of last year. Now some of the businesses at the Shoppes are close to opening—one of which is Pancheros Mexican Grill, which will no doubt make Waukee residents very excited.
The popular Tex-Mex chain, whose first location went up in Iowa City in 1992, has since expanded to more than 70 franchise locations across 14 states—the newest of which will soon be open in Waukee.
According to Emma Seaman, marketing manager at Pancheros, the company identified Waukee as a potential franchise location seven to eight years ago. "The sense of community, growth and traffic caught our eye," said Seaman.
The company had been waiting for development to occur along that particular stretch of Hickman Road for several years, according to Rodney Anderson, founder and president of Pancheros. There were a few different parcels of land in which they saw potential, but they eventually determined the space at the Shoppes best fit their needs. The decision to sign the lease for that space was made last year.
Pancheros will occupy approximately 2,600 of the 7,150 square feet at the Shoppes, according to Anderson. Great Clips, which has also signed a lease at the center, will occupy roughly 1,200 square feet.
The prime location along a busy stretch of Hickman Road ensures that Pancheros will be difficult to miss—and resist. "We like the visibility and access to our space," said Anderson.
The location is set to open around August 1, 2018, so Waukee residents will soon be able to snag one of Pancheros' signature "better built burritos" right in their own neighborhood. "We cannot wait to serve fresh, quality food," said Seaman.
We're sure Waukee residents can't wait, either.