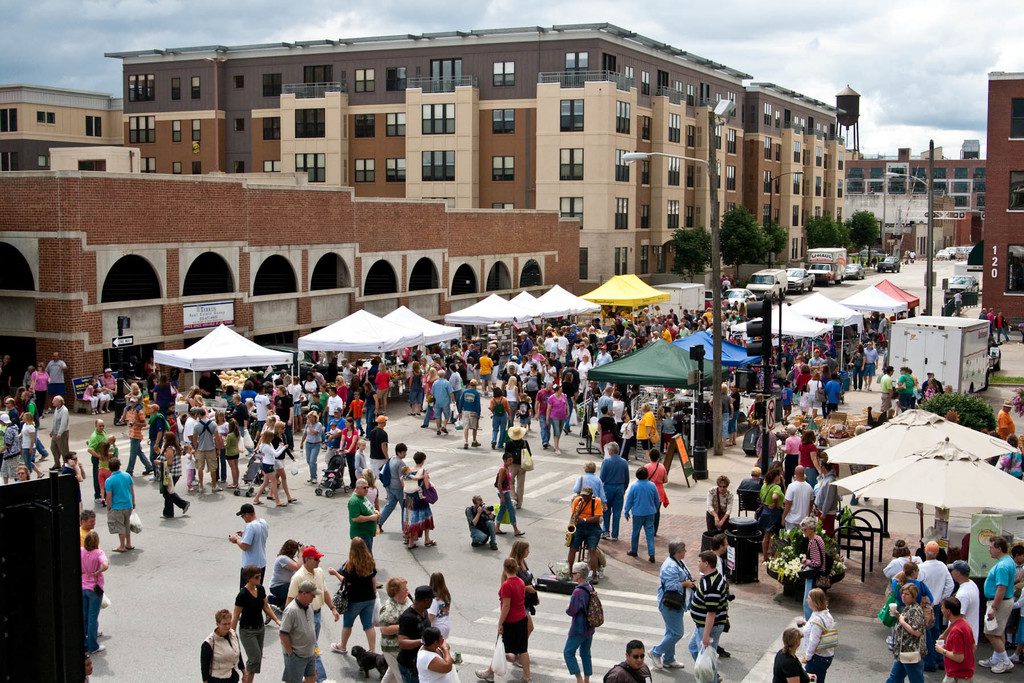 FINALLY! After enduring a long Iowa-winter, signs of Spring are in the air! As March rolls in, that means Spring is quickly approaching, which is the perfect time to get out and explore a few of these Des Moines-based activities fit for everyone in the family!
More than just your run-of-the-mill science museum, The Science Center of Iowa brings learning to life through hands-on learning and exploration! There is also an IMAX theater for a truly one-of-a-kind moving going experience!
Monday: CLOSED
Tuesday – Saturday: 10:00 am – 5:00 pm
Sunday: 12:00 pm – 5:00 pm
Explore tropical gardens and breathtaking flowers in the Greater Des Moines Botanical Gardens. Explore the world of plants, learn a few gardening skills and take in the beauty.
Daily 10:00am — 5:00pm
Trellis Cafe 11:00am — 2:00pm (Tue-Sun)
Perfect for the nature lovers out there, Brown's Woods Forest Preserve Brown's Woods, Iowa's largest urban forest preserve, offers more than four miles of trails to explore. This 486-acre forest provides a canopy of oak and hickory trees that stretch from Brown's Woods Drive to the Raccoon River.
Monday – Sunday, Sunrise to Sunset
The perfect place to enjoy the warm-ish weather is walking among the animals! Enjoy the wonderful park atmosphere as you and your family view over 800 furry, finned and feathered exotic creatures. Experience the wonders of nature found in the Wilds of Africa and the Australian Outback. The indoor Discovery Center will amaze you with its mountainous and tropical habitats filled with exotic plants, birds, fish and animals.
Open 10 a.m. – 4 p.m.
Admission: $14 Adult | $8 Child
Get artsy and take a visit to The Des Moines Art Center. With FREE admission you can't go wrong taking in contemporary art!
Monday: Closed
Tuesday: 11 am – 4 pm
Wednesday: 11 am – 4 pm
Thursday: 11 am – 9 pm
Friday: 11 am – 4 pm
Saturday: 10 am – 4 pm
Sunday: Noon – 4 pm
Featuring nearly 300 vendors from 50 Iowa counties, the Downtown Farmers' Market in Historic Court District in Downtown Des Moines (DSM) offers scores of tasty treats each Saturdays starting May 3rd from 8 a.m. – Noon until October 27th.
Get the sillies out with giant inflatables, obstacle courses and bounces houses galore! Guaranteed for hours of entertainment for toddlers up to 12 years old!
Monday to Saturday: 10 am to 8 pm
Sunday: 11 a to 6 pm
If you've got bigger kids looking to burn off energy, then SkyZone is where it's at! This indoor trampoline park will keep them moving and having a blast!
Check website to reserve a jump time!
Get your roller skating on! Skate West offers public open skate throughout the week and is a great indoor family activity.
Wednesday: 6-8:00 pm ($1 admission fee per guest)
Friday: 6-9:00pm ($7 admission fee per guest)
Saturday: 1-4:00pm ($6 admission fee per guest)
7-9:00pm ($5 admission fee per guest)
Sunday: 1-4:00pm ($6 admission fee per guest)
The perfect activity for the family! From bumper bowling to extreme glow bowling, everyone will have a great time!
Monday-Thursday: Noon – 10 

pm

Friday: Noon – Midnight

Saturday: Noon – Midnight

Sunday: Noon – 10 pm
---
What are your Spring Break plans?