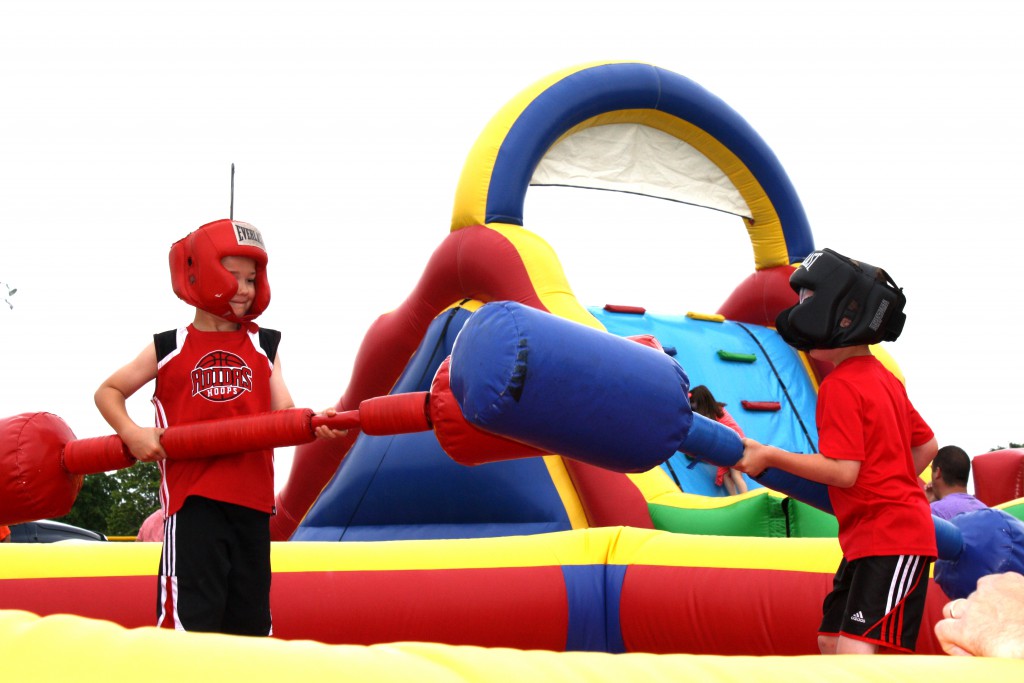 Summertime in Waukee is shaping up to be full of fun in the sun, exciting annual events, family activities and more! Residents and visitors of all ages can find something entertaining and enriching in our city this summer. Here are a few highlights. Be sure to mark your calendars, and check
www.Waukee.org/Summertime
over the next few months for updates and more information.
The Waukee Public Library's Summer Reading Program Registration begins May 27
Children, teens and adults of all ages can read or listen to books and earn prizes as part of the Waukee Public Library's "On your mark, get set, read!" program from May 27-August 1. Also, every Monday night at 6 p.m., there will be an interactive family-friendly performance, from juggling, to polka, to Zumba! This year's theme is health and wellness, and there will be many active programs for all ages throughout June and July. Some programs require advance registration. Please visit www.WaukeePublicLibrary.org to register for the program or for more information. These activities are made possible with generous support from the Rotary Club of Waukee.
Celebrate Waukee: Unlock Yours Friday, June 3 and Saturday, June 4
Don't miss the second annual Celebrate Waukee festival, originally launched by the 2015 Waukee Leadership Class. The family-friendly event—now organized by a group of community-minded individuals—will kick off Friday evening with one of Waukee Parks & Recreation's free "Movies in the Park." Saturday morning festivities begin in the historic Waukee Triangle with a pancake breakfast and a 5K run. Activities continue with a parade that will take the fun from Triangle Park to Centennial Park. There, attendees will find activities for all ages, including inflatables, food, drinks, live music, fireworks and more. Co-Chair Kathryn Sandie says this year's Celebrate Waukee is sure to "showcase all that Waukee has to offer, such as its heritage, schools, businesses and growth!"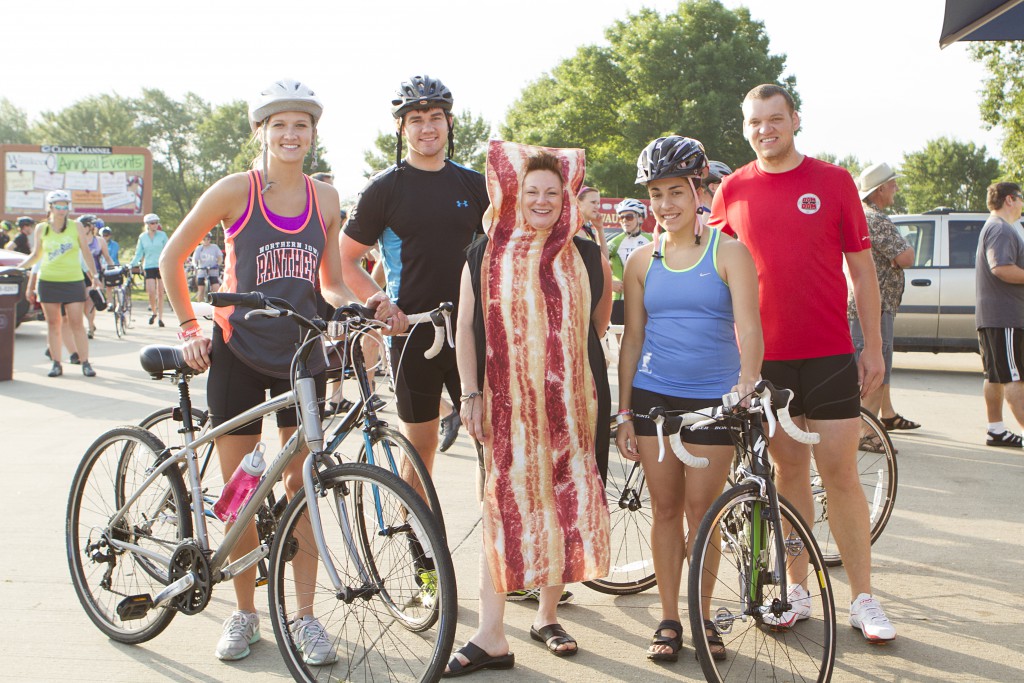 BACooN Sizzles Waukee Friday, June 17 and Saturday, June 18
Bacon lovers unite! BACooN Sizzles Waukee will ride into Waukee on Friday, June 17—the night before BACooN RIDE TR3S: Ride for El Cured. BACooN Sizzles Waukee will kick off a weekend of bacon, bikes and beer, but you don't have to be a rider to attend. Everyone is welcome to enjoy delicious bacon delicacies from vendors and the beer garden at Centennial Park, beginning at 5 p.m. Plus, you won't want to miss the Kansas City-based '80s tribute band, The M80s, as they perform from 5-11 p.m. On Saturday night, following the ride, Mickey's Irish Pub will host a bacon, beer and bands event beginning at 2 p.m.
Waukee Public Safety Day Tuesday, August 2
In celebration of National Night Out, the Waukee Police and Fire Departments will join forces again for Waukee's Public Safety Day. The popular annual event will feature an array of activities and demonstrations, including a child safety seat check, tours of the Waukee Public Safety Building, the chance for kids to use a fire hose, the opportunity to try Fatal Vision Goggles, which simulate impaired driving, and a child ID station where parents can have IDs made for use in case of emergency. Residents can meet members of the Waukee Police and Fire Departments at this fun and educational open house. The time and full itinerary will be released soon.
---
More Great Events
Downtown Waukee Farmers Market June 1-September 28 • 4-7 p.m.
The Farmers Market is held in the Downtown Triangle every Wednesday during the summer. It features local food vendors, fresh produce, handmade items and live music.
Visit www.WaukeeDowntown.com for more information
Movies in the Park Friday, June 3 and Friday, July 22
Head to Centennial Park at dusk for a free movie, shown on the big screen, under the stars. Bring lawn chairs and blankets, and enjoy popcorn and soda sold by the Park Board.
Vote for your preferred movies at www.Waukee.org/MoviesinthePark.
4th of July Celebration Monday, July 4 • 3-10 p.m.
This annual all-day celebration will not disappoint with a 3 p.m. parade beginning in Waukee's Historical Downtown. Centennial Park then fills up with inflatables, live music and food vendors, and the evening ends with fireworks!
Waukee Arts Festival Sunday, July 10, 12-8 p.m.
Sponsored by Stivers Ford Lincoln and held at Centennial Park, this event will feature artist booths, food vendors, a farmers market and performers throughout the day.
Sundays in Centennial Sundays in July from 6:30-9 p.m.
Sponsored by Stivers Ford Lincoln and Shottenkirk Chevrolet, the following free concerts will be held in Centennial Park:
July 10 – The Maytags (Soul with swinging horn section)

July 24 – TBD

July 31 – Jimmy the Weasel (Rockin' Blues)
Visit www.WaukeeArts.org for more information.
Have an event you'd like to submit to the "Summertime in Waukee" calendar? Visit www.waukee.org/summertime for more information.