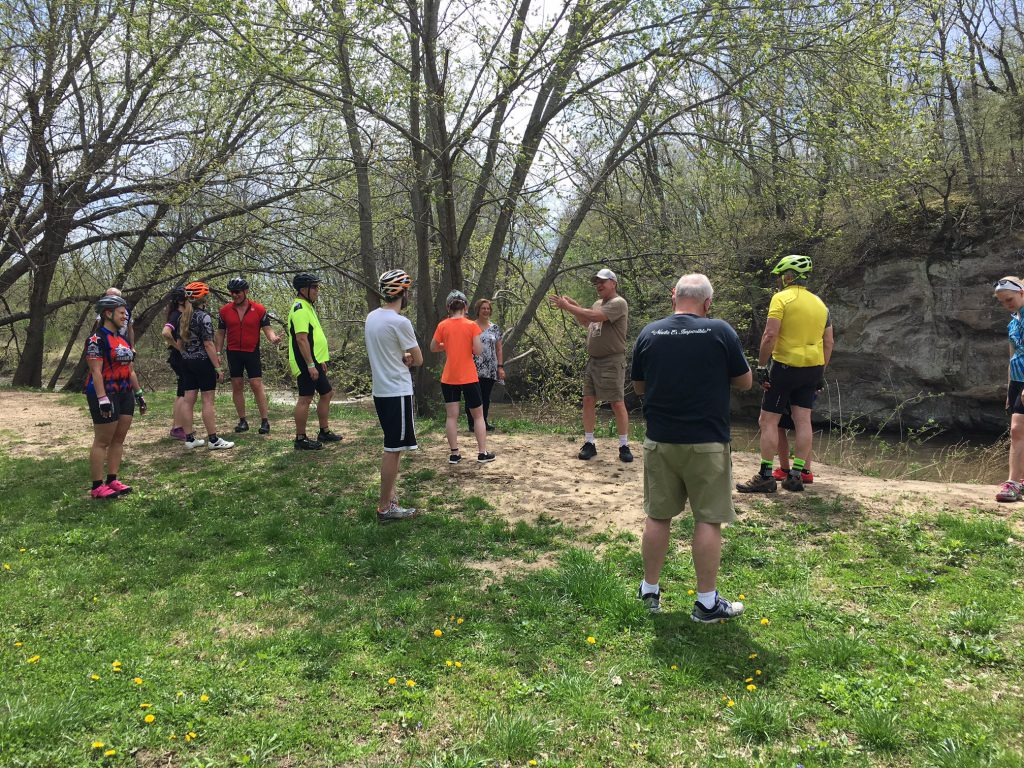 Did you know the Waukee Area Historical Society holds numerous events throughout the year, including several annual events?
For instance, we hold an Alice's Spaghetti Dinner fundraiser every April. This was our seventh year for this event, and it was a great success with a record-breaking crowd.
We also hold an annual Cemetery Walk on the first Sunday in June at Waukee Cemetery. This year, our speakers along the walk were Estella Copeland, Lillian Vignaroli, Francis Jamison and Chuck Garland. Our 2018 Cemetery Walk Committee did a very good job. Committee members were Marie Nizzi Kayser, Don Bailey and Greg Ruble.
In addition, every first Sunday in October is our Heritage Day. In 2016, our Heritage Day topic was "Waukee's Agriculture and Railroads." In 2017, it was "Waukee's Founding Families" with a children's story time presented by Dena Forret. This year, our presentation will be on Waukee's coal mining history. Bruno Andreini will present a program on the Shuler Mine, and Dena Forret will speak about growing up and living at the coal mine camps. The program will begin at 1:00 p.m. on Sunday, Oct. 7 at the Waukee Public Library. More information about the Heritage Day schedule will be released in September.
We also partner with Kristine Larson and the Waukee Public Library to bring our Local History Series to the public. This year's series sponsor is Heartland Co-Op of Waukee. Our next program in the 2018 series will be held Sunday, Aug. 5 at 1:00 p.m., when Rod Stanley will present "Nile Kinnick, Hal Manders and Bob Feller of Dallas County." After the program, stay and meet the Waukee Area Historical Society Board of Directors and learn more about our organization and our goals. Other scheduled series programs include "Jack Trice – ISU Football" on Sunday, Sept. 9 at 1:00 p.m. and "Iowa Connections to World War I" on Sunday, Nov. 11 at 1:00 p.m. The November program will be presented by Fort Des Moines Education, and after the program we will have a reception honoring all veterans. We'd like to thank all of this year's program presenters. In October, we will plan the Local History Series for 2019.
We added a few new events this year, as well—including an indoor golf tournament and a Dallas County historical bike ride. Both events went very well and we are planning to schedule another indoor golf tournament soon, and another Dallas County historical bike ride in May of 2019.
We are also planning our very first charter bus historical education trip on Saturday, Sept. 8. The topic of the trip is "White Pole Road," and it will be narrated by Rod Stanley. We will leave Vince Meyer Learning Center at 10:00 a.m. and return no later than 3:00 p.m. The cost is $40 per person, which includes lunch at the Menlo Cafe. Online registration will be open from July 23 to Aug. 23. We must have a minimum of 40 people pre-registered to hold this event. For more information, contact Sue Ellen at 515-782-0025.
If you are interested in getting involved with the Waukee Area Historical Society, please contact us via email at waukeehistory@gmail.com. If you have any historical photos or memorabilia relating to Waukee, please contact any of our current board members or call 515-782-0025. Our current board members are Sue Ellen Kennedy, Marie Nizzi Kayser, Greg Ruble, Don Bailey, Terry Snyder, Anna Bergman, Larry Reed and Randy Yonz.
We would like to thank everyone who has supported WAHS and our mission over the years. We appreciate your continued support. Without you, we would not be able to do what we do for our community and county.