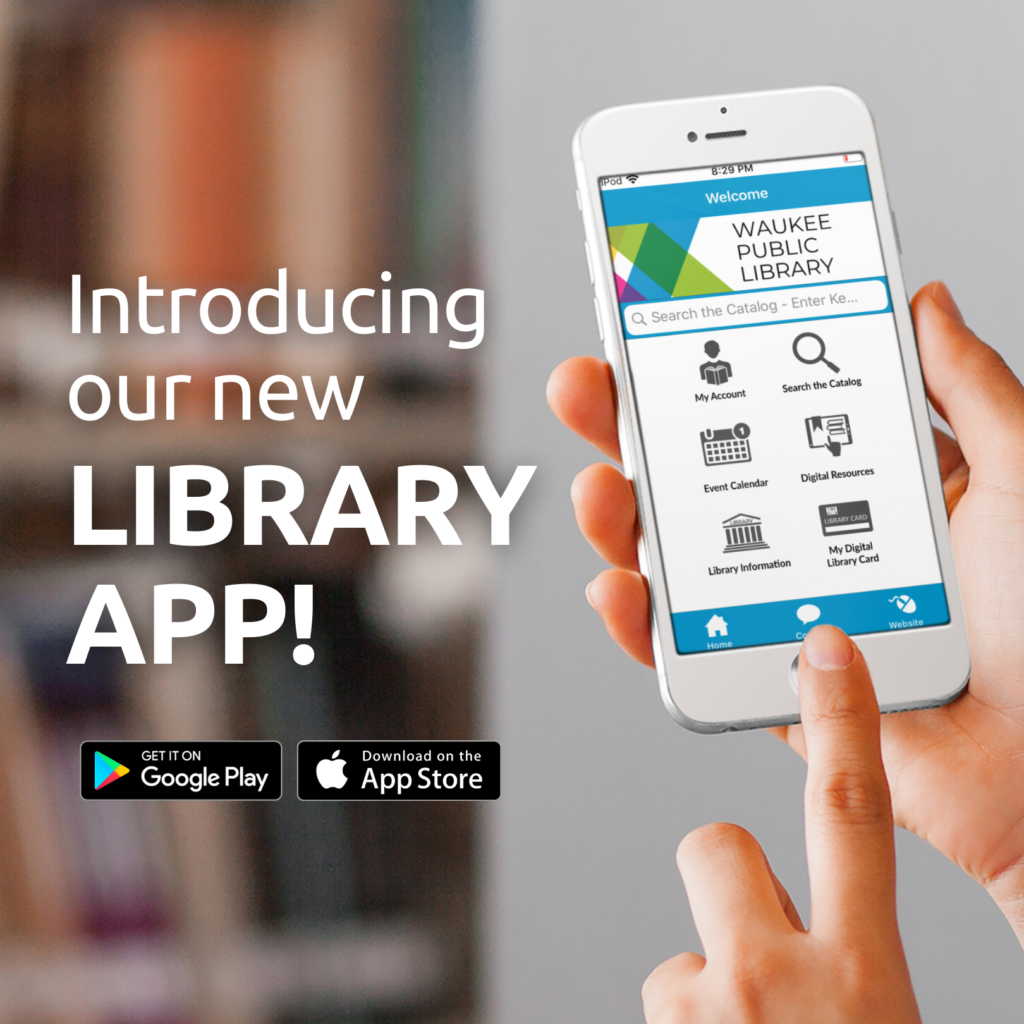 The Waukee Public Library is excited to announce the availability of its new mobile app. Available on iOS and Android, this app makes it easy to use the library even when you're not in the library. You can browse the collection, place holds, access your account, learn about events and services, access online resources, and store your library card number for easy access.
The new mobile app provides library patrons with a new way to access the library and enhances the user experience by making it more convenient. If you are interested in downloading the Waukee Public Library's new app, search for Waukee Public Library in your app store today. If you need assistance downloading the app, please contact the library at (515) 978-7944 and a staff member will be happy to guide you through the process.
Dial-a-Story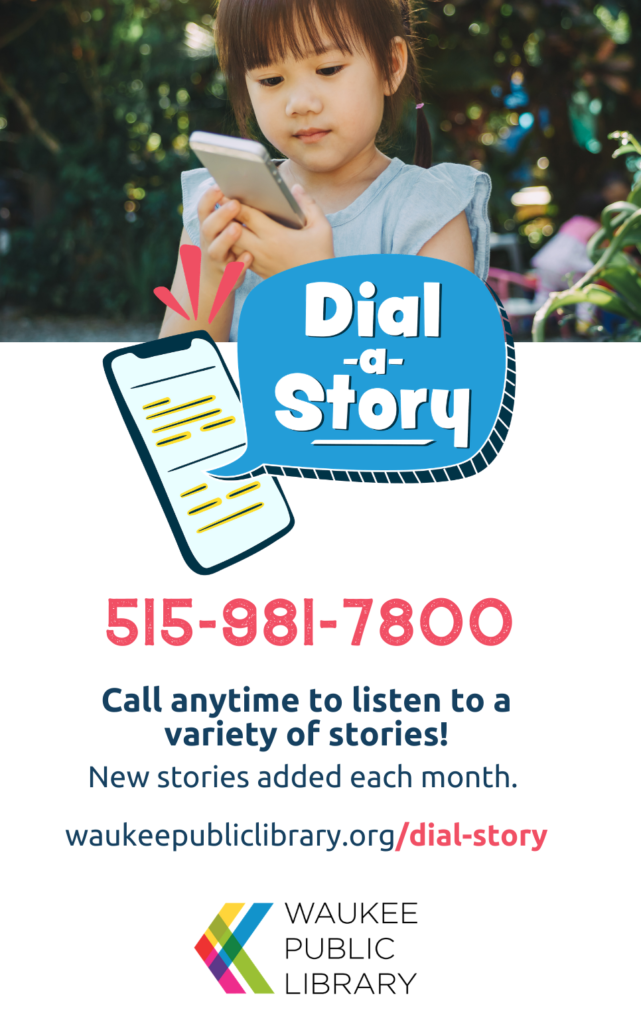 Dial-a-Story is here! The Waukee Public Library is bringing story time straight to your home at a time that's convenient for you and your family.  
Simply call the new Dial-a-Story phone line at (515) 981-7800 any time to listen to a children's story. Anyone can use this new service—whether or not they have library cards—so kids can hear stories read aloud.
The books featured on the Dial-a-Story line are selected from our collection and read aloud by library staff. New selections will be recorded twice each month for infants through elementary aged students.
Listening to stories has many literacy benefits, including vocabulary development, increased focus and attention span, and imagination skills. Kids may want to draw or color while listening, or just sit back and enjoy this screen-free story option.
If you find a story you love, feel free to place a hold on a print copy through the library catalog. You can find the current Dial-a-Story list of books on our website at waukeepubliclibrary.org/dial-story.
To find out more about the Waukee Public Library, go to waukeepubliclibrary.org or contact us at askme@waukee.org or (515) 978-7944.