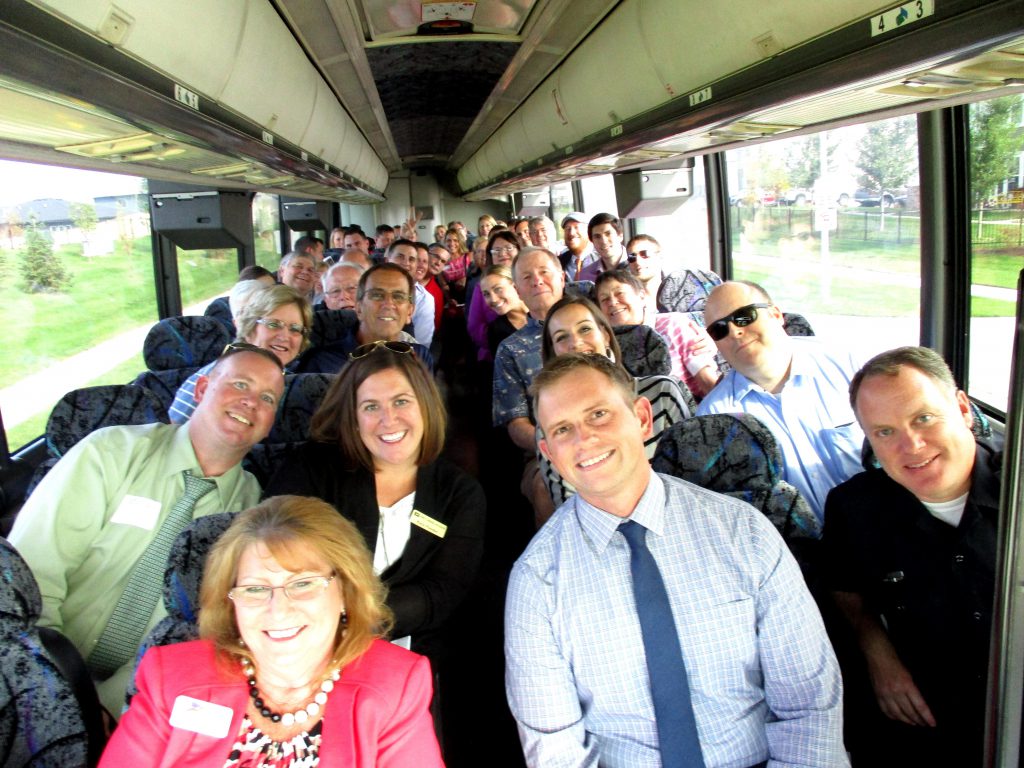 Waukee 2016 State House and Senate Candidate Forum
The Waukee Area Chamber of Commerce Government Affairs Committee hosted the Waukee State House and Senate Candidate Forum on Saturday, Oct. 1 at the Waukee High School Auditorium. Waukee Chamber Board Chair Charlie Bottenberg provided the welcome and introduction of the candidates and moderator, Waukee Chamber President and CEO, Melinda Behn. State House Representative Rob Taylor, who is running unopposed, provided an introduction and statement. Candidates for State Senate, Mr. Andrew Barnes and Senator Charles Schneider participated in the forum, discussing topics including education, taxation, health, environment and energy.
Ribbon-Cutting Ceremony for Kissed Peach Wax Saloon
The Waukee Area Chamber of Commerce helped welcome new business Kissed Peach Wax Saloon to the Waukee community with a ribbon-cutting ceremony on Sept. 29. Guests met owner Kirstin Belken, learned about the organization's skincare and waxing services, saw a live Botox demonstration with Nurse Practitioner and Gold Injectionist Susanne Landgrebe, and enjoyed door prizes, hors d'oeuvres and beverages. Kissed Peach Wax Saloon is located at 506 6th Street in Waukee.
Google Workshop: Let's Put our Cities on the Map
Pam Johnson, former NCI SBDC Regional Director, facilitated a workshop to help local businesses be found by potential customers through online searches. Businesses that have complete business information online are twice as likely to be considered by reputable customers.
Waukee Chamber September Networking Luncheon
Thank you to all members who joined us to hear from Waukee Community School District Superintendent David Wilkerson and incoming Superintendent Cindi McDonald. Guests had the opportunity to develop business relationships, provide a brief introduction and enjoy catering by a local restaurant.
Congratulations to Charter Bank on 15 Years in Waukee!
Charter Bank hosted a customer and community appreciation event on Sept. 15 with smoked pork loin sandwiches, beverages and a live band. Thanks to Greg Grote and everyone at Charter Bank for all you do to support the Waukee community! Charter Bank is located at 455 6th Street in Waukee.
Mercy Waukee Medical Clinic Open House
The Mercy Waukee Medical Clinic held an open house on Monday, September 12th to celebrate the recent addition of pediatric services and to welcome Dr. Francis and Dr. Etscheidt!
Waukee Medicap Pharmacy Customer Appreciation Tailgate
Thanks to Cindy and her team at Medicap Pharmacy for welcoming the Waukee community on Sept. 9 for a tailgate celebration!
Chamber of Commerce Day for the Waukee Economic Development Bus Tour
The Waukee Economic Development Bus Tour was held on Thursday, Sept. 8.  The Chamber of Commerce welcomed over 100 guests for the fourth annual event. The City of Waukee guided the hour-long tour showcasing business, school and residential development projects in Waukee. Hosting sponsor Springs at Waukee provided a Business After-Hours following the tour with beverages and appetizers in their clubhouse overlooking the pool.
The Waukee Area Chamber of Commerce Economic Development Committee works in cooperation with the City of Waukee, Waukee Chamber members and others to promote economic growth in the Waukee area. Thank you to our bus tour sponsors, including Access Systems, City of Waukee, Downing Development, Gilcrest/Jewett Lumber Company, Hurd Real Estate Services, Iowa Realty, Springs at Waukee, Waukee Area Chamber of Commerce and West Bank!
We appreciate all Chamber members and guests for participating. Check out event photos on the Chamber's Facebook page!