By: Kristin Chavez, WCSD
There's a common theme when talking to students, staff, and the surrounding community about Waukee Community School District—the importance of people and connection.
Even amidst the growth we've experienced over the last several decades, one thing we've been able to maintain is a sense of connectedness with all of our stakeholders. As we move forward into this next chapter of continued growth, it's important to look at where we've been, where we are, and where we're headed.
Past: Where We've Been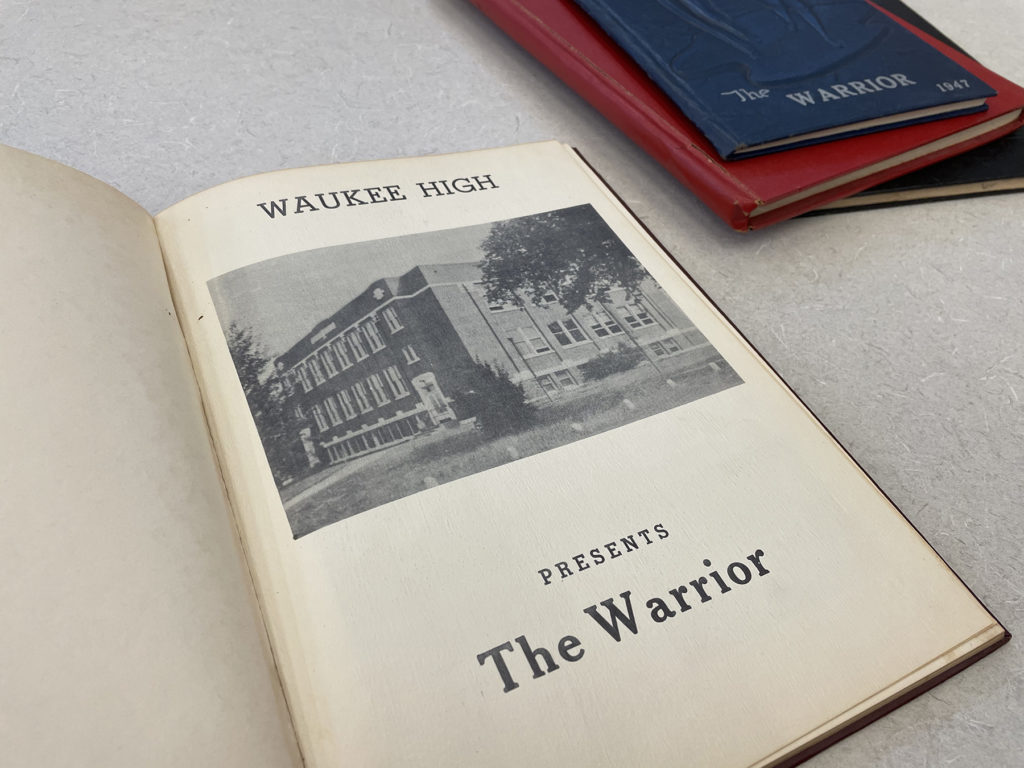 When talking to those who have been around since the early days, we can see that much of what we still experience as foundational, key components of the district were present even in the beginning.
Susan Hope, Instructional Coach at Waukee Middle School, began teaching at Waukee in 1986 as one of three 5th grade teachers for the district, when K-8 were all in one building, which is now the Vince Meyer Learning Center.
"When I came to Waukee, there was a reputation of excellence, progressiveness and pride," said Hope. "I was honored to be a part of Waukee early in my career and continue to be proud to this day. The way our school and community have continued to work together and support one another over the years doesn't happen everywhere. We're so blessed. We need one another to achieve excellence."
"There have been many crossroads," said school board member and WCSD alumni Mary Scheve. "Moving to neighborhood schools, and now opening up a new high school. I've been amazed at how well it's gone, with all the change and growth."
The school-community connection is a key part of the district's growth and continued progress, and it's something that has always been foundational for Waukee.
"We're still trying to be the best Waukee we can be," said Scheve. "We have to progress to be the best, to give people and kids the best opportunity."
Present: Where We Are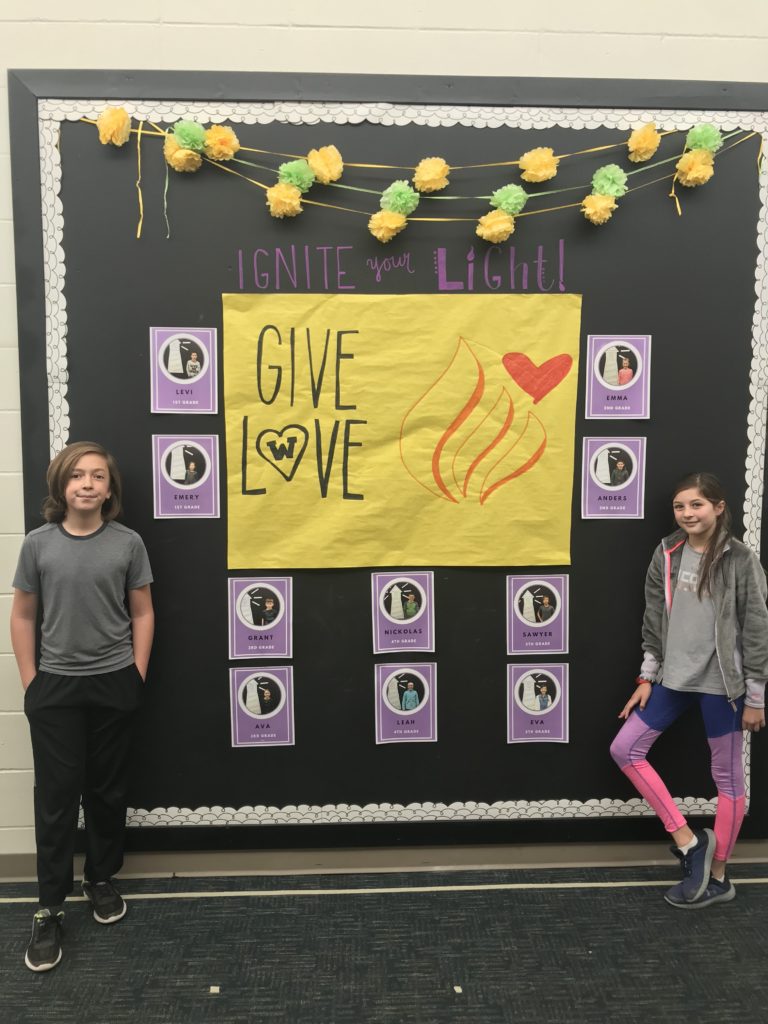 As the seventh-largest and fastest-growing school district in the state, with over 1,600 staff members and 11,900 students, we have much to celebrate, including our athletics, academic achievements, and increased student enrollment. We've certainly come a long way from the beginning, while still holding on to what makes us Waukee.
Ali Locker, Director of Elementary Teaching & Learning, has been with the district for the last 12 years. She started as a teacher at Maple Grove Elementary and has been in her current role since 2015. When reflecting on the last few years and where we are today, one thing that stands out to her is the importance of people and human connection.
"I've seen so many things stay true to the integrity and values that we've always had, including our value of human capital," she explained. "People are the most important resource to making this district great—staff, students, administrators, families and community members. Every single day, letting people know how valuable they are. Honoring relationships and connection, above all. I love that as we continue to grow, we hold onto those values and pair them with a mindset of innovation and novelty."
As we continue on the path forward, the threads of connection between staff, students and our community continue to be very important. They're authentic and real, and so they remain, even amidst the growth.
Waukee High School senior Braden Menz has been part of the district throughout his school career, and to him, the community-school connection is unlike any other, and it plays an essential role in the student experience.
"It's amazing to think about the things students can do here to prepare them for the future," said Menz. "Waukee has exemplified what it can look like to set students up for greater things in the future. We have such a tight-knit community, and it's a neat thing to think about considering how big we are. The district and community have done a great job to stay close. It's really second to none."
Future: Where We're Headed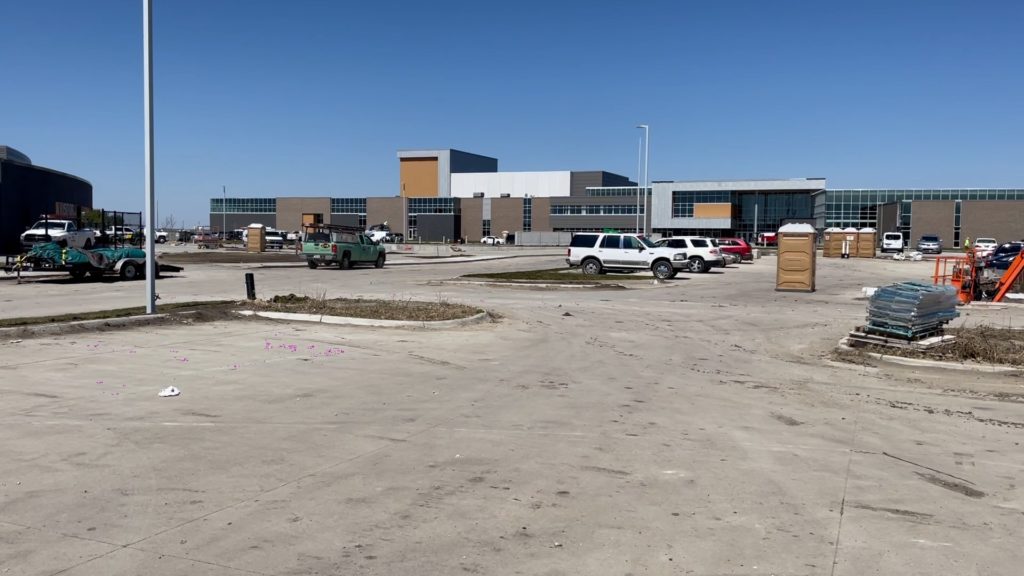 As we move into the next chapter of growth and progress, we will remain committed to the sense of connectedness with our students, staff and community. Looking back at our history allows us to see how our connection and value for one another has made this journey possible, while looking forward allows us to see the ways in which connection will play a part in our growth and continued student success.
"The most important strategy in maintaining connection is focusing on individual students and their needs, even as we have grown," said Superintendent Dr. Brad Buck.
One of the most significant changes in our path forward is the addition of a second high school. While we're excited about the additional opportunities this will create for our students, we're also committed to our continued connectedness, and a transition to something even more powerful—belonging.
"The work associated with belonging is part of our diversity, equity and inclusion efforts," said Dr. Buck. "We envision a future in which all of our students feel a sense of belonging, where the diversity of our student body is considered a strength, and where we appreciate one another for what we bring to the table—without a pressure to conform in order to belong."
Even as we evolve and grow, the foundational pieces that make us Waukee will continue to unify and bring us together. A focus on people—our students, our staff, and our community—will continue to be at the root of what we believe.
"It will be exciting to see the traditions that remain as we move forward, and to see what new traditions begin to distinguish the high school pathways from one another," said Dr. Buck. "But through it all, we'll still be one Waukee, with a focus on meeting the individual needs of our students. In all of this work, we're guided by a vision—inspiring learners who feel valued, challenged and prepared to embrace tomorrow's opportunities."
With all of the growth, transition and progress, one thing has been and always will be a foundational piece of who we are—connection. We will continue to put each other first on this path forward, creating the best opportunities for our students, staff and community.