The Waukee Public Library (WPL) has a long history in our great city, reaching back all the way to 1878. A lot has happened in 139 years.
The library opened and closed multiple times, moved around to various locations, and in 1941, it even lost all of its books in a structure fire. But since its reopening in 1942, the library has grown from 150 books and one librarian to an incredible 40,000 materials and 15 staff members.
The library has been in its current location since 2003, and library programs and partnerships just keep growing. With 12,000 library cardholders and more than 100,000 visitors through the building's doors last year, the demand for programs and improvements continues.
"The biggest challenge we face at the library is keeping up with our growing community," said Library Director Kristine Larson. "We are constantly striving to improve library materials, online resources and programming."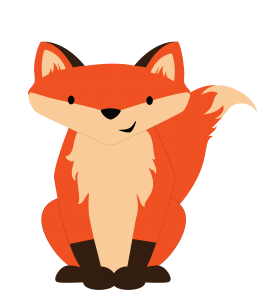 In 2016, the Waukee Public Library built on to already existing programs and added many new programs. Staff expanded adult programs by developing events and activities about the Shuler Coal Mine, the Underground Railroad, Jane Austen and "Ghosts in Iowa." The Adult Services Department also developed programs focused on topics such as gardening, cooking, coloring and crafts.
With a long-standing reputation for high-quality youth programs, the library continued its beloved storytime and playtime sessions for Waukee's littlest residents. Two new weekly storytime sessions were also added. A new Youth Services Associate was hired to focus on teen programming, and weekly programs were added for teens, exploring art, science, creativity and social development.
"Our children's programs are really the heart of the community," said WPL Board of Trustees President Darcy Burnett. "Participation in the programs is a great way to expose children to reading, meeting people and enjoying social activities."
Our city's library also received some significant recognition in 2016. Gov. Branstad's STEM Advisory Council awarded the WPL a STEM grant, allowing staff to add 20 additional STEM programs. The library also attained the highest accreditation rating from the State of Iowa Library.
It was also a record year for the Summer Reading Program, with a reported 2,007 participants. Sponsored by the Rotary Club of Waukee, the Summer Reading Program welcomed 3,000 visitors to its events and donated 2,100 books to those in need. New this year, Winter Reading Program participants can register and log hours online through a program called Beanstack.
Several new online resources were also added to the library's line-up. "We now have Ancestry.com, Lynda.com, World Book Encyclopedia Online and Pronunciator, which is a foreign language learning resource," said Burnett. "With your library card, you have access to more than 4,000 courses in business, technology, language and creative skills."
Times sure have changed from those days of 150 books. The library is now a multi-platform, program-driven tool for the entire community. And, because of a real fox that kept visiting the library, the Waukee Public Library also has a new mascot to welcome visitors. Be sure to meet "Kit the Fox" during your next visit, and be sure to keep an eye out for even more changes and improvements to come. Larson said one of the big goals for 2017 is to improve the interior of the library while continuing to serve adults and children alike.
"Libraries should be a place for excitement, exploration and learning for all ages," she said. "We really do have something for everyone."
Visit the Waukee Public Library at 950 Warrior Lane. It's open seven days a week. For more information about hours and programs, visit WaukeePublicLibrary.org.