Waukee's population has more than tripled in the past 17 years as droves of new residents put down roots in the western Des Moines suburb. Affordable housing prices, a highly rated school district, family-friendly neighborhoods and a growing recreation and dining scene are just a few of the reasons so many call Waukee home.
As the city continues to grow, so does the need for individuals and organizations dedicated to enhancing quality of life and addressing community needs through volunteerism and civic engagement.
Many residents donate their time to volunteer organizations while maintaining full-time positions elsewhere. Local organizational causes range from economic growth and leadership development to arts and culture and opportunities for fellowship.
As housing developments keep sprouting and new residents move in, we asked four of Waukee's community leaders to share a little about themselves and the organizations for which they volunteer. Whether you've been thinking about ways to get involved with your community or just familiarizing yourself with your new surroundings, here are four Waukee leaders and organizations you should know.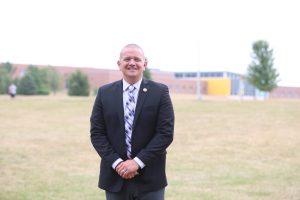 Kirk Johnson
President of the Waukee Leadership Institute
Kirk Johnson is the former principal of Waukee High School and current associate superintendent of the Waukee Community School District, a role he moved into in 2016. Some of his responsibilities as an associate superintendent include advocating for students and staff throughout the district as well as collaborating with staff on plans for Waukee's second high school.
Johnson also serves on a number of boards and in elected positions, including president of the Waukee Leadership Institute. He was a member of the Waukee Leadership Institute Class of 2012 and was elected vice president in 2016 before becoming president.
Johnson wanted to get involved with the Waukee Leadership Institute because he was inspired by its mission and vision.
"My ultimate goal is to serve others, and our community and school system have worked together on a number of projects for the betterment of our students and staff," he said.
The Waukee Leadership Institute promotes effective leadership through an instructional informational forum that enables members to learn, grow and lead. It has a class of 15-20 community activists and business people that meet monthly. Typically, each class also works with volunteers throughout the community, and together, they develop and work on a project that aims to better Waukee.
Waukee Leadership Institute is currently filling its roster for the Class of 2018. It's looking for leadership development ideas, ways to create community experiences, and individuals to work with class members. For more information, visit waukeeleadership.org.
Outside of his civic engagements, Johnson and his wife Nicole stay busy with their four children's after-school activities. When he does have free time, he enjoys running, biking and golfing.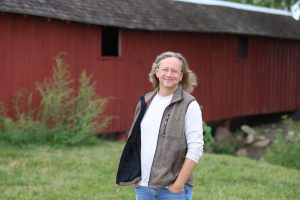 Cody Kilgore
President of the Waukee Area Arts Council
Cody Kilgore, a Kansas City native, is a professional photographer who has lived in the Waukee area for about 13 years.
Kilgore first became involved with the Waukee Area Arts Council three years ago. He had set up a booth at one of the council's events at the downtown triangle, and several board members he met there invited him to get involved.
The Waukee Area Arts Council has several main goals, according to Kilgore: "Inject a little art into area life, support and encourage the young artists coming out of our schools, and grow the art scene to be a vibrant part of the community."
The organization has a small board, so most duties of the organization are shared among the team. "Much of our time nowadays is focused on our annual Waukee Arts Festival, because it's been our most successful event and best accomplishes the goals of the group," he said.
This past July marked the festival's third year, attracting 75 artists, four food vendors, 10 musical acts and around 3,000 attendees. The Centennial Park festival is free to the public.
For more information on the Waukee Area Arts Council, visit waukeearts.org.
Kilgore and his family reside in rural Waukee. He and his wife Jenn have two daughters—one is a senior at Waukee High School and the other is a senior at Iowa State University.
Kilgore's business, Blackcap Photography, focuses mostly on wedding photography. The Kilgore family also has a small organic farm, Clarion Sage, which hosts a community-supported agriculture program.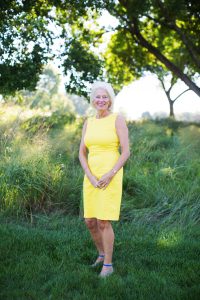 Erna Morain
Assistant Governor of Rotary International
While she's originally from the Netherlands, Erna Morain has lived in the Des Moines metro area for many years. She and her husband Steve have lived in Waukee since 2004.
Morain didn't waste any time getting involved with community organizations. In the year she arrived, she began volunteering with the Waukee Area Chamber of Commerce and the Waukee Rotary Club. She's also been involved with the board of the Waukee Leadership Institute, Waukee Economic Development Corp. and, most recently, the Waukee Betterment Foundation.
It was at the Waukee Leadership Institute where Morain was asked to join the Waukee Rotary Club. "I attended and graduated from the inaugural class and was asked by a fellow classmate, the former Chamber of Commerce director, to join Rotary," she explained.
The Rotary Club is both a local and global nonprofit that participates in projects with the goal of making life better for others. One of its greatest successes has been leading the fight to eradicate polio worldwide. There are clubs in almost every country, with global membership of around 1.3 million.
Morain has been the local club president, is currently an assistant governor and will be a Governor of District 6000, which encompasses the southern half of Iowa. When she assumes that title, she will be responsible for guiding and coordinating 66 Rotary Clubs and will take on some additional responsibility with Rotary International.
Morain said the group meets every Thursday at 6:45 a.m. at the Des Moines Golf and Country Club for "breakfast, fun, fellowship and service."
"We're always looking for anyone who would like to help make a difference. Our nearly 70 members are men and women from all walks of life who enjoy community and having a great time."
To learn more, visit waukeerotary.com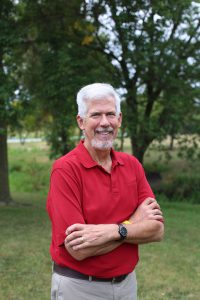 Don Frazer
Waukee Chamber of Commerce Board Chair
Don Frazer joined the Waukee Chamber of Commerce in 2011 as a way to meet new people in the community. He became a board member in 2016 and chairman in 2017.
As board chair, Frazer leads monthly board meetings and works closely with Melinda Behn, their President and CEO, to plan and execute events. He also represents the Waukee Chamber as a member of the Greater Des Moines Partnership Leadership Council.
Chamber activities include serving its membership base—businesses, individuals and non-profits—by providing communication, networking opportunities and involvement in community events.
Some of those events include its annual dinner, "What's Cookin' in Waukee," its annual golf outing, State of the City Luncheon, Waukee Teacher Appreciation and the Waukee Economic Development Bus Tour.
Waukee residents can get involved with the Chamber through any of the six committees, which are always open to new volunteers.
For more information, visit waukeechamber.com.
Don and his wife Dianne have lived in Waukee for about five years. His daughter Shae teaches at Woodland Hills Elementary School, and their son Will is a chef in Steamboat Springs, Colorado.
Outside of his civic engagements, Frazer has spent most of his career in community banking. He's currently the Director of Credit for Heartland Co-op and Heartland Credit Company, LLC.