Thank You for Shopping Local
The Waukee Area Chamber of Commerce is dedicated to promoting growth and prosperity in our local economy. Thank you for continuing to support our Waukee business community!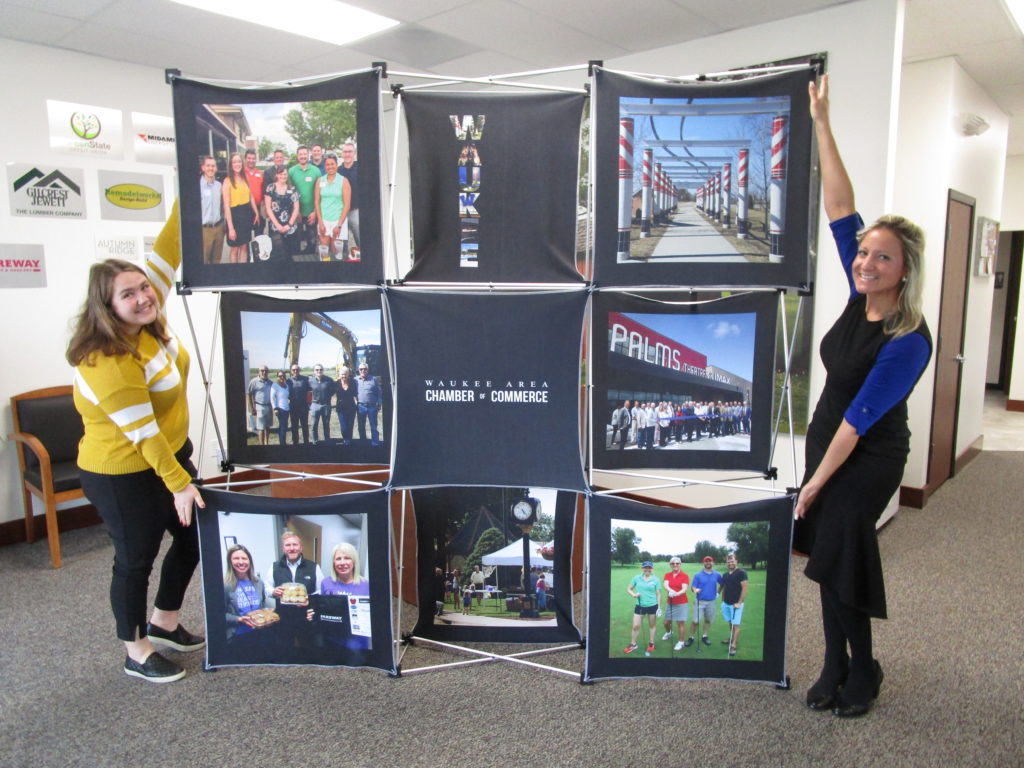 Waukee Area Chamber of Commerce 2020 Annual Golf Outing
The Waukee Area Chamber of Commerce 2020 Annual Golf Outing was held on June 18 at the Beaver Creek Golf Course. Golfers participated in activities at each tee, sponsored by member businesses. Our guests enjoyed a round of golf and business networking. The western theme offered each guest the opportunity to wear their protective face mask (provided by the Chamber) in style. The Chamber also provided a boxed lunch and lots of bottled water from Waukee Hy-Vee!
Thanks to all of our business member sponsors, who were highlighted on signage throughout the golf course. The Waukee Area Chamber of Commerce would like to thank our Board of Directors, Community Development Committee, Ambassadors, staff and other volunteers for helping to make the day so enjoyable for all of our members!
Best Ways to Enhance Your Membership Experience
1.) Volunteer on a Waukee Area Chamber of Commerce Committee (Government Affairs, Community Development, Economic Development, Membership, Scholarship, Waukee YP & Ambassadors).
2.) Refer local business.
3.) Get involved by attending Good Morning Waukee, our monthly Waukee Chamber Networking Luncheon or After Hours (provided virtually on Zoom through the summer).
4.) Highlight your business at a signature event, such as the Annual Dinner & Silent Auction, What's Cookin' in Waukee, Golf Outing or the Waukee Economic Development Bus Tour.
5.) Patronize existing businesses.
6.) Support new businesses by welcoming them to our community and being a part of their Grand Opening and Ribbon-Cutting Ceremony!
7.) Stay "in the know" with the weekly Waukee Chamber Business Report.
8.) Share your successes, job openings and events in our communications to Chamber membership.
9.) Collaborate with local organizations to strengthen our community.
10.) Connect with the Waukee Area Chamber of Commerce by using our online or printed membership directory.
Waukee Farmers Market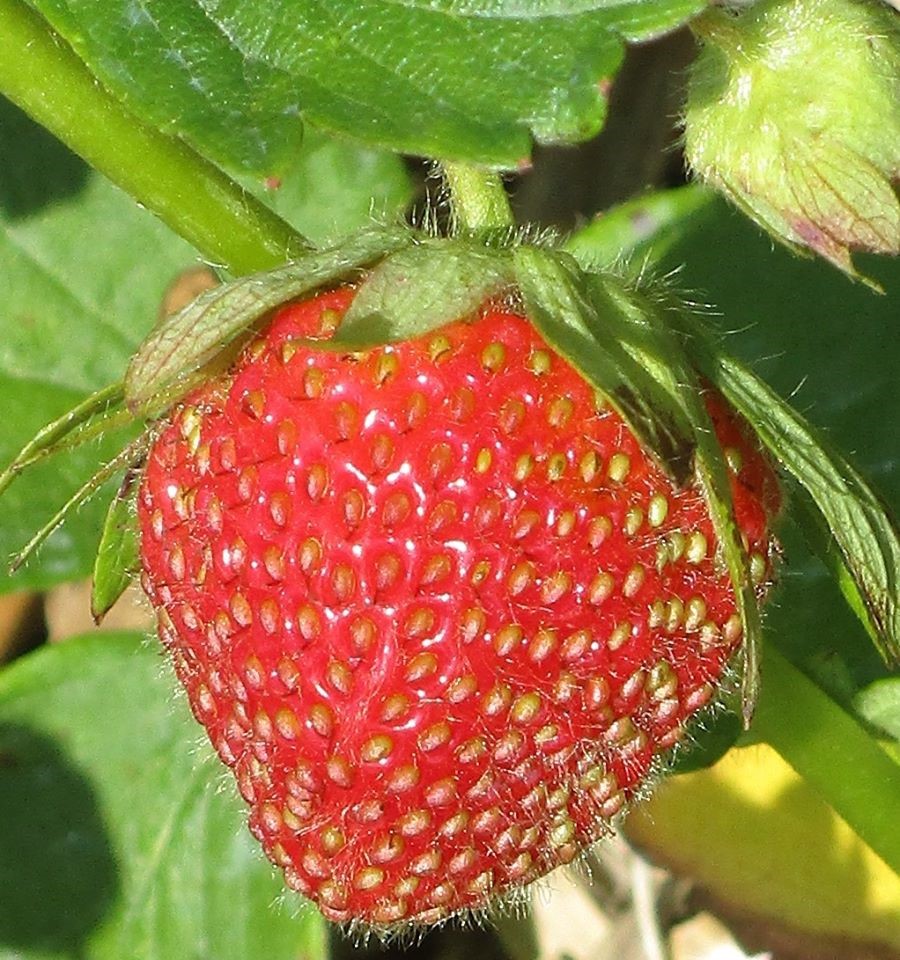 The Waukee Downtown Business Group will host the Waukee Farmers Market on Wednesdays starting June 17 through September from 4 -7 p.m.in the historic Waukee Triangle Park.
Waukee School to Work Graduation
Congratulations to all Waukee High School (WHS) students who participated in the School to Work program. Thank you to Waukee Area Chamber of Commerce intern, Lily Couchman! WHS connects high school seniors with local business internships for hands-on experience in a field of interest and class credit! Thanks to our business community for supporting this awesome program!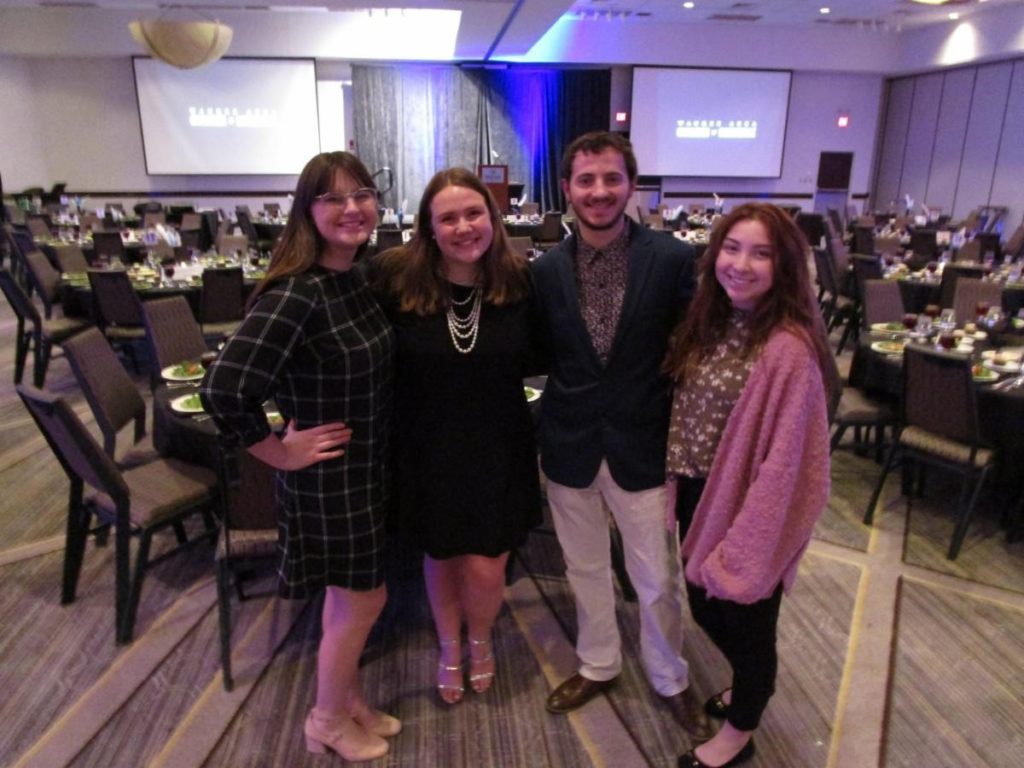 Waukee Scholarship Recipients Recognized
The Waukee Area Chamber of Commerce, along with Board Scholarship Chairs Ray Meister of Security National Bank and Ashley Rottinghaus of West Bank, recognized two Waukee High School Seniors, Caitlin Henriksen and Frances Loeffelholz, as recipients of the Chamber's 2020 scholarships on May 28!
More information can be found on the Chamber's website at www.waukeechamber.com. If you have any questions, please email info@waukeechamber.com or call 515-978-7115.