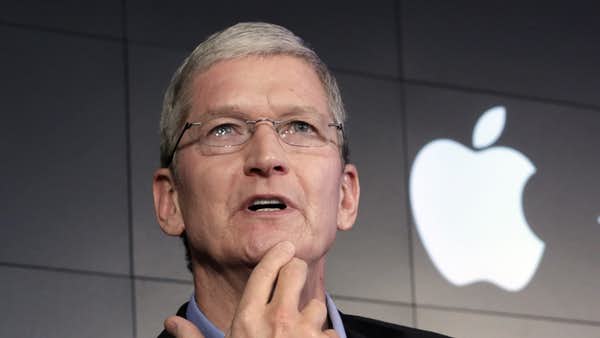 We're (Apple) here today because across Iowa; businesses, schools, developers, and government are coming together to build a new home for innovation in America's heartland.
– Tim Cook, Chief Executive Officer of Apple Inc.
Apple is building a 1.4 billion data center right here in Waukee. State and local leaders approved $208 million in tax incentives for Apple Inc. to build two data storage centers in Waukee. This is being called the biggest economic development deal in the history of the state.
According to Apple CEO, Tim Cook, Apple has pledged up to $100 million to Waukee, which will be paid out over decades and go towards the development of street and sidewalk projects, amenities such as libraries and parks.
Apple CEO Tim Cook said, "At Apple, we admire what you guys have accomplished, and we want to be a part of it. Data centers like this new facility are critical to Apple's operations, and they make up the backbone of America's innovation in infrastructure. Every day, they make it possible for Apple users to send tens of billions of messages, to save more than a billion photos and to place 10 billion FaceTime video calls."
Having a tech giant such as Apple in the Greater Des Moines area, puts Iowa on the tech industry map and will open opportunities and growth for the city and state.
For more information visit: KCCI Des Moines 8, Des Moines Register