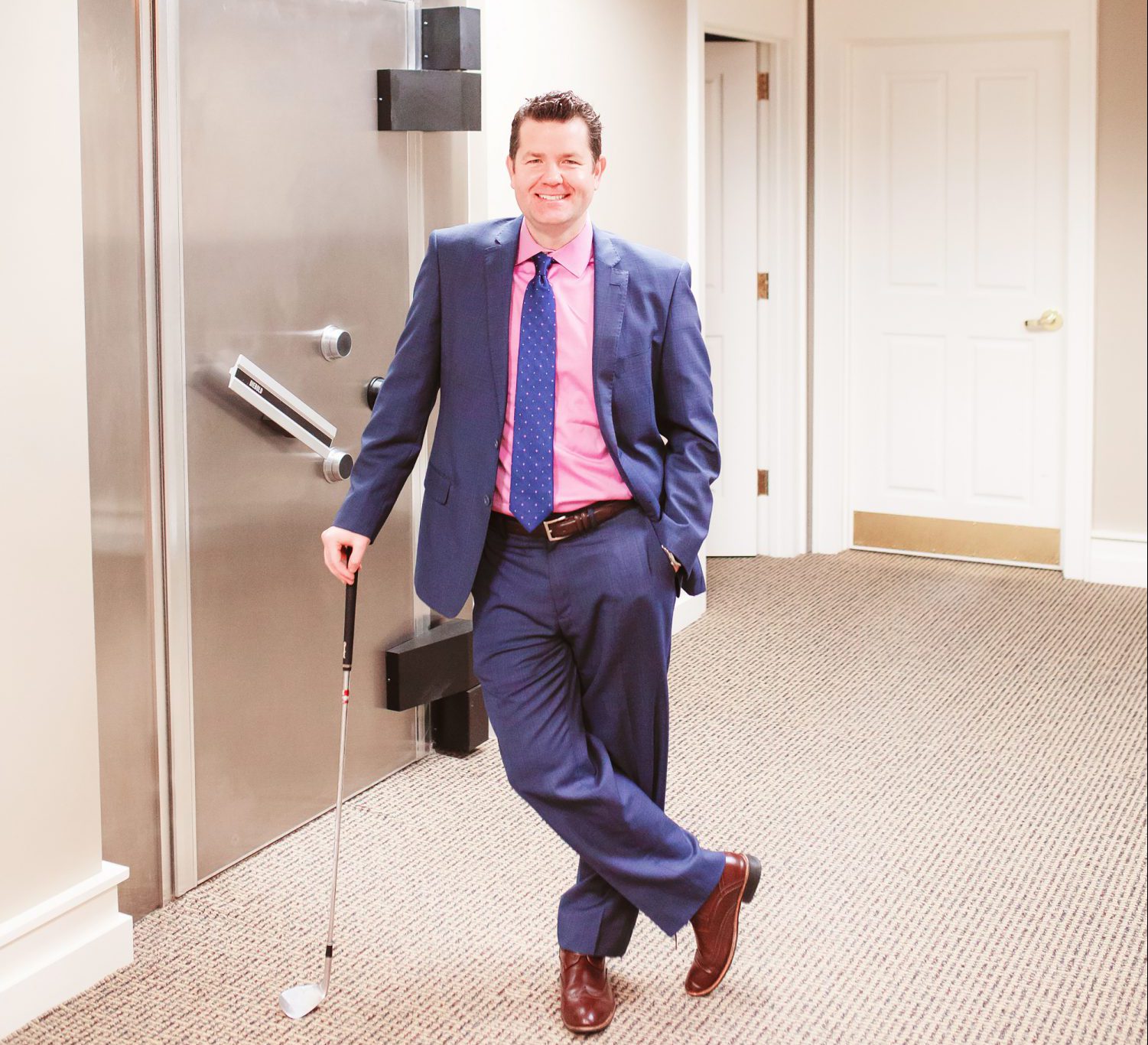 Tell us a little about your family.
Family is everything to me. My wife Angie is a dental hygienist, and we have two children. Our son Will is 13 years old and a 7th grader at South Middle school in Waukee, and our daughter Charlotte is 4 years old. They tolerate my quirkiness and they're incredibly supportive!
Tell us about your career.
I graduated from the University of Iowa in 2001 and started out in the mortgage industry in Iowa City.  I had an opportunity in the banking industry to come to Des Moines in 2004 and took the chance. I've worked for a few community banks throughout the years and have been lucky to find exposure to different areas within the bank.  I've had successes and failures along the way, but have also discovered my passion, which is relationship development and helping people make smarter financial decisions.
You've worked in the banking industry for some time now.  What sets Central Bank apart from its peers?
Central Bank is a true community bank that cares about people and the communities it serves.  I think the quality and genuineness of our employees set us apart.  Our employees are committed to providing our customers with a better customer service experience.  It also helps that we offer competitive solutions and pricing for our customers.  I've been impressed with our common sense approach to banking and how quickly we can make decisions.
In this issue we talk about golf, and we're told you have something of a passion for the game.  Tell us about that.
That is definitely true.  I grew up in an athletic, competitive family in the Quad Cities.  My brothers always pushed me to succeed and work harder.  I played golf in high school and worked as a bag boy in college.  Unlike team sports, golf is an individual game.  It's a mental game and your score can often be determined by your mental toughness as opposed to skill.  It can be a frustrating game at times, but I've tried to adopt an "even keel" attitude, which I've also been able to use in business.  Golf is a great setting for getting to know a customer or prospect on a personal level.  I'm often asked if I let customers win, and my answer is, absolutely not!  I want to win every time!
Do you have a favorite course to play?
For a challenge, I enjoy playing The Harvester or Tournament Club of Iowa.  My son and I enjoy playing many of the municipal courses, along with Beaver Creek, Jester Park and Otter Creek.  As someone in the finance industry, I'm always looking for a "hot deal," and sometimes where we play is dictated by that.