For many, tailgate season is about the food;
for some, the friendship. 
Ryan Glenn, AJ Allen Ryan Fogt, and Trevor Volk once battled it out together under the lights of Waukee High School's home field, and they're moving on to play at the college level.
Read on to find out what these four Warriors are up to now, and for tips to spice up your tailgating when you cheer on your teams this fall.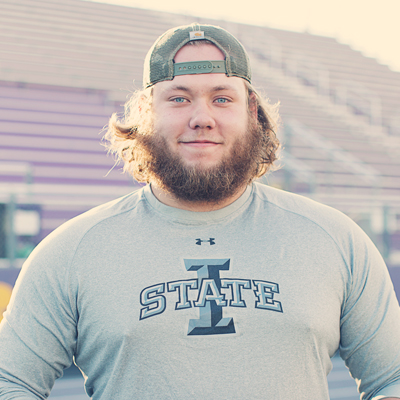 Ryan Glenn knew at a young age that he wanted to play football for Iowa State University. His dad took him to his first game when he was a boy. They sat on the hillside at Jack Trice Stadium and watched the players battle it out underneath the bright lights. After that game, Glenn decided he was going to be a football player, and has worked toward that goal ever since.
This fall, Glenn will be starting his sophomore year of school; he's decided to major in construction engineering with an emphasis in mechanical engineering. As a kid, Glenn grew up taking things apart and putting them back together again. That makes his choice in studies a natural one. "I always liked figuring out the way things work. Engineering gives you the chance to find that answer. You get to see the end result and watch things take form."
When asked about whether he's excited to go back to football camp, he just smiles and says, "It's football from the minute you wake up to the minute you go to sleep." As a redshirt last year, he practiced along with the team but didn't play. He's looking forward to using his time at camp to prove he's ready to play offensive lineman on the field he idolized as a kid. "You go out there and work your butt off every day, and do everything in your power, and hopefully coach recognizes it."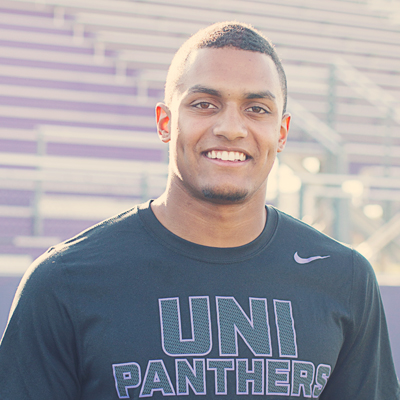 AJ Allen is heading to the University of Northern Iowa. He's getting an opportunity that few ever see: a chance to follow in his dad's footprints. His father, Andre Allen, played for UNI and eventually went on to play for the Philadelphia Eagles. Like his father, AJ is an outside linebacker. He's hoping the start of his college football career will be the next step in toward his ultimate dream of playing professional football.
Sports have always been "his thing." As a versatile athlete all his life, Allen played basketball, baseball, and ran track. He got his start on the football field at a young age. He remembers playing football in the fourth grade, and at the time he was good enough to play with kids one year older.
His time on the Waukee High School Football team prepared him well, and this fall he'll be entering UNI as a freshman. "When the offers started coming in, UNI just felt right." Allen is looking forward to doing what he loves on the field and getting an education. He's anticipating being a redshirt for the first year, since he believes his coach likes to reserve freshman so they'll have time to grow and mature as players.
Allen jokes that he's been told not to bother bringing a TV or any game systems. "I guess we won't have time," he says. "It'll be the hardest thing I've ever done, but I'm looking forward to becoming stronger and more mentally tough." He's looking forward to the challenge of school, as well, but hasn't quite made up his mind about what he wants to do. "One day, I'll want to be physical therapist. The next day it's graphic design. Or maybe I'll get into coaching!" He's come a long way, and his excitement is palpable. "It's a mixture of feelings, nervous, excited, anxious," he says.