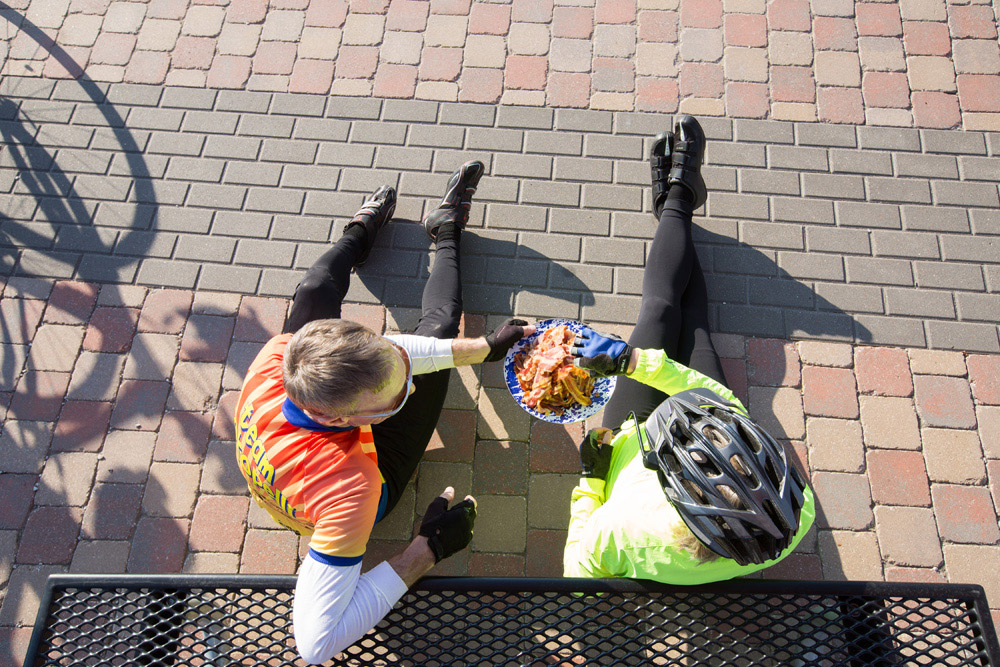 More than 1,500 riders have already registered and organizers anticipate this number will double by the day of the event.
The BACoon RIDE is presented by RAGBRAI, Iowa Bicycle Coalition, Raccoon River Trails Association and the Blue Ribbon Bacon Festival, and proceeds from the event will support the Iowa Bicycle Coalition, RAGBRAI's Dream Team and other Iowa charities.
"The BACoon RIDE is great for the community. It gets people on the trails, gets people active, and it's good for the culture and economy of local communities and Iowa as a whole," said Dave Milburn, an avid cyclist, RAGBRAI veteran and a BACooN RIDE participant.
"I love the trails in Iowa because they are safe and well maintained. The trails also bring in people from all over and allow others to enjoy and see what Iowa has to offer," said Milburn.
Milburn will be participating with some of his RAGBRAI team members to gear up for that event in July. He anticipates hydrating with water along the route and partaking in a few beers to help wash down the bacon.
The Blue Ribbon Bacon Board, RAGBRAI organizers, City of Waukee, Department of Public Safety, Waukee Fire Department, Trails Association and other committees, restaurants, volunteers and officials throughout the state of Iowa have all worked together to organize this event.
"Each entity offers a wealth of knowledge and different resources to make sure this event will be successful, safe and fun for everyone that participates," said Reynolds.
"This event is a team effort and it will showcase the trails systems, the parks and the entire Waukee community," said City of Waukee Organizer Matt Jermier.
For more information or to register, go to www.bacoonride.com or visit the BACooN RIDE on Facebook.
Sign up for the BACooN RIDE today! Ride for the love of bikes! Ride for the love of bacon! Ride for the love of Iowa! Or ride just so you can tell your friends that you made history and were part of the first delicious BACooN RIDE!
For more information or to register, go to www.bacoonride.com.