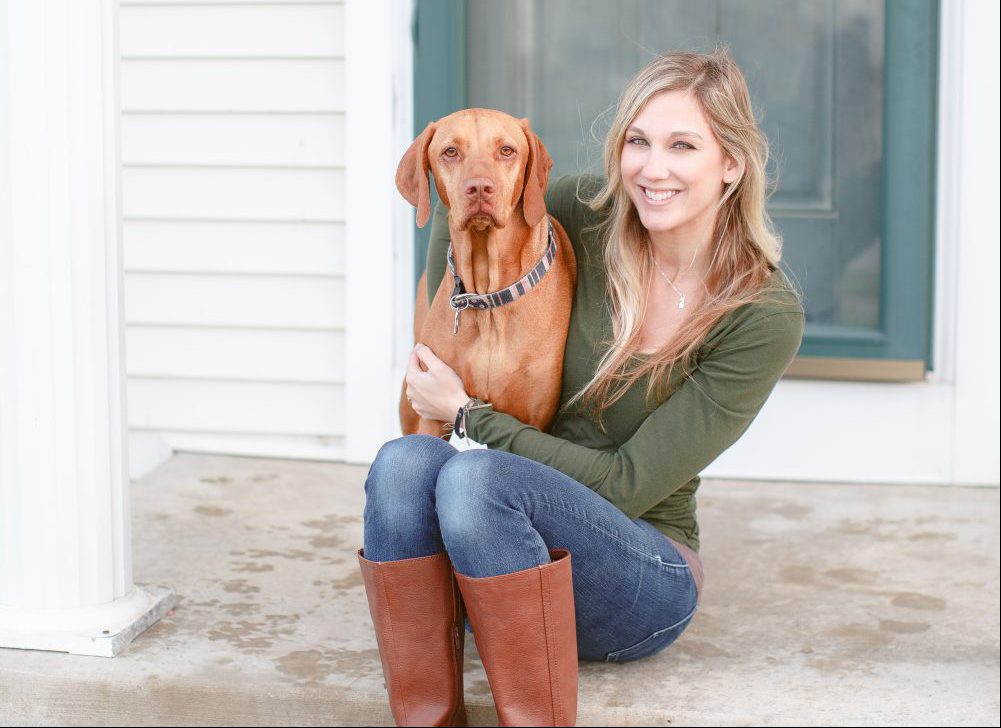 Tell us about your family.
I've been married to my husband Mitch for three years, and we welcomed our vizsla puppy, Aries, into the family two months after getting married. It's just the three of us, but vizslas are high-energy and she keeps us busy!
What do you do for a living?
I am a published author of four novels and one holiday novella—"Destined to Fail," "The Green Ticket," "A Questionable Friendship," "Up To I Do" and "The Christmas Surprise." I got started in publishing by creating my blog, ChickLitPlus.com, in 2009, and I still feature book reviews nearly daily on the blog. I also do freelance work for authors, such as editing, proofreading and book marketing. I'm also a beauty vlogger (video blogger) and content creator, and I upload daily videos on YouTube featuring makeup reviews, beauty hauls, makeup tutorials and more. I work out of my home office and I'm always busy, but I'm grateful that I get to do what I love every day.
What do you enjoy most about living in Waukee?
We were first attracted to Waukee because it had a small town feel, yet it was close enough to West Des Moines for shopping, food, etc. As Waukee grows, it's great to see more restaurants and retail space popping up, and yet its small town, friendly vibe hasn't changed!
Tell us about your experience working at Eason Elementary.
I started at Eason Elementary last year, when I was struggling to write my fifth book. This was the first book I had attempted to write since working at home full-time, and I truly think the lack of being around people was making it hard to create a story. Knowing I would need a very part-time job, working for two hours each school day seemed perfect, and I ended up really enjoying being at Eason. I help out in the lunchroom and at recess, and the kids make me laugh every day. As someone who doesn't have children yet, it's been so interesting to be around elementary school kids each day. I love the stories they tell me, and what they find cool and trendy. They gave me so much writing inspiration, I wrote my fifth book in six weeks—a new record for me. I enjoyed my time there so much that I came back for a second year!
Any New Year's Resolutions you'd like our readers to know about?
A few goals I have for 2017 include releasing three new books and hitting 100,000 subscribers on both Instagram (@MarchBeautyWord) and YouTube (Samantha March). I need to get to work!