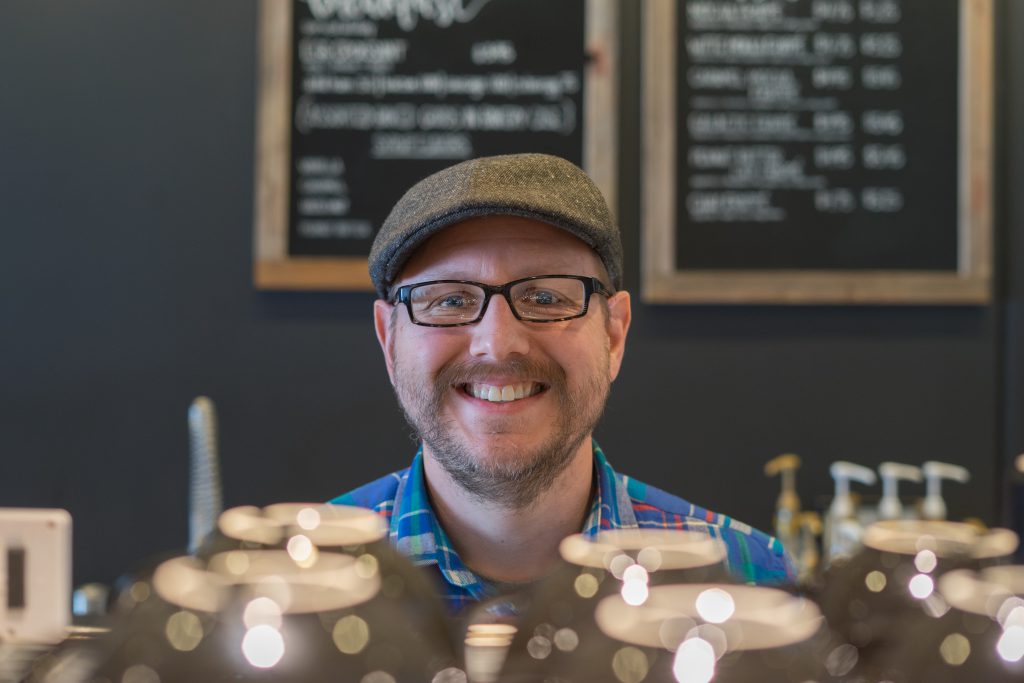 Are you from this area originally?
I'm originally from Sioux Center (in Northwest Iowa), and my wife Shanna is from Newton, but we've lived in the metro area for about 14 years now.
Tell us about your family.
Shanna and I have been married for 12 years and we have two kids.  Aiden is 10 and Ellie is 7.  They attend Grant Ragan Elementary.  Shanna works full-time as the office manager at Eternity Church in Clive.
We hear you have a passion for coffee.  How has that love developed over the years?
I've wanted to open a coffee shop for about 20 years.  When I met Shanna, we discovered that we had that same dream in common.  We've spent the past 13 years going to every coffee shop we could find and learning everything we could about the various ways coffee can be crafted.
You recently opened The Coffeesmith on Alice's Road.  What sets it apart from other coffee shops?
Although we have the obvious goal of making the best possible espresso drinks, we really strive to ensure every guest has a warm sense of belonging and significance.  We really love people and we've found fantastic baristas who share our vision of building community and making sure every guest feels at home at The Coffeesmith.
What made you choose Waukee for your business?
We love Waukee!  We moved here six years ago and felt welcomed right away.  It was an easy decision to open The Coffeesmith in Waukee.  This community has given so much to us, so we wanted to give back by creating a space for people to gather, work and create.