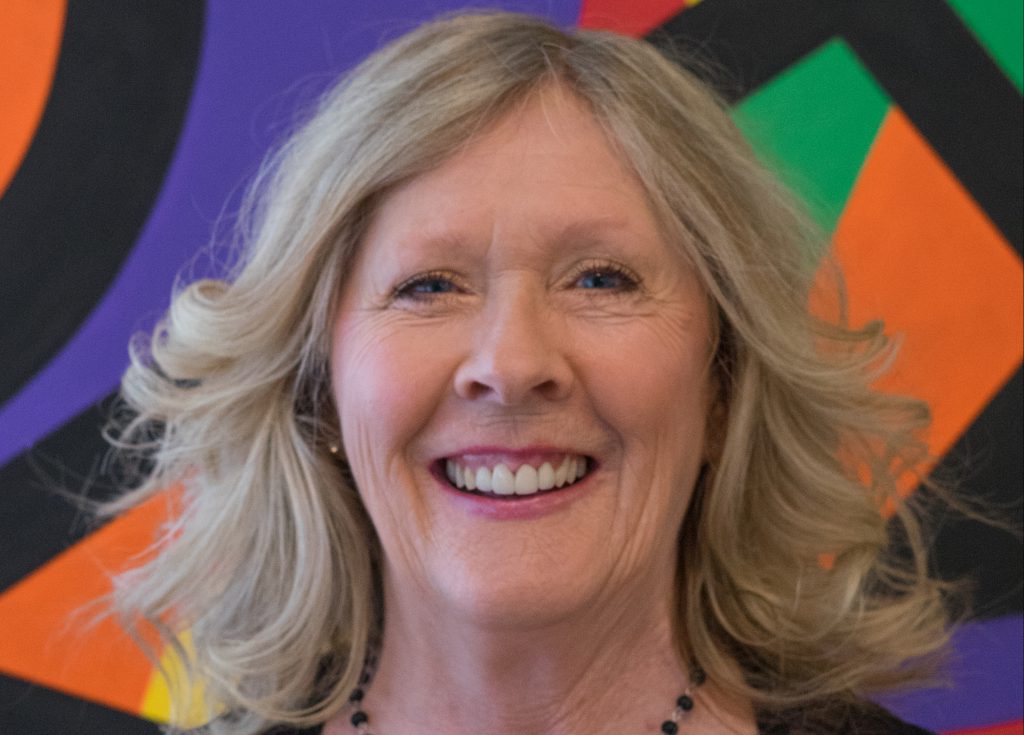 Where did you grow up?
I grew up on a farm near Ottumwa. Living in the country provided me with a great appreciation for all of the beauty there is in nature. I moved out of state for 20 years, but like so many, I found my way back, landing in Waukee in 1997. I have been very proud to call Waukee my home for the past 21 years.
You're a local artist in the metro. Can you describe your work?
The medium I work in is acrylic painting on canvas. My paintings consist of modern abstract geometric shapes with hard lines. I'm drawn to the symmetry in shapes and using vivid color to complement my designs.
Aside from your own, what style of art do you admire?
I admire all artists that can create something beautiful from their imagination—artists that make watercolor come to life; potters that make beautiful pottery from a single piece of clay; jewelers that make beautiful jewelry we wear every day; or beautiful metal sculptures that are made from a flat piece of metal. I'm inspired by many different artist techniques.
You'll be exhibiting at the Waukee Arts Festival this July in Centennial Park. What excites you most about this event?
I can't wait to show my pieces to the community. Just meeting all the people that will be there browsing the art, listening to the music and enjoying all the great food is very exciting.
What do you think contributes to the ever-growing enthusiasm for the arts in Waukee and throughout the Des Moines Metro?
As Waukee and the rest of the Des Moines Metro continue to grow, I think everyone is looking for a unique piece of art to adorn the walls of their new home or business. The Waukee Arts Festival will be the perfect place to find the one-of-a-kind, beautiful piece of art from a local artist. I hope to see you there!