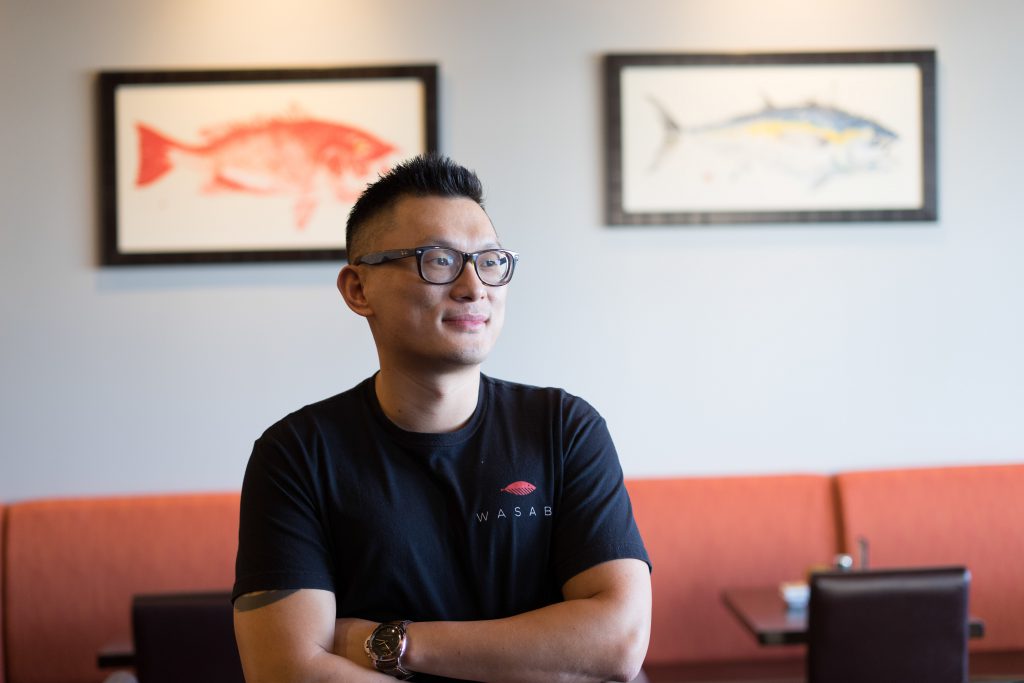 Tell us a little about your family.
My wife and I have a son Ryan who's a 5th grader and a daughter Skyla who's 22 months. We also have a 3-month-old Goldendoodle puppy.
When did you start this journey/business?
I started my first Wasabi restaurant back in September 2011 here in the metro.
What sets Wasabi apart from its competitors?
We take great pride in our different class of fresh fish. We always try to offer something that is not often found in Iowa.  
What made you want to open a location in Waukee?
We have a lot of customers who went to Wasabi Chi and Wasabi Tao before we opened this location, many of whom came from the western suburbs. Why not come to them?
What is your favorite thing about running the businesses?
I love to see people's happy faces when they enjoy a good glass of wine paired with a good quality fresh fish.